Review
Transcend TS-CM80S M.2 SATA enclosure review — for small and fast external storage!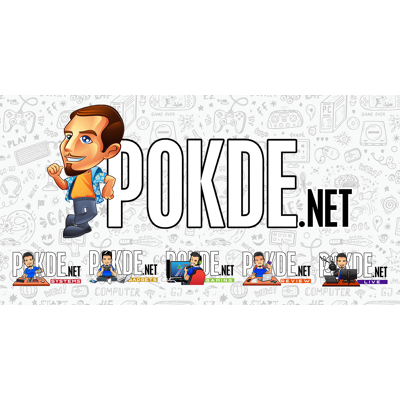 Positives
+ Comprehensive package, even comes with a screwdriver!
+ Seamless aluminium body, aluminium cover to hide screw holes
+ Makes for fast, portable storage
+ Easy assembly
+ USB 3.1 connector is the future!
Negatives
- Should have come with a pouch to protect the pretty aluminium
- Performance of the M.2 SSD is held back by USB limitations
I am quite a frequent user of external storage. I have two external hard drives which I use to keep less important files off my laptop's hard drive. I also do backups on the external drives, albeit a lot less since I have Google Drive for most of my important files. They can work as pendrives for massive files, but they are based on spinning platter and you always run the risk of damaging them if you move them around too much. What can you get that offers more storage than any USB stick, and also runs faster than them? Well, we have the Transcend TS-CM80S M.2 SATA to USB 3.1 enclosure here, which we will be testing with a Transcend MTS800 128GB M.2 SATA SSD inside.
Unboxing

In typical Transcend fashion, the Transcend TS-CM80S comes in maroon and white packaging, with the product image on the front. There are also some highlights of the features available.
Over on the back we have the full specifications of the Transcend TS-CM80S.
Here you have all the included accessories that came with the Transcend TS-CM80S. You get a USB 3.1 Gen1 Type-A to Type-C cable, the enclosure itself, quick start guide, and even a screwdriver.
Appearance
The Transcend TS-CM80S doesn't feature a particularly flashy look. It can be a little long as it can fit a M.2 2280 SSD within. Let's take a closer look at its innards.
The Transcend TS-CM80S features a PCB with the M.2 connector inside. The Transcend TS-CM80S only supports M.2 SATA SSDs, so don't go and get those M.2 PCIe NVMe SSDs and try to get them to work in the Transcend TS-CM80S.
For you geeks out there, here's a closer look at the chips on the PCB.

Transcend has included an aluminium cover for the screw holes. I personally like looking at screws, so screw this cover. But for those who prefer a cleaner look, you know that Transcend has your back.
Specifications
Transcend TS-CM80S Enclosure
Transcend MTS800 128GB M.2 SATA SSD
Performance
Synthetic Performance
We will be testing the performance of the Transcend TS-CM80S with a Transcend MTS800 128GB M.2 SATA SSD inside it. We will be using our usual benchmark suite here. While this is marketed as a USB 3.1 enclosure, it's running on USB 3.1 Gen1, which isn't the full 10Gbps that the USB 3.1 Gen2 offers.
The Transcend TS-CM80S and the MTS800 SSD inside do a great job here, besting the other Transcend ESD400 SSD we have previously reviewed by quite a fat margin. USB 3.1 Gen1 is rated for 5Gbps, while SATA 3 is rated for 6Gbps. Not a big difference there, and the Transcend TS-CM80S delivers some really nice numbers for an external storage.
AS SSD Benchmark returns similar scores. The 4K-64Thrd scores here can be ignored actually, as you won't be having so many simultaneous requests on a USB external drive.
Anvil Storage Utilities look further into the performance of the SSD, most of which are unnecessary metrics when we are talking about an external drive. The scores obtained here for the sequential read and write tally with those from the other benchmarks, and I believe those are the most important when discussing an external storage solution.
Real world performance
One of the most common usage scenarios of external storage is copying files to the drive for safekeeping, transferring or any other reason. The Transcend TS-CM80S + MTS800 128GB literally smashes any platter-based storage solutions, but doesn't manage to keep up with the internal SSDs, taking more than double the time to copy the compressed files.
User Experience
Even if you absolutely averse to handling any computer hardware, you should find this a breeze. If you checked out the unboxing segment, the Transcend TS-CM80S even comes with a screwdriver to make the process as easy as ABC.
All you have to do is slide the M.2 SATA SSD into the slot, and secure the holding screw at the end.
The Transcend MTS800 we are using with the Transcend TS-CM80S is a M.2 2280 SSD, so you will be screwing into the last hole on the PCB. If you are using shorter SSDs, say 2242 or 2260 SSDs, rest assured that the Transcend TS-CM80S supports them as well.
Slide the PCB + SSD into the enclosure, screw on the cap and you have yourself an external M.2 SSD! Easy enough?
The Transcend TS-CM80S doesn't come with any driver software, so it will function just like any external drive out there. Just plug and play. There is an LED on the end with the USB Type-C connector, so you know when the drive is active.
Conclusion
The Transcend TS-CM80S is pretty nice to have. It comes into its own when you have a laptop that came with, say, a 128GB M.2 SSD, and you need to upgrade it with a bigger SSD. You can reuse the older SSD and have even more fast storage at your disposal, instead of having to find a willing buyer for your SSD which is most probably not covered by warranty. The Transcend TS-CM80S enclosure costs RM119, while the 128GB Transcend MTS800 128GB M.2 SSD here will set you back RM369. I would recommend the enclosure if you have a spare M.2 SSD lying around, as it is really convenient to have a blazing fast USB drive in your bag. We would have preferred if it came with a pouch to protect it in the dangerous environment of the insides of your bag, but the aluminium should be durable enough to keep your M.2 drive safe from harm. We would award the Transcend TS-CM80S enclosure the Silver Pokdeward.