Review
WD Blue 3D NAND SATA SSD 1TB Review — definitely worth your money!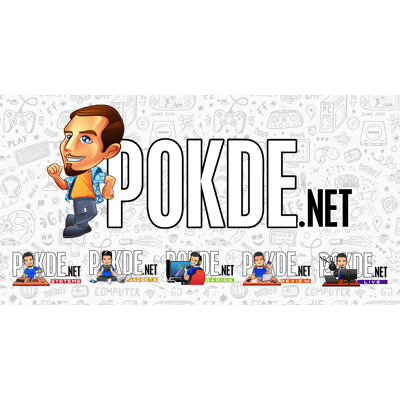 Positives
+ Superb sequential speeds!
+ Excellent cost-per-GB
+ Value is further enhanced by bundled software
+ High TBW rating with latest 3D NAND
Negatives
- 4K performance could be improved

Introduction
The advantages of solid state storage needs no further expounding. Solid state drives (SSDs) are faster, less vulnerable to shock and vibration and are more power efficient. However they are quite costly, especially when compared against the relatively cheap cost-per-GB of conventional hard disk drives. There are many advances that not only improve performance but also increases the storage density-per-NAND chip to lower costs, and the drive we are looking at today features one of them — 3D NAND. 3D NAND is by no means a new technology, Samsung had it done way back when they introduced the 850 series. The WD Blue 3D NAND SSD 1TB here packs 64-layer 3D TLC NAND flash. Without further ado, let's get into the WD Blue 3D NAND SSD 1TB.
Unboxing
The packaging is signature Western Digital, and by that we mean it has ample amounts of blue to indicate the color of the drive you are getting. Western Digital has Black, Blue, Green, Red, Purple and Gold drives, each with their own target market. The Blue series is targeted at mainstream users, while the Black series are designed for enthusiasts. We have the old packaging which lists a 3-year warranty period, but now Western Digital has updated their warranty period to 5 years for this drive. Newer batches with the new packaging will reflect that as well.
The back features a nifty window to its soul its serial number and manufacturing date. We see even more blue, and as you can see Western Digital is still promoting its hard disk drives even when they are making these huge, fast SSDs.
There isn't anything else in the box aside from a warranty guide and the SSD itself protected by an anti-static bag. Simple is good, as most users will probably be tossing the packaging away after they take the SSD anyway.
Appearance
The drive is encased in aluminium, which is still light but feels more solid than the plastic some SSDs come in. If we were to nitpick, it would be on the SATA 3 connector that seems disjointed. The Western Digital branding is merely a sticker, which is understandable since this design is shared with SanDisk too.
Over on the bottom we find some basic specifications, certifications and necessary bar codes. Our unit was from June 2017, but Western Digital didn't release a newer drive in the meantime. So this is still their latest SATA 3 SSD.
Specifications
Capacity
1TB (931GB usable)
Interface
SATA 3 6 Gbps
NAND Type
SanDisk BiCS3 3D 1024Gb 64-layer TLC 3D NAND
DRAM Cache
1GB
Controller
Marvell 88SS1074
Rated speed

Sequential:


Read: Up to 560 MB/s Write: Up to 530 MB/s
Random:
Read: 95 000 IOPS Write: 84 000 IOPS
Endurance
400TBW
Dimensions
100.2 mm X 69.85 mm X 7.0 mm
Weight
37.4 gram
Included accessories
Warranty information booklet
Warranty
5 years
Specifications wise, the WD Blue 3D NAND SSD 1TB look great, especially the rated sequential performance. Random speeds are good too, but the fact that the much older Samsung 850 EVO has better 4K random speeds is disappointing. The Marvell 88SS1074 controller offers hardware level encryption, DevSlp for better efficiency when idle and is built on the 28nm process. This very same controller is found in the older planar NAND-based WD Blue SSD 1TB we have reviewed, as Western Digital is sticking to a tried and tested controller here. The warranty for the WD Blue 3D NAND SATA SSDs has been extended to 5 years instead of the previous 3-year warranty, even for drives purchased prior to the announcement.
Testing Methodology
The WD Blue 3D NAND SSD 1TB is tested as a storage drive on Pokde's new benchrig. I ran several synthetic SSD benchmarks and real-time transfer speed to determine the performance.

| | |
| --- | --- |
| Processor | Intel Core i7-5820K |
| Motherboard | ASUS X99-Deluxe |
| Memory | 4 x 4GB Kingston HyperX Predator 3000 MHz CL15 |
| Storage | Kimtigo 120GB SSD |
| Power Supply | Cooler Master V850 |
Performance
Synthetic
CrystalDiskMark is a quick benchmark for storage, working well with either SSDs and HDDs. We see that the WD Blue 3D NAND SSD 1TB lives up to Western Digital's claims, delivering 562MB/s read and 532MB/s write speeds. It is a clear upgrade over the older WD Blue SSD 1TB, with bigger numbers across the board.
AS SSD sees rather disappointing sequential performance, but 4K random speeds are right up there with the best SATA 3 SSDs out there.
Anvil benchmark gives an easy to read score, and suprisingly the WD Blue 3D NAND SSD 1TB doesn't manage to surpass the much smaller Samsung 850 EVO 256GB we have previously tested. It does soundly trounce its predecessor, but the poor sequential and 4K QD4 speeds are quite disappointing for such a modern SSD. Western Digital may work on a newer firmware which can bring up performance, but we will judge it as we see it now — not too good.
Real world performance
The good write performance allows the WD Blue 3D NAND SSD 1TB to best every SSD we have ever tested, except for its identical brother from SanDisk which shares the same hardware. For some reason it is slightly slower than the SanDisk which sports all of the same hardware.
Gamers will be pretty satisfied with the WD Blue 3D NAND SSD 1TB, with fast loading times in Overwatch and Battlefield 4. The larger the resources, the larger the advantage you will see the WD Blue 3D NAND SSD 1TB have over conventional HDDs.
Cost per GB
The WD Blue 3D NAND SSD 1TB is currently one of the best value for money SSDs we have ever tested. Sure, it still costs nearly 3x per-GB compared to the 1TB Seagate FireCuda SSHD, but the difference in performance is very noticeable.
Bundled software
This slideshow requires JavaScript.
Western Digital has bundled the WD Blue 3D NAND SSD 1TB with the WD SSD Dashboard and Acronis True Image WD Edition. The former allows for easy monitoring and benchmarking of the WD Blue 3D NAND SSD 1TB, while the latter allows you to clone your drives easily. Cool stuff to have included indeed.
Conclusion
Is the WD Blue 3D NAND SSD 1TB a good buy? At RM1279, it already ticked our very important value-for-money checkbox. The fact that it comes with Acronis True Image is definitely a bonus. Performance is great too, despite still being unable to properly dethrone the much older Samsung 850 EVO, which is already succeeded by the 860 series. We can whole-heartedly recommend the WD Blue 3D NAND SSD 1TB if you want a huge SSD that offers excellent endurance. With the 5-year warranty, this drive may very well outlive the rest of your system too. This is definitely a Gold PokdeWard-worthy drive.