Review
Xiaomi 12 Pro Review — one step forward, two steps back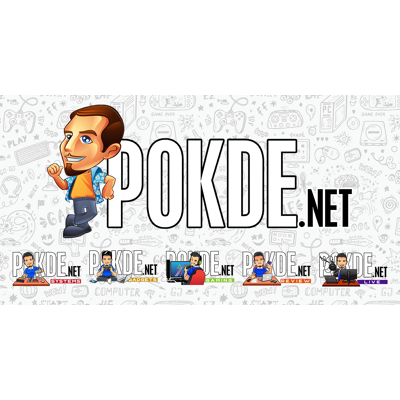 Overview
The Xiaomi 12 Pro is one of Xiaomi's priciest flagship offered here in Malaysia, and they put everything they have into it. A great triple 50MP camera setup, a stunningly sharp and vibrant 120Hz LTPO AMOLED display and a fresh matte finish that looks good and feels better in hand. But can Xiaomi satisfy the demands of a more discerning audience at this higher price range? Let's see...
1+1 Year Extended Warranty
Positives
+ Comes with 120W charger in the box
+ Sleek, curvy design
+ 120W fast charging is really fast
+ 120Hz WQHD+ LTPO AMOLED display is awesome
+ Phenomenal sound from the quad-speakers
+ Rich manual camera controls
+ Excellent camera processing across the trio of 50MP cameras
Negatives
- Poor thermal management
- Subpar battery life
- Palm rejection needs work
- No macro camera
- No IP rating
Xiaomi always made rather exciting flagships, especially if you consider their price tags. Over the years, they have been steadily whittling down on the list of shortcomings, getting ever closer to making a perfect flagship with the Xiaomi Mi 11. The Xiaomi 12 Pro is a "Pro" variant, so we do have more bells and whistles here than the base Xiaomi 12, but it is also one of the more expensive flagships from Xiaomi. Does more expensive equals more better? Well, I guess that's what we are here to find out.
Unboxing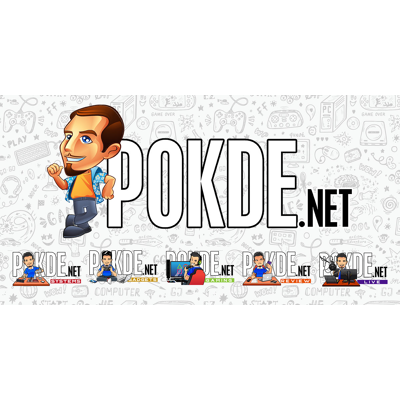 We have a black box here, which seems to be Xiaomi's way of indicating the "Pro" status of the device within. Xiaomi is focusing on the series numbering, with a huge "12" front and center, while the Xiaomi 12 Pro is printed closer to the bottom edge of this front face. No complaints here, since most people will not be looking at the beauty of the packaging for much longer than a few seconds anyway.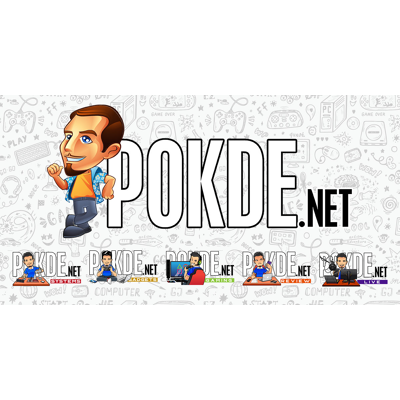 Inside you have the Xiaomi 12 Pro, the usual documentation, a soft TPU case, SIM ejector pin and also the USB cable and 120W charger. Yup, you get a 120W charger in the box. Oddly enough, the 120W charger has a USB-A connector though, instead of the more robust USB-C port.
Appearance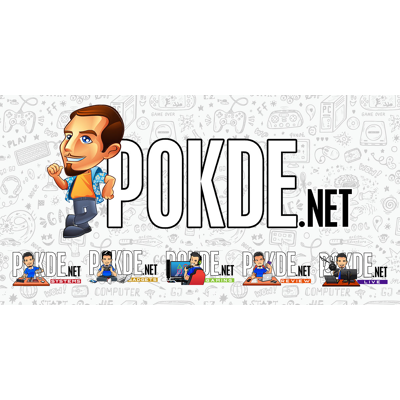 Xiaomi continues the trend of curved displays for their flagships, something which started back with the Xiaomi Mi 10 series. For a flagship, the Xiaomi 12 Pro has a slightly thicker lower bezel than I was expecting, and the selfie camera cutout is also not framed with a metal ring, which reminds me more of budget devices than a flagship. I mean, the Redmi Note 11 Pro 5G's punch hole looks more premium.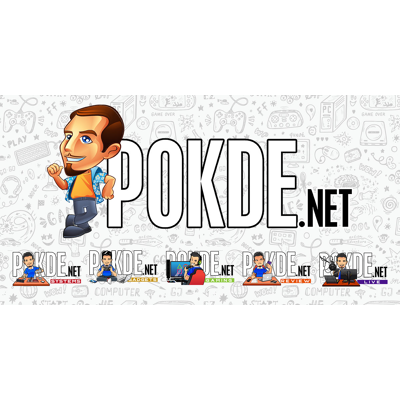 Over on the back, you get a similarly curved class panel. The matte finish here on the back variant is quite unique, feeling coarser than what I have experienced on previous matte finishes. There's a slight sparkle to it as well, which unfortunately is not visible on the camera. Definitely nice to see, nice to hold. A decision I am less of a fan of is the camera bump. Xiaomi went with a raised rectangular metal block, which looks a bit more generic. I personally prefer the Xiaomi Mi 11's three tier square camera bump, but I guess Xiaomi needed the extra room for the trio of 50MP cameras here.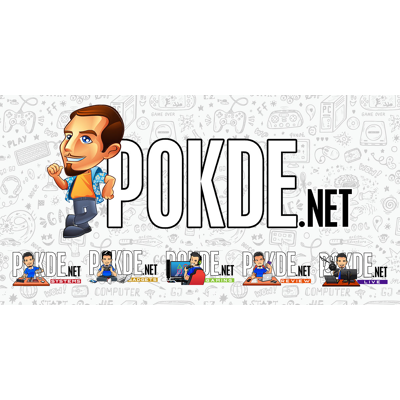 You can see the way the camera bump is quite substantially raised from the back, with the main camera protruding even more above the hump. The glass panels on the front and back blends into the sliver of an aluminum frame on the the side, with a really refined smoothness. It's also sandblasted for a matte finish, which feels way better in hand than the the Xiaomi Mi 11's glossy frame.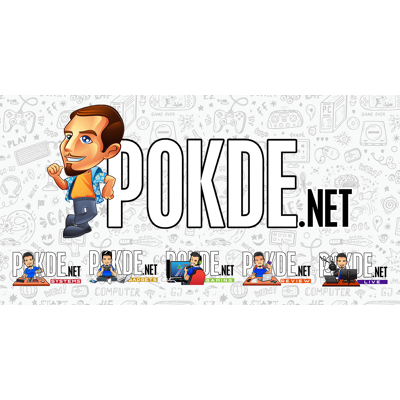 Xiaomi also decided against flattening the bottom and top edges, with the Xiaomi 12 Pro featuring rounded ends again this time around. The SIM tray is here, along with the USB-C port and one half of the stereo audio system baked into the Xiaomi 12 Pro. You actually get a quad-speaker setup in the Xiaomi 12 Pro, so there are actually two drivers behind that waveform-like speaker grille.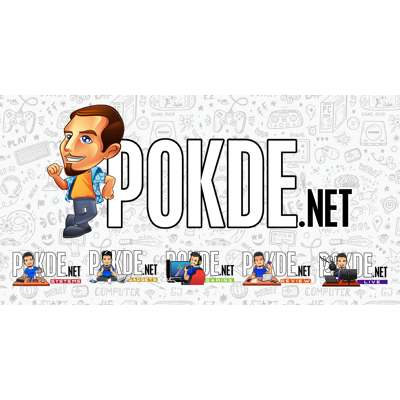 Overall, the Xiaomi 12 Pro is one nice looking device. I love the sparkling matte finish of the back, the smoothly curved glass that meets the frame seamlessly. While I don't quite like the rectangular camera bump in the corner, the huge round protrusion of the main camera gives it just enough character to stand out from the sea of smartphones with rectangular camera humps. And it's metal, which looks quite different than the usually all-glass humps of the other devices.
Xiaomi 12 Pro Specifications
CPU
Snapdragon 8 Gen 1
1 x Kryo (Cortex-X2) @ up to 3.0GHz (Prime core)
3 x Kryo (Cortex-A710) @ up to 2.5GHz (Performance cores)
4 x Kryo (Cortex-A510) @ up to 1.8GHz (Efficient cores)
4nm Samsung
GPU
Adreno graphics
Memory
12GB LPDDR5 RAM
Storage
256GB UFS 3.1 storage
Display
6.73″ WQHD+ (3200 x 1440) 120Hz LTPO AMOLED display
1~120Hz AdaptiveSync Pro variable refresh rate, 480Hz touch sampling
HDR10+, TrueColor, DCI-P3, 1000 nits max brightness, 1500 nits peak brightness, Dolby Vision
Audio
Quad-speaker stereo audio, harman/kardon
Dolby Atmos
Hi-Res Audio certification
Camera
50MP f/1.9 main camera, 1/1.28″ Sony IMX707 sensor, 2.44µm 4-in-1 Super Pixel, OIS
50MP f/2.2 ultra-wide, 1/2.76″ Samsung JN1 sensor, 1.28µm 4-in-1 Super Pixel, 115° FoV
50MP f/1.9 2X telephoto camera, 1/2.76″ Samsung JN1 sensor, 1.28µm 4-in-1 Super Pixel
Xiaomi ProFocus, Ultra Night mode, Portrait Night mode, Portrait HDR, RAW mode, Vlog Mode, Movie effects, HDR10+ video, 8K24, 4K60 video, up to 1920fps slow-mo
Selfie camera
32MP f/2.45 selfie camera, 1/3.14″ OmniVision OV32B40
Selfie Night mode, AI Beautify, AI protrait mode, HDR, HDR10+ video, AI portrait video, 1080p60 video and 720p120 slow-mo
Connectivity
WiFi 802.11 a/b/g/n/ac/ax, WiFi 6
Bluetooth 5.2
NFC
Dual-band GPS
Dual-SIM
5G Band n1, n2, n3, n5, n7, n8, n20, n28, n38, n40, n41, n66, n77, n78, n79
LTE Band 1, 2, 3, 4, 5, 7, 8, 12, 13, 17, 18, 19, 20, 25, 26, 28, 32, 38, 39, 40, 41, 42, 48, 66
USB-C (USB 2.0, 480Mbps)
Software
MIUI 13, Android 12
Battery
4600mAh
120W fast charging
50W fast wireless charging
10W reverse wireless charging
Dimensions
163.6 x 74.6 x 8.16 mm
Weight
205g
Ingress protection
N/A
Performance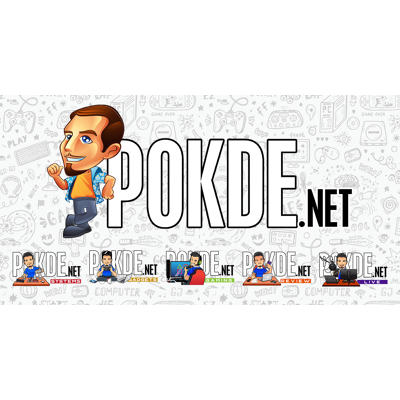 Antutu places the Xiaomi 12 Pro well ahead of the closest Snapdragon 8 Gen 1 device we have tested, but this might be due to more generous power limits allowed by Xiaomi's firmware. We will get into that in a bit. Versus the Xiaomi Mi 11, the Xiaomi 12 Pro is more than 20% faster, which is a healthy upgrade any way you look at it.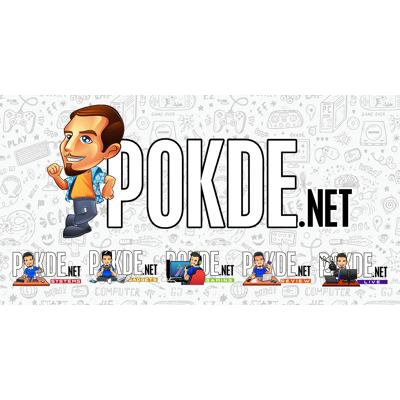 CPU performance charts a much smaller improvement, with single-core performance up by 10%, but multi-core performance has not improved at all. In fact, it seems to have regressed from the Xiaomi Mi 11, at least in Geekbench. The iPhone 13 Pro's A15 Bionic pulls way ahead though, which is probably expected at this point in time.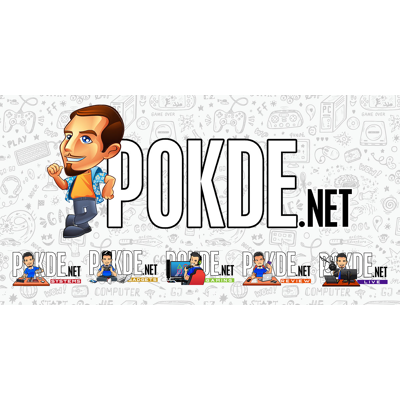 GPU performance appears to really highlight the Xiaomi 12 Pro's shortcomings. The Xiaomi 12 Pro comes up really short on the Sling Shot benchmarks, while pulling ahead in Wild Life Unlimited. Sling Shot is a much, much longer benchmark that puts the device through a five-part wringer. As such, in Sling Shot Unlimited and Sling Shot Extreme Unlimited, the Xiaomi 12 Pro lags behind even the POCO F2 Pro, which touts the two-year old Snapdragon 865 chipset.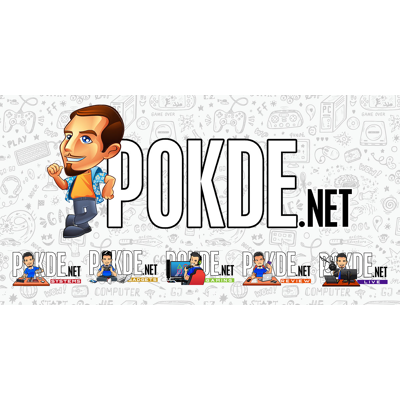 In PCMark the Xiaomi 12 Pro lags behind most of the flagships we have tested, with it coming up behind the Xiaomi Mi 11 and other flagships. Why? I am not really sure, but it might partially due to the the fact that PCMark is yet another long benchmark that tortures the Xiaomi 12 Pro.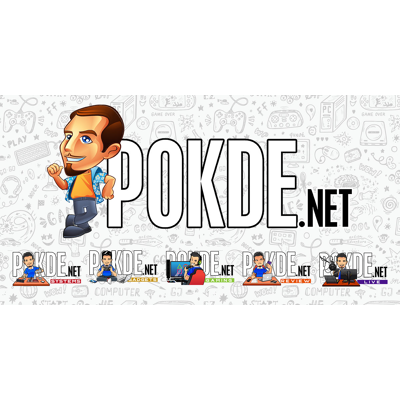 Why did I keep mentioning the length of the benchmarks in this review? Well, that's because the Xiaomi 12 Pro is one toasty smartphone. It is one of the worst performing smartphone I have tested in the 3DMark Wild Life Unlimited Stress Test, with performance dropping to a mere 45.5% of its peak performance. I am not too surprised, as even in relatively "normal" usage like browsing Facebook or scrolling through Instagram, it's not uncommon to see the screen warm up to 39°C, while the area beside the camera hump being a few degrees cooler. Thermals are a real issue on the Xiaomi 12 Pro, and hopefully Xiaomi will release software updates to improve the overall throttling behavior for more consistent performance.
Battery Life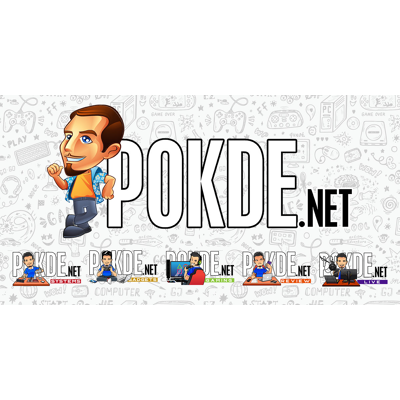 Battery life of the Xiaomi 12 Pro isn't exactly great, even as I let the smartphone decide on the resolution and refresh rate by itself. It ends up right in the middle of the stack of the 120Hz smartphones we tested previously, so I guess it's par for the course.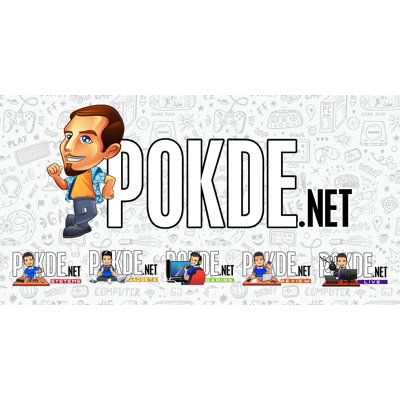 In real world usage, the Xiaomi 12 Pro's 4600mAh is perfectly enough for a single day of moderate use, but not much more. I do wish that we would have gotten more out of the Xiaomi 12 Pro, considering that Qualcomm has hyped up the efficiency of the Snapdragon 8 Gen 1 quite a bit. It isn't terrible, but we are right about where we were with the Xiaomi Mi 11, which wasn't that great in the first place.
What has been upgraded significantly is the charging speed, which brings the battery up from 15 to 75% in just 15 minutes. It's not quite as fast as some 120W smartphones we have tested, but it's still really, really fast. And the charger comes in the box, so it's definitely a feature that you can use, err… right out of the box.
User Experience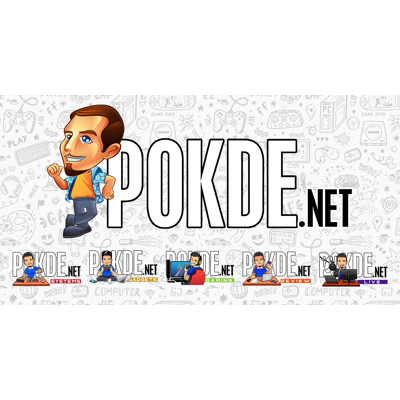 The curvaceous design of the Xiaomi 12 Pro is very nice to hold in the hand, and the smooth matte finishes on the glass back and metal frame also helps with grip. However Xiaomi definitely has to work more on the palm rejection on the Xiaomi 12 Pro. While I never had an issue with the Xiaomi Mi 11, the Xiaomi 12 Pro suffers from accidental touches on the edges much more, which I believe can be addressed quite easily via a software update.
Display and Audio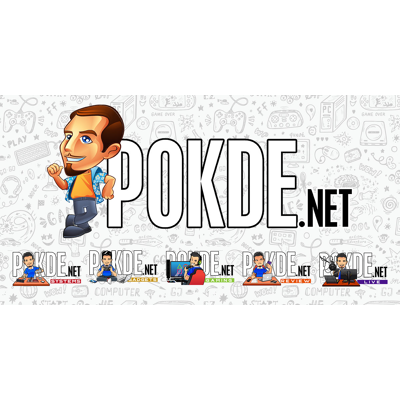 Since we are on the topic of the display, let's get right into it. The display here is a 120Hz LTPO OLED panel, which offers a very fluid scrolling experience. As you might have seen in the Performance section, battery life didn't seem to benefit much though from the LTPO technology, which is somewhat disappointing. Colors are vibrant with support for the full DCI-P3 gamut, and there's no worries about visibility under sunlight with it being a very bright panel. Xiaomi also minimized the bezel thickness in the corners, which irked me quite a bit on the Xiaomi Mi 11. Good job here.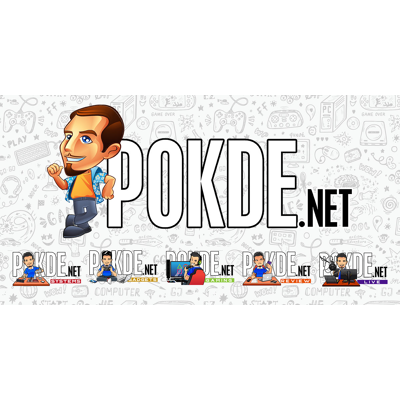 Incredibly enough, we actually have even better audio this year on the Xiaomi 12 Pro. The madlads at Xiaomi managed to somehow cram in a total of four speakers, two on each end, and got harman/kardon to tune the output as well. The end result is an impressive sounding smartphone delivering stunning clarity. There is a surprising enough amount of punch in the lower frequencies, albeit it seems to be somewhat muddy with a bit of a bloated mid-bass section, but you can also go into the equalizer to tune that out for a cleaner sound. In short, a really good sounding smartphone, and that waveform-like grille is definitely something to behold.
Software – MIUI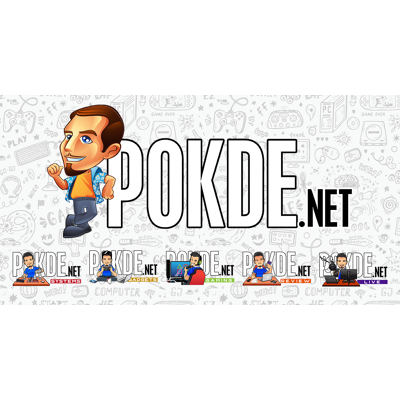 The Xiaomi 12 Pro runs MIUI 13 based on Android 13 out of the box… And all I can say is that I can't really notice any difference coming from MUI 12.5. There are probably a few changes under the hood, and I did notice that it now shows a popup recommending you to rotate the display if you are holding the Xiaomi 12 Pro in a landscape orientation, but aside from that, there really isn't anything new here. Settings are still a confusing mess, and you will have to search for a number of the settings unless you are familiar with prior Xiaomi devices.
I have previously complained about the load of bloatware that was pre-loaded onto the Xiaomi Mi 11, and the situation has improved slightly. Thankfully, we have lost the crappy games, but we still have Amazon Shopping, 92, TikTok… Arguably more useful, but I do wish that Xiaomi can do away with all that. Also, stop trying to dupe me into enabling Wallpaper Carousel during the initial boot up. Not happening, Xiaomi. Overall, MIUI 13 and all the apps I use run as fluidly as you would expect on a flagship device, so no complaints here.
Camera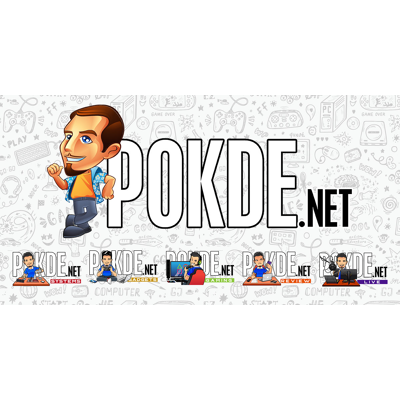 Similar to the general UI, the camera UI has not been vastly improved. That's fine, as I still think that Xiaomi has one of the better camera apps in the industry. There's still a mishmash of features here and there, and some features like focus peaking cannot be enabled persistently, but hey, it's simple, and it helps you take great shots with some orientation notification helping you get your flat-lay shots lined up perfectly. And speaking of simplicity, the Pro mode does offer a lot of bells and whistles, including the ability to adjust the saturation, contrast and sharpness to further take control over your shots.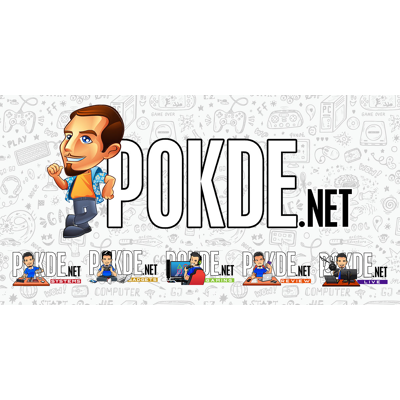 Hardware wise, Xiaomi went with the absolutely peculiar decision to stabilize the main 50MP camera but decided to not add OIS to the 2X telephoto shooter. Priorities, am I right? It might have been due to the space constraints of this design, but I wish Xiaomi decided on the internals before crafting the design around it. The main camera touts a massive 1/1.28″ Sony IMX707 sensor, while the two auxiliary cameras feature the smaller-but-no-less-impressive Samsung JN1 sensors. There's also no dedicated macro here, or even autofocus on the ultra-wide, like what the iPhone 13 Pro does, so the closest you get is zooming in on the main camera, which actually still yields quite good results.
Xiaomi's trio of cameras perform very well, with the weakest link being the 2X telephoto shooter. It isn't exactly the best when it comes to discerning finer details, which is a slight bummer. Lack of OIS also means that it falters in low-light situations, despite the impressive sensor. But regardless, the colors, dynamic range and contrast are really on point. The Night mode, which I only very briefly tried because of the excellent performance of the Auto mode, is a lot more subtle. It just raises the shadows a little for a brighter image, but doesn't overdo it. I really like the results taken with the Xiaomi 12 Pro, and it makes me believe that Xiaomi really worked hard on their image processing this time around. I absolutely adore a few of my shots, especially the ones taken in the LRT tunnel. You can view the full-sized images here.
Conclusion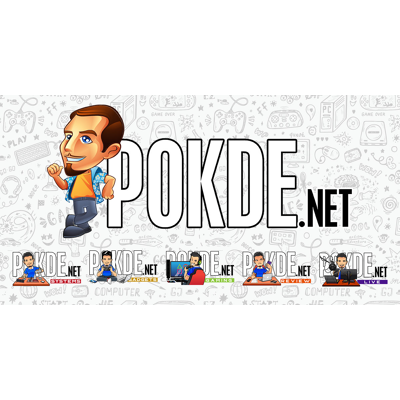 For RM3899, should you get the Xiaomi 12 Pro? If what you want is a beautiful big display and a great camera setup, the Xiaomi 12 Pro comes strongly recommended by me. But if what you want is a true flagship that covers all the bases… I am not quite sure that the Xiaomi 12 Pro is there yet. At this price point, I feel like Xiaomi is still a little shaky, and the Xiaomi 12 Pro is not quite ready to go up against the sub-RM4000 flagships in the market as an overall package.
There's no IP rating, unlike most of the top dogs at this price range out there. Performance is also at times worse than last-gen devices, with heating being a real issue here, although Xiaomi might not be entirely to blame here. Battery life is just par for the course, despite the LTPO AMOLED display intended to help lower power consumption. The upside is that charging is just ridiculously fast, with a full charge easily attainable in less than 30 minutes. Not quite as fast as the 18 minutes that Xiaomi claimed, but it is still super quick.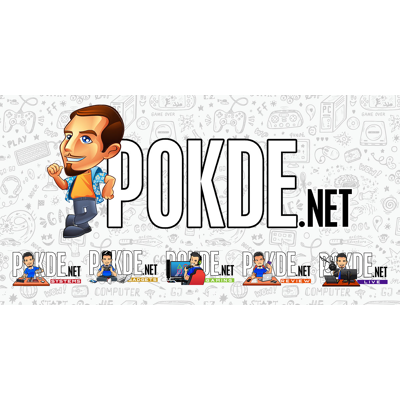 The Xiaomi Mi 11 was ever so close to being a perfect flagship to me, with a unique design, stunning display, great audio and an excellent camera. The Xiaomi 12 Pro builds upon these pluses, but also somehow doubles down on the main complaint I had with its predecessor, by featuring an even hotter chipset. Design wise, I also think Xiaomi took a step backwards here, going from a rather unique look to a more generic one.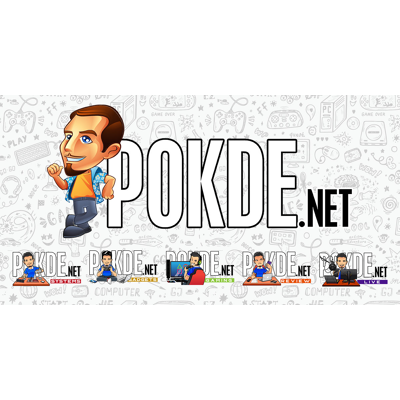 In fact, Xiaomi also took another step backwards. While the Xiaomi Mi 11 and Xiaomi 12 Pro shares the same display specifications, the Xiaomi 12 which is the actual successor to the Xiaomi Mi 11 actually touts a lower-res display. But more on that in our Xiaomi 12 review. The Xiaomi 12 Pro is yet another great effort from Xiaomi to enter a higher price bracket, but unfortunately still falls short.
Our thanks to Xiaomi Malaysia for sending us the Xiaomi 12 Pro for review.