Review
AVF Gaming Headsets GH1 & GH2 Reviewed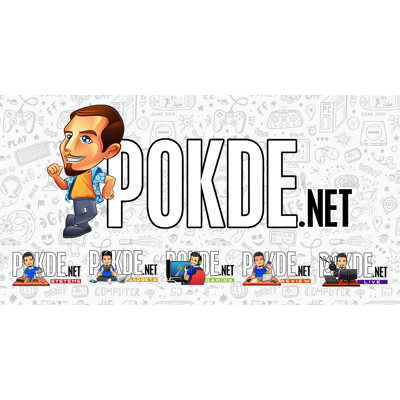 Positives
AVF GH1
+ Flexible microphone
+Cheap
+Working stereo
+Microphone work well
AVF GH2
+Cheap
+Good sound quality
+Loud bass
+Decent cable sleeving
+Big in size, suitable for most head
+Microphone work well
Negatives
AVF GH1
-Small
-On ear earcup
-May not fit most for whose has big head
AVF GH2
-Short microphone
-Microphone some time not catchup recording audio since it short
You really need a new headset for gaming and VoIP but limited within the budget? Can't afford to buy pirate ship, three headed serpent, or an alloy of iron brand? Then this may be the answer.
Some of you might know about this headset, and some maybe do not know about it at all. It is AVF gaming headset, the AVF Gaming Headsets, the GH1 and AVF GH2. Come with lowest price you shall get
with some excuse able audio quality.
Design
From a glance the retail box is almost identical. Here is the front box.
At the back of the box we can see the headset specification written, thumbnail of the product also the AVF address. Take a look at the back, both headsets share the same specification, but does it sound identical?
Since it share almost identical retail box, let look on the side. Hah! Caution, do not use when driving, do remember okay?
Here is the AVF GH1 and AVF GH2
I love braided cable on the AVF GH2, it really look nice and wonder if it look good if I use it for power supply cable sleeving?
Volume control on both headsets, AVF GH1 has bigger and mute button but not the AVF GH2 part, it small and have no mute button. Speak about the microphone, AVF GH1 microphone tick my interest instead what the AVF GH2 offer. AVF GH2 microphone lack of flexibility, it shorter compare with AVF GH1.
Both headsets are on-ear cup design, and I'm not of on-ear headset fan, it hurt my ear for long term period
This is AVF GH1 earcup
The AVF GH2 earcup
Both AVF GH1 and AVF GH2 have headband cushion, but AVF GH2 does look good.
AVF GH1 headband
AVF GH2 headband
LED lighting in action!
Connector for both headsets is 3.mm jack for audio and microphone and 5V USB connector for the LED.
The rest we can conclude that it is full of plastic and not very sturdy in design and build quality.
Conclusion
AVF GH1, its sound reasonable with the price tag, what I like about the AVF GH1 is the microphone flexibility, also the headband that is quite soft. Gaming session was okay, playing drum and bass music also have a good point since it punch with extra bass. Technically, it has very loud bass. Talk about size, its small even max out the head adjustment didn't help much.
AVF GH2 is the one I would like to highlight, even on paper it have the same specification as AVF GH1 does, but is sound much different and much better. Riding jet and chopper in BF4 is really nice, explosion sound really pop out since the extra bass AVF GH2 offer. Put on media, playing music and watching anime is acceptable.
To be mention, stereo effect is really works on both headsets. Thus it is not like other cheap headset that claim as stereo but actually just mono.
Take into account about the microphone, both have good recording audio, on my test it captured no noise at all.
End of my word, AVF really need a new revision of gaming headset, focus on one series and make it as signature product that people may catch up with their product. Overall I recommended AVF GH2 over AVF GH1 despite the short microphone, but AVF GH2 offer me better audio quality, and comfortability.
Suggestion retail price for the AVF GH1 and GH2 is respectively RM69 and RM79, that is the price I get after search it on lelong.com site