Sennheiser EW-DX Digital Wireless Microphone Series Arrives in Malaysia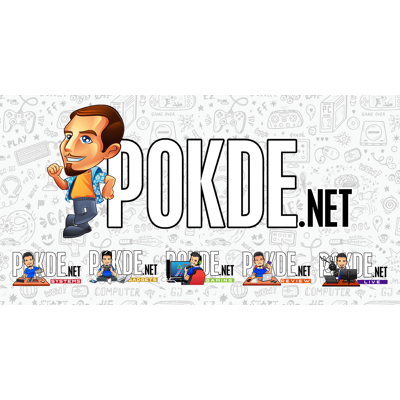 Are you in search of cutting-edge audio technology that revolutionizes your microphone set-up? Look no further, as Sennheiser has launched the highly anticipated Sennheiser EW-DX digital wireless microphone series in Malaysia. As part of the Evolution Wireless Digital family, the EW-DX promises to elevate professional workflows by delivering a digital UHF system that can be scaled effortlessly.
Sennheiser EW-DX
The Sennheiser EW-DX offers a comprehensive range of products, including handheld, bodypack, and table stand transmitters, as well as two two-channel receiver versions in a half 19″ rack space – one with Dante® and one without Dante®. Additionally, there's a four-channel Dante®-enabled receiver in a full 19″ format. These products are designed to cater to the diverse needs of rental companies, touring bands, theatres, worship places, and broadcasters.
One of the highlights of the EW-DX is its incredibly low latency of 1.9 milliseconds, making it the fastest on the market. This impressive feature ensures a lag-free audio experience, crucial for live performances and real-time applications. Additionally, the system boasts an ultra-wide input dynamic range of 134 dB, enabling your transmitters to handle any signal with ease. Whether it's a high-energy concert or a soft-spoken narration, the EW-DX delivers crystal-clear audio quality.
Tired of worrying about battery life during extended events? The EW-DX has you covered with an impressive operating time of 12 hours using the BA 70 rechargeable battery. For added convenience, standard AA batteries offer eight hours of operation. With a range of up to 100 meters, the transmitters provide the freedom to explore even the most extensive stage setups.
The EW-DX's automatic multi-channel RF set-up ensures effortless configuration for multiple microphones. Additionally, its spectrum efficiency allows more transmission frequencies to be used without intermodulation issues, simplifying your wireless setup process. Forget about the hassle of frequency calculation – the EW-DX takes care of it all, making it ideal for various users, from professionals to enthusiasts.
Whether you're a content creator, performer, or broadcaster, the EW-DX caters to a wide range of applications. For guitarists and bassists, the bodypack transmitter offers a three-step cable emulation to retain that classic cable sound. The system's compatibility with Sennheiser and Neumann microphones opens up endless possibilities for creators and performers alike.
Sennheiser stands by the quality of its product, which is why the EW-DX comes with a 2-year limited warranty. This assurance ensures that your valuable data is protected and supported by Sennheiser's commitment to excellence. As for its retail price, we have it listed right below here:
Sennheiser EW-DX 835 =

RM12,999 

Sennheiser EW-DX MKE 2 =

RM13,999
The Sennheiser EW-DX series is now available in Malaysia, offering audio enthusiasts and professionals a glimpse into the future of wireless microphones. Acoustic & Lightning System Sdn. Bhd, the official local distributor, is ready to provide further details and help you place your order.
Pokdepinion: For us at least, it's a bit overkill given what it's designed for. But hey, it was pretty cool to see how well it can perform and how extensive its scalability is. I can see why the price is like that now.