AMD Ryzen 7 4800H leaked benchmarks show it giving a MX250 a run for its money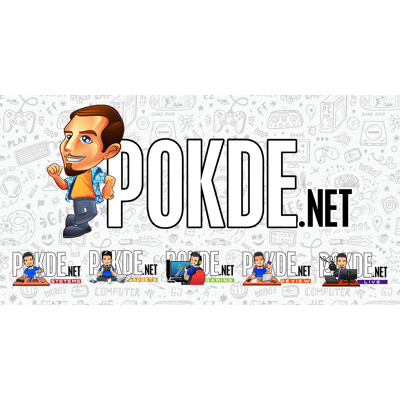 AMD's latest Ryzen 4000 series APUs are expected to be quite beastly and give Intel some stiff competition, but we honestly didn't expect the AMD Ryzen 7 4800H to really give even NVIDIA's discrete GPU parts a hard time. Notably, it's their entry-level GeForce MX250 we are talking about, and not even in its full-powered 25W form, but still, it's quite an interesting result.
A guy who goes by @WolStame on Weibo, is some kind of a Gaming Product Manager at Lenovo and he has taken to Weibo to share some results of the latest laptops they have featuring a yet unspecified AMD Ryzen processor, believed to be the Ryzen 7 4800H. In Cinebench R15, the processor posts an impressive score of 1875 cb, which IT Home noted was higher than Intel's Core i9 9880H which sports a similar 8C/16T configuration.
The same person then shared some League of Legends frame rates, and the Ryzen processor pulled ahead of the GeForce MX250 which is capped at 18W. The post goes on to note that the gameplay on the 18W GeForce MX250 wasn't nearly as smooth as it was on the Ryzen 7 4800H.
While you might scoff at it beating what might be NVIDIA's lowest-end GPU you can buy today, you have to remember that AMD actually reduced the number of CUs in their latest Ryzen 4000 series, and also that it is faced with a memory bottleneck thanks to it being limited to the system memory bandwidth while NVIDIA's GPU gets dedicated GDDR5 memory. All the gains that you get with AMD's latest integrated graphics is thanks to the advantages of using TSMC's 7nm process, which allowed for higher clock speeds.
Interestingly, @WolStame also noted a 4.3 GHz boost clock, which seems to hint at a part that's above the Ryzen 7 4800H, as the Ryzen 7 4800H is specified with a 4.2 GHz boost clock. Is this the rumored Ryzen 7 4900H? Well, time will tell.
I am not sure if the Ryzen 7 4800H's performance figures are still under embargo, but the laptops with the processors have yet to slide across our desks. Maybe they will soon? Hopefully.
Pokdepinion: Damn these scores are extremely interesting. Can't wait to put one of these through their paces.