Intel is reserving the best-binned Ice Lake processors for Apple?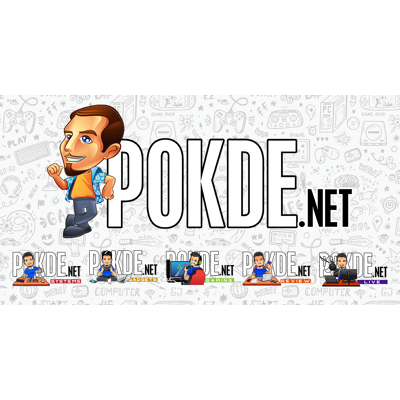 10th Gen Intel Core mobile processors come in two flavors, the more modern 10nm Ice Lake parts and also the 14nm Comet Lake parts which are based on an older architecture but offer up to six-core configurations. The Ice Lake parts promise better performance and efficiency thanks to a new core architecture in addition to the more advanced process node, which makes it all the more desirable for laptop makers, including Apple.
Apple uses the latest Ice Lake processors in their latest generation of MacBooks, and they are reportedly getting all the best binned Ice Lake parts Intel can offer. Apple may have just successfully secured the crème de la crème of Intel's 10nm yield, forcing other vendors to be content with the lower-binned parts. Intel has added two new SKUs to their chip database, with the new "N" designation indicating Apple-exclusive parts.
The Intel Core i7-1068NG7 and i5-1038NG7 are the two new additions to the Ice Lake family, and both of them sport a 28W TDP, instead of the nominal 15W TDP of the rest of the Ice Lake family. There was a Core i7-1068G7 with the higher 28W TDP previously, but that has seemingly been axed from the current Ice Lake lineup, replaced by these two new SKUs.
Intel Core i5-1038NG7 and i7-1068NG7 Specs
Intel Core i5-1038NG7
Intel Core i7-1068NG7
Cores / Threads
4C / 8T
4C / 8T
Base Clock/Boost Clock
2.0 / 3.8 GHz
2.3 / 4.1 GHz
Cache
6MB
8MB
Memory support
DDR4-3200 / LPDDR4-3733
TDP
28W
Graphics
Iris Plus Graphics @ 1.05 GHz
Iris Plus Graphics @ 1.1 GHz
The Core i7-1068NG7 and i5-1038NG7 offer higher clocks than the other Ice Lake parts, hinting that they are made from better binned silicon. Intel has yet to fully optimize the 10nm process node, and thus are facing limited yields of the Ice Lake processors.
Reserving the best parts for a customer like Apple might be one of the ways Intel plans on placating Apple, and preventing the fruity company from opting to adopt AMD processors instead, considering that the red camp does offer some pretty interesting processors, both in terms of performance and also bang-for-buck.
Pokdepinion: I guess it's a win-win situation for Apple and Intel? Also MacBook users can brag that they have the best Ice Lake processors.