AMD's RDNA3 Gaming GPU Portfolio Reaches Its Final Form With 5 Models In Total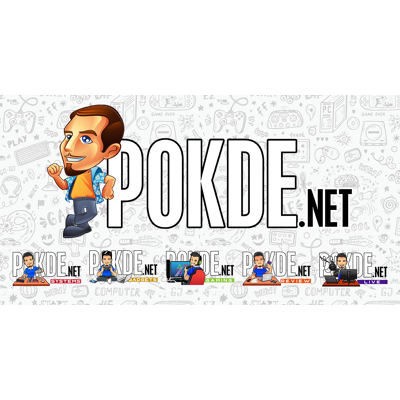 AMD's RDNA3 Gaming GPU Portfolio Reaches Its Final Form With 5 Models In Total
After the Gamescom announcements that revealed the Radeon RX 7800 XT and Radeon RX 7700 XT, AMD's SVP & GM of Graphics Business Unit, Scott Herkleman has confirmed that these two models concludes the entire RDNA3 gaming GPU lineup.
In the post-event talk show, the show host (Mace) inquired on what's next for RDNA3 – specifically, if there are still more products to be launched in the RX 7000 lineup. To that, Scott has confirmed that RDNA3 is officially finalized, with no new models on the way. It's worth noting a sixth card, the RX 7900 GRE, also exists – with cut-down specs from the RX 7900 XT. However, it remains a Chinese-exclusive model, with no plans on a global release.
The full question are quoted as follows:
Mace (host): You have launched 7700 XT and 7800 XT. Is that going to complete the RDNA3 portfolio or is there maybe more on the horizon?

Scott: Well, the RDNA3 portfolio is now complete. Of all products that we have planned to launch, that is, this is the last few products that we will launch. We may have some different versions, but they are not a new ASIC. […] It's been a journey, it's been about a year since we launched the very first RDNA3 and now we are a year later finishing up the series. We should be done, we are done and we are excited. And now I think we have a broad spectrum covered for people who want RDNA3 up and down the price tag.
Full video as follows (timestamped):
Effectively, that means models such as RX 6400 will see no successors in line, as with the potential models that AMD has seemingly left a pricing gap to fill in later on, such as a hypothetical "RX 7700" that bridges the 7600 and 7700 XT due to a sizeable gap in performance differences and pricing ($269 and $449, respectively). Some has attributed to oversupply issues, as some RX 6000 series models remain on the market while AMD opts to avoid directly replacing them to make sure the old stock clears up.
Source: Videocardz
Pokdepinion: In hindsight, it's hard to say if RDNA3 is a success or relative failure for AMD, since there's a lot of external factors that muddies things up. Shame we couldn't get more products, though.