Review
ASUS ROG Strix GeForce RTX 2080 Ti OC Edition 11GB GDDR6 review — going subtle in an era where bling is everything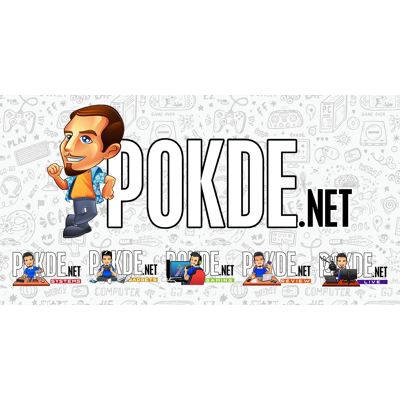 Positives
+ Looks even more aggressive than ever!
+ Design works well even with RGB off
+ Boosts well above specified clocks
+ Excellent cooling performance
+ Runs quietly even under load
+ Hardware toggles for features you would otherwise have to rummage through an app for
Negatives
- Pricier than other RTX 2080 Ti cards in the market
- RGB lighting is getting dated in the face of addressable RGB on the competition
- FanConnect headers dropped in favor of RGB header?
Introduction
The NVIDIA Pascal architecture brought about massive gains in efficiency. Then rumors of a new generation of cards began floating around. At first it was rumored to be Volta, then finally we found out consumers were going to get the NVIDIA Turing cards. These cards supports a feature that no game supports yet, real-time raytracing. So we can't test that for now, but what we can do is test them in current-gen games against last-gen cards. And we have here the ASUS ROG Strix GeForce RTX 2080 Ti OC Edition, featuring the highest-end NVIDIA Turing GPU out there, with an overclock. Let's begin.
Unboxing
The packaging format is pretty standard. An outer sleeve with a colorful ROG emblem to denote its ROG Strix branding, and an image of the card. This card comes with a free 6-month WTFast subscription worth $53.95 too, so you are getting some extra value with this card.
The back is where ASUS lists out their highlight features. Worth noting is the new Axial-tech fans, which feature a new barrier ring around the fan blades to increase static air pressure. We are somewhat divided about the looks of it, but the thermals are amazing, as we will talk about later.
The inner box opens up to the setup guide in a nice little envelope. Under it lies the beast we are raring to awaken.
Behold the ROG Strix GeForce RTX 2080 Ti wrapped in anti-static wrapper and really thick foam. It's very well protected, so you can rest assured that the card won't get damaged even if you drop the box.
Here's what in the box. You get two ROG cable managers and also the minimal documentation you get with it. And also, the beautiful chunky thing which is the ROG Strix GeForce RTX 2080 Ti.
Appearance
The first thing you will notice if you have come from an older ROG Strix graphics card are the new Axial-tech fans. They look ridiculously ugly in the press renders, but when I got to see them in real life, they don't actually look half bad. The rest of the card looks pretty familiar, but it looks less edgy as compared to the older cards.
At the side is where you will find the huge GeForce RTX label. The last generation cards never had it, until the ROG Strix GeForce GTX 1080 Ti, and it was a much smaller GeForce GTX label back then. Here it's massive, and is a sure way to remind people that this isn't any old card. Just above it is the NVLink connector, which replaces the SLI connectors which has been around since 2004.
Also, this card is 2.7-slot, thicker than any ROG Strix GeForce GTX card ever made. If you have a space-limited build, check out some of ASUS' other options like the Turbo series. With this thicker cooling solution, ASUS engineers also equipped the ROG Strix GeForce RTX 2080 Ti with a metal brace which you can see on the sides to enhance rigidity.
On the back of the card are the lines that has always been featured on ROG Strix cards. The lines are more contrasting though on the ROG Strix GeForce RTX 2080 Ti than on older cards. The ROG logo is still illuminated with AURA Sync RGB lighting.
The selection of ports on the card is pretty good. You get two HDMI 2.0b ports, two DisplayPort 1.4 and a USB Type-C output which is designed for next-gen VR head-mounted displays (HMD).
You will need two 8-pin PCIe power connectors for the ROG Strix GeForce RTX 2080 Ti. Theoretically, this card can draw a total of 375W of power. The reference GeForce RTX 2080 Ti is specified to draw up to 250W, and this is actually the standard power connector configuration for both the reference and Founders Edition designs, so ASUS isn't exactly going overboard here.
Here we see the RGB connectors which you can synchronize to your GPU's lighting. Interestingly, ASUS has left out the ASUS FanConnect technology from the ROG Strix GeForce RTX 2080 Ti. Perhaps they think the thicker cooler and Axial-tech fans are sufficient to keep the card cool? Maybe.
Speaking of RGB, the ROG Strix GeForce RTX 2080 Ti's implementation is getting pretty dated. The competition are moving towards addressable RGB, but the ROG Strix GeForce RTX 2080 Ti offers none of that. The lighting is bright and vibrant, but that's about all.
Specifications
ROG Strix GeForce RTX 2080 Ti
GPU
NVIDIA GeForce RTX 2080 Ti
Clocks

OC Mode:


Boost – 1665 MHz; Base – 1350 MHz


Gaming Mode:


Boost – 1650 MHz; Base – 1350 MHz
Cores
4352 CUDA cores
Memory
11GB GDDR6
Memory Clocks
14 000 MHz
Memory Interface
352-bit
Interface
2 x DisplayPort 1.4
2 x HDMI 2.0b
1 x USB Type-C
Power connectors
2 x 8-pin
Recommended PSU
650W
Multi-GPU support
Yes, NVLink
The ROG Strix GeForce RTX 2080 Ti actually sees a slight overclock on top of the Founders Edition's already overclocked specifications. This should yield better performance than the Founders Edition, and if ASUS' claims are to be trusted, the ROG Strix GeForce RTX 2080 Ti should also be capable of maintaining a higher boost for longer periods.
Test Machine
If you noticed, we didn't use our Pokde Benchrig. That's because we do not have a 4K monitor in our labs. So we headed over to SuperDaddy's not-so-humble abode where we used the ROG Swift PG27UQ to properly test the ROG Strix GeForce RTX 2080 Ti's performance at 4K. There is no point testing the ROG Strix GeForce RTX 2080 Ti at lower resolutions anyway.
Testing Methodology
We will be running in-game benchmarks where available, at the specified resolution(s) and at the maximum graphics preset, unless otherwise specified. Average framerates during gameplay will be recorded with Fraps, in the event of a benchmarked game not having an in-game benchmarking tool. Temperatures will be recorded with HWiNFO, and the maximum temperature in 30 minutes of gameplay will be recorded. Fan speeds will be according to the default fan curve as defined by the manufacturer. At 4K we will turn off anti-aliasing (AA) as it is unrealistic and unnecessary to use it at that resolution. The latest drivers available will be used, unless otherwise specified. Default clocks will be used, unless otherwise specified.
Performance
We will be comparing it against the other top-of-the-line cards from NVIDIA. We were unable to get our hands on the a GTX Titan Xp, so the GTX 1080 Ti will act as the (reasonably priced) flagship of the Pascal architecture, and the Titan X as the representative of the Maxwell architecture.
Gaming Performance
In Assassin's Creed Odyssey, it is pretty obvious that you will need the GeForce RTX 2080 Ti. The ROG Strix GeForce RTX 2080 Ti struggles to maintain a playable framerate at 4K, while the older cards just fail to even deliver a good experience.
Call of Duty: Black Ops 4 might not be the most demanding game out there, but it is a very popular title now. Performance is pretty stellar for the ROG Strix GeForce RTX 2080 Ti, with the GTX 1080 Ti still delivering a playable framerate.
Rainbow 6 Siege is a game that you will need pretty high framerates to have a good experience. The ROG Strix GeForce RTX 2080 Ti delivers an excellent average frame rate of 101 fps, while the GTX 1080 Ti delivers a playable, but not exactly enjoyable 62 fps. It just feels bad to play on the Titan X.
This is an RTX-enabled game that has yet to have its RTX features enabled. If that's sounds confusing, try playing the game. But at least the game looks beautiful. And the ROG Strix GeForce RTX 2080 Ti delivers a very playable experience here, while the other two cards just languish below the hallowed 60 fps mark.
The Division may be an old game by now, but look at just how badly the other cards do at this resolution. The ROG Strix GeForce RTX 2080 Ti maintains a good playable frame rate.
Boost/Temperature
In our testing, the ROG Strix GeForce RTX 2080 Ti maintains a boost clock of around 1860 MHz, a good 210 MHz over the claimed boost clock speeds. It may have something to do with the BIOS set to Performance, but we know for sure that the ROG Strix GeForce RTX 2080 Ti has pretty ample thermal headroom to work with.
Speaking of thermals, the ROG Strix GeForce RTX 2080 Ti handles every game with average maximum temperatures of just 65°C, while the other cards are peaking at more than 80°C. This was with the default fan curve in GPU Tweak II, but the card set to the Performance BIOS.
Now you might be curious, how much of a difference does the OC Mode make over the Gaming Mode? The clock speed difference is very minor, around 75 MHz when both stabilize in Heaven Benchmark. Even the scores aren't too far apart. Perhaps you will be able to squeeze more performance out of the ROG Strix GeForce RTX 2080 Ti with NVIDIA Scanner, but that isn't recommended at the moment. Even in OC mode, temperature tops out at around 68°C, so there is still a lot of headroom.
User Experience
The ROG Strix GeForce RTX 2080 Ti works with AURA RGB lighting control, or AURA Sync if you have other AURA Sync-compatible hardware. The software is looking rather dated too, and it would be great if ASUS can release an update that gives more control over the different RGB zones. Not even talking about addressable yet, because the ROG Strix GeForce RTX 2080 Ti doesn't have that, but perhaps let us the ROG logo on the back to a fixed color, and still be able to sync the front side with the rest of my hardware?
GPU Tweak II is the utility you can use to tweak your card or just keep tabs on your GPU parameters. It's pretty cool and offers you the ability to switch between the OC mode and Gaming mode as you please. It's a good software, and now the UI has been cleaned up to offer a more modern look.
If you decide that you are done with the lighting, you can also just push this one button that's on the back of the card and disable all the LEDs. It's a good option if you don't want to install any AURA-related suites and still want to off the lighting, as the lighting is on by default. For those who a minimalistic build, the ROG Strix GeForce RTX 2080 Ti is a great choice because the RGB lighting is actually relatively subtle.
Meanwhile, if you somehow have a reason that you need a more silent fan profile, it's available with a toggle switch. This switches between the Performance mode and Quiet mode. Interestingly, this actually does nothing to the GPU power target, thus you will still be running the high clocks the ROG Strix GeForce RTX 2080 Ti comes with, but opt for a less aggressive fan curve and settle for lower noise levels and higher temperatures in Quiet mode. Not like the fan is noisy in Performance mode, but it's nice to have the ability to choose, without having to go through any app. Just a switch, simple.
Conclusion
Now, one thing that has often been repeated is that the NVIDIA Turing cards are not worth getting. We too have come to that partially erroneous conclusion. The NVIDIA Turing cards are actually a must-buy. But, only if you are gaming at 4K. The GeForce RTX 2080 Ti is the only card that is capable of delivering a good 4K experience, and if you have a monitor like the ROG Swift PG27UQ, you owe it to yourself to get one.
You might be asking, what if I own a GeForce GTX 1080 Ti? Why don't I throw in another GTX 1080 Ti for even better performance than what the ROG Strix GeForce RTX 2080 Ti can offer? Well, for starters, less and less games are supporting multi-GPU configurations. The fact that you get guaranteed performance from a single GeForce RTX 2080 Ti is a selling point on its own. Also, there is the fact that features like Deep Learning Super Sampling (DLSS) and real-time raytracing aren't available yet. Once those features are out, you should see the performance gap widen even further.
Now, why would you get the ROG Strix GeForce RTX 2080 Ti OC Edition? At RM6599, is actually pricier than other GeForce RTX 2080 Ti cards. We could go on and on about the ROG Strix GeForce RTX 2080 Ti's unique selling points, but let's talk about what we know. It runs cool, it runs quietly, and if you run a ROG motherboard, you can make use of AURA Sync. The latter might be less attractive now that the competition has more dazzling lighting, but you can't sync them with your ASUS motherboard. You can sync this. It is also probably the prettiest card out there if you disable RGB, as the ROG Strix GeForce RTX 2080 Ti doesn't sport huge chunks of white plastic all over. For that, we would give the ROG Strix GeForce RTX 2080 Ti our Bronze PokdeWard. It's pricey, but that's the price you have to pay for the most powerful GPU on the market.
Our thanks to ASUS Malaysia for provisioning the ROG Strix GeForce RTX 2080 Ti OC Edition 11GB GDDR6 for this review.