NVIDIA GeForce RTX 3090, RTX 3080 and RTX 3070 — Ampere amps up the bang for buck proposition!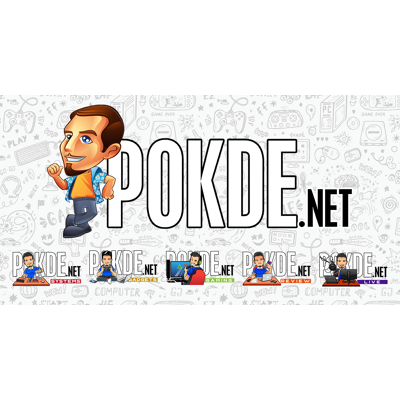 The much-leaked GeForce RTX 30-series graphics cards are finally here. Most of what was leaked turned out to be true, but here are the facts, direct from the horse's mouth. So we have the NVIDIA GeForce RTX 3090, GeForce RTX 3080 and GeForce RTX 3070, all based on the latest NVIDIA Ampere GPU, built on a custom Samsung 8N manufacturing process.
Ampere, Faster
Aside from making the jump from TSMC's 12nm FinFET to Samsung's manufacturing process, the NVIDIA Ampere generation brings 2.7X shader TFLOPs, 1.7X RT TFLOPS and 2.7X Tensor TFLOPS, as all the GPU components are reworked to deliver impressive architectural gains from the ground up.
On top of the improved GPU, NVIDIA packed the GPUs with Micron GDDR6X memory, that allows the GPUs to be able to access the frame buffer at up to 2X the bandwidth.
In combination, the NVIDIA Ampere GPUs pack some impressive performance relative to the NVIDIA Turing generation. Above that, NVIDIA also worked with Microsoft to bring RTX IO to improve game loading times by using the DirectStorage API to use GPU cores to improve game loading times, which should further improve the overall gaming experience with Ampere GPUs.
Ampere, Cooler(?)
For the Ampere generation, they also innovated on the cooling system. With an interesting push-pull system, the Dual-Axial, Flow-Through Thermal Solution pushes air through the cooler in two directions to better make use of the system cooling. One fan pushes air out the rear of the case, while another pushes air through the heatsink. It allows the cooler to dissipate an impressive 90W more than the current-gen GeForce RTX 20-series Founders Edition coolers. The GeForce RTX 3080 sports a dual-slot cooler of this design, while the GeForce RTX 3090 comes with a triple-slot version.
This appears limited to the GeForce RTX 3090 and GeForce RTX 3090 Founders Edition cards though, with the GeForce RTX 3080 sporting a simpler dual fan design. This might be because the GeForce RTX 3090 is rated at a whopping 350W TGP, while the GeForce RTX 3080 is rated at 320W TGP. The GeForce RTX 3070 sports a much tamer 220W TGP, which is possibly why it comes with the more conventional cooling system.
Ampere, Better Value
One of the most important areas that NVIDIA improved is the bang-for-buck. The NVIDIA Ampere not only provides a massive generational gap that was missing from the GeForce RTX 20-series, but it also offers impressive value. The GeForce RTX 3070 is faster than the GeForce RTX 2080 Ti at just $499 (~RM2067), while the GeForce RTX 3080 is up to twice as fast as the GeForce RTX 2080 at the same $699 (~RM2896) price tag the older card was introduced at.
Of course the GeForce RTX 3090 won't come cheap, but that's what you expect for a flagship GPU that is capable of up to 8K gaming. Priced at $1499 (~RM6209), it is still impressive value over the GeForce RTX 2080 Ti, with  it being up to 50% faster than the TITAN RTX before it, while running cooler.
NVIDIA GeForce RTX 30-series Specs
NVIDIA GeForce RTX 3070
NVIDIA GeForce RTX 3080
NVIDIA GeForce RTX 3090
CUDA Cores
5888
8704
10496
Clocks (GHz)
1.73
1.71
1.70
Performance
20 Shader TFLOPS
40 RT TFLOPS
163 Tensor TFLOPS
30 Shader TFLOPS
58 RT TFLOPS
238 Tensor TFLOPS
36 Shader TFLOPS
69 RT TFLOPS
285 Tensor TFLOPS
Memory
8GB GDDR6
10GB GDDR6X
24GB GDDR6X
Memory bus width
256-bit
320-bit
384-bit
TGP rating
220W
320W
350W
NVLink
No
No
Yes
Price
$499 (~RM2067)
$699 (~RM2896)
$1499 (~RM6209)
Availability

October 2020

17th September

24th September
We do look forward to putting the GeForce RTX 30-series through its paces, so do stay tuned for our reviews when we finally get our hands on them.
[UPDATE] NVIDIA GeForce RTX 3070 Malaysian pricing to start from RM2399
Pokdepinion: Who thought that NVIDIA will launch a faster, better GPU for less money? We surely didn't! Kudos to NVIDIA!