The Italia Brothers – SuperDaddy's LaFerrari Desktop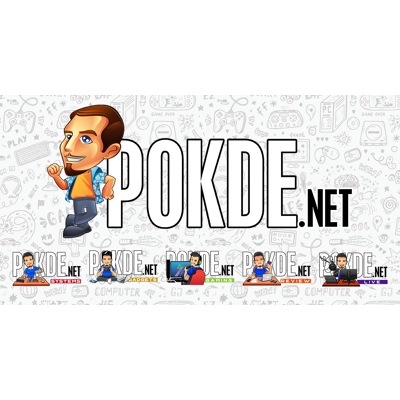 This is my worklog, so the eye candy (pictures) will be at the end of the article.
Some people like to wear Armani shirts, I wear Ferrari shirts. Some people like to wear Clarks shoes, I wear Ferrari shoes. Some people like to carry Braun Buffel messenger bags (and boy are they beautiful), I carry a Ferrari messenger bag. Some people boast about their MontBlanc pens, I carry two Ferrari pens all the time. From mobile phone's wallpaper to it's USB cable, from towels to leather belts, from car baby seat to the clothes the baby in it wears, from desk management to drinking mug, watches, sunglasses, perfumes (ALL OF THEM), limited edition collectible hot wheels, headphones, you name it, chances are, I would have it's Ferrari counterpart. This makes buying birthday gifts for me a very easy task. But of course, if there is one thing that is missing, it's the Ferrari car itself because everyone knows this piece of exotic is really not affordable and I am miles and miles away from owning my very own Ferrari. You might call me materialistic in this sense, but I call myself "responsibly materialistic".
Anyway, with that said, it wasn't tough at all for me to decide what custom mod my desktop would have ended up with. Now, you might have seen some seriously crazy mods around with people cutting, twisting and turning materials into beautiful masterpieces. It's not like I did not have access to materials and tools or experts (Hi Irie! :P) who could have done this, but as you might have heard, the toughest things are sometimes the simplest things. Because this build was going to include Ferrari into it, the only way to make it unique was to include elements that only a Ferrari enthusiast would identify immediately.
I've planned this for a very long time and every single part of this desktop is self-funded. Because LaFerrari is my favorite Ferrari now, project "LaFerrari" officially kicked off in 2015. Any desktop enthusiast could agree that this hobby is not cheap so I took my sweet time in building this beast. I'm sure the first thing that you really want to know about, are the specs. I decided to go with the Intel Core i7-5820K Haswell-E 6-Cores, 12-Threads with basic clock of 3.3GHz TurboBoost-able up to 3.6GHz with 15MB cache. This raw power is as raw as you could get from the LaFerrari's power plant.
The 5820K had to be married to it's best counterpart. Because we are running an LGA2011 socket CPU, the best motherboard for this would be the ASUS Rampage 5 Extreme that would provide all the tools needed to overclock this beast beyond it's limits. If you study the LaFerrari carefully, the engine's capacity is insane, but the way Ferrari has integrated it's aerodynamics allows it to churn out power beyond imagination. This is how the Rampage 5 Extreme complements the CPU to bring out the best of it. To make sure the CPU instructions are carefully and efficiently delivered, I added the Avexir Blitz 8 x 4GB DDR4 = 32GB RAMs particularly for it's "bling-bling".
Of course, the most important component in the project LaFerrari (like most other desktop projects), would be the GPU. I picked the Asus GTX Titan X for it's 12GB GDDR5 VRAM with 384-bit interface yumminess. The Titan X needs no introduction if you are a geek. The name Titan basically defines "craziness" flagship in the world of nVidia GPU lovers. So, naturally, it would be downright insanity if we SLI the Titan X – which is what I did. But I have my own reasons. You see, when you do an SLI, you don't really multiple the VRAMs fo the GPU. That's because your GPUs are actually "mirroring" each other in what we shall call "Alternate Frame Rendering". One GPU renders the first frame, while the other renders the next. But you have the SAME total dedicated VRAM for the system.
Okay, then why Titan X, you ask?
The LaFerrari has a V-12 engine which means it has 12 pistons aligned in a V-shape that work alternately to churn out it's power to it's power-train. Sound's familiar? Now, if only we were able to push the i7 5820K CPU to 6.3GHz, that would match the LaFerrari's 6.3L powerplant but for such capabilities, we are looking at Liquid Nitrogen cooling territory. I haven't pushed this CPU yet, partly because the 5820K is supposed to be replaced with the i7 5960X (when the funds permits, that is). The 5820K is a 28-lane CPU which means it can support a maximum of 28 PCI Express Lanes but the 5960X is a 40-lane CPU so it's capable of satisfying up to 40 PCI Express Lanes. Since we are using a Titan X 2-way SLI on a Rampage 5 Extreme motherboard, this allows us to use BOTH GPUs at 16X each that equals to 32X – which is more than 28X and lesser than 40X. Until then, we shall clock down the second GPU to 8X instead. Like I said, this is an expensive hobby :)
Of course these specs are not going to be useful if our disk I/O isn't quick enough to spin our wheels. I picked three units of the 250GB Samsung 850 Evo SSD drive and one unit of Western Digital Black 2TB 7200rpm with 64MB Cache for backups. The first SSD is mounting our OS, while the other two SSDs will be handling our game data. The WD Black is our boot storage for luggage, if you know what I mean.
So after removing all bottlenecks (other than the CPU which will do just fine for now), the display had to be quick enough to deliver the renders. For this, the obvious choice was the Asus ROG Swift PG278Q for it's G-Sync capabilities, 144Hz refresh rate and 1ms response time. Gaming on this beast would definitely be a bliss already and we don't even have to overclock it to enjoy the best games at their highest resolutions. As for the powere, I added the Cooler Master V1000 Power Supply Unit which should be enough even for the future upgrade (yep, there's more to this still). The V1000 has a fully modular cable design that incorporates a single 1000W +12V output and delivers up to 83A current. More importantly, it's 80 PLUS Gold certified delivering efficiencies up to 93% @ 50% load and the price is perfect!
With so much raw power, you need plenty of cooling to soothe down this monster. You would have thought that I might have used custom Liquid Cooling loops for this, but I didn't. This rig will move around a lot, and custom Liquid Cooling is definitely not going to be practical. Besides, for now, the only thing that I see that needs liquid cooling is the CPU. So I opted for the Cooler Master Nepton 240M AiO liquid cooler for the CPU. To make it even more effective, I added two extra fans to give it the push + pull wind flow at the radiator. For the rest of the components, they shall enjoy the wind flow from Cooler Master Jetflo fans with two intakes and three exhausts (including the radiator's fans that doubles as the secondary function – or hybrid your might want to call it). Speaking of which, the LaFerrari uses a hybrid (electric motor + conventional) drive train. They are NOT interested fuel saving or forest protection. The electric motor delivers quicker response while the conventional engine completes it.
To fit in all of this, I needed one case that is modular enough to shift things around, yet able to maintain it's aesthetics and allow me to deliver the simple mods. I opted for the Cooler Master Mastercase 5 PRO. This is where things get a lot more interesting. The first thing that we did was to strip out every single component of the Mastercase 5 PRO and sand it down to remove the matte black coating of the case. The main idea is to add a huge Cavallino Rampante on the side panel and it cannot be just a sticker. So we give it a first layer of Nero Mica (black) color that will become the base of the Cavallino Rampante. Then we carefully add a vector cut stencil of the Cavallino Rampante which is followed by Ferrari's signature Rosso Corsa (red). Then, we add some bursh finishing of white to detail out the Cavallino Rampante silhouette. At the top of this, we give a hard solid clear coat so our paint job will last for years.
You may be thinking that this is just another paint job, but the amount of details and the tools that were used are not typical. For starters, this is definitely not an aerosol spray can job. With the help of Poon Auto workshop, the paint was mixed using PPG's strict color codes mixing Nexa Autocolor 2K paint, finished with Nexa Autocolor Premium High Solid Clearcoat to get the real Ferrari finishing. The paint job itself was done using a special spray gun – Sata JET RP 4000 that was purchased from Germany. The whole job was done in a full sized baking oven spray booth. At the top of the grille, because it's a PRO Mastercase 5, we did something that we call the "Yonex" effect by adding another Cavallino Rampante to it. And I won't lie to you, this part was repeated a few times to achieve it's perfection :P
Next we added red, white and green extenders to signify Italia flag. Thanks to Iren Modz from Mod'n'Go for the wonderful piece of PSU shroud with LED backlit that projects the LaFerrari insignia next to the glass Cavallino Rampante mixed with carbon fiber touch. Mod'n'Go also assisted in re-framing our MasterCase 5 PRO's motherboard base by cutting it out to enable better EATX compatibility. And to add a little more fluff, what could be better than the ASUS ROG Front Base Dual-Bay Gaming Panel to get a little tachometer? Additionally, some little Cavallino Rampante are donned around the case to give it a premium feeling.
Special Thanks to: 
My parents, siblings, wife and daughter who have been very patient with me while delivering this project
Joel Poon and Mr. Poon himself from Poon Auto workshop for the space, gears and paint excellence.
Iren Modz and the whole Mod'n'Go team for the PSU cover and the transparent lid along with case modding.
Juan Chong from Cooler Master Malaysia for the on-going spirit boosting.
ASUS Malaysia for never-ending encouragement and endless support.
Anyone else who I missed out. I can guarantee, I could have NEVER done this alone!
And that, my friends, is the journal of my very own LaFerrari. It has been an insanely fun journey building a machine in the spirit of something that I desire so much, it's worth looking at EVERYDAY! Now, for the eye candy as promised. Click any of these images for their larger versions.
A little Modelling Wouldn't Harm~
HUGE KUDOS to Iren Modz for the transparent cover and the LaFerrari PSU cover! Love you baby!