AMD Ryzen Stuttering Has Bugfix Available Now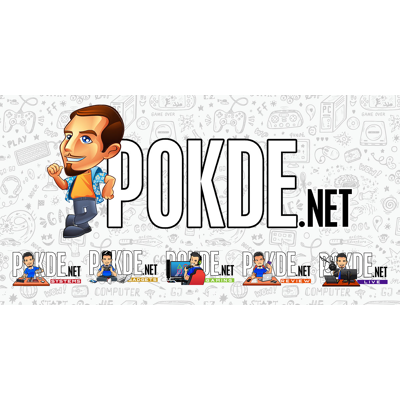 AMD AM4 Motherboards Received Microcode Update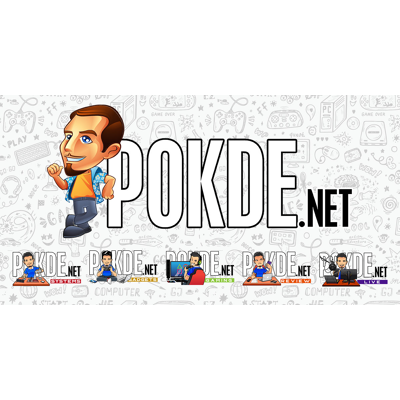 AMD's new AGESA 1207 microcode has worked its way onto the large majority of AM4 motherboards, both old and new. This update fixes the renowned fTPM stuttering bug and enables full Ryzen 5000 series CPU compatibility to all previous generation AM4 motherboards, including the 300 and 400 series.
The microcode bug AGESA 1207 fixes first came to be when  AMD revealed in March that it has discovered a serious stuttering issue on Ryzen computers that was primarily due to the Trusted Platform Module. The problem would cause Ryzen computers to stutter or freeze for a short period of time. The situation is aggravated by the fact that TPM support is necessary for Windows 11.
On another note, the early USB difficulties that affected Ryzen systems have been resolved following the release of the AGESA 1.2.0.2 microcode patch earlier this year. If your board did not come with a 1.2.0.2 patch or others like 1.2.0.5 and 1.2.0.6b, AGESA 1.2.0.7 does.
So be sure to update your BIOS to the latest AMD microcode, even if you do not intend to upgrade to a Ryzen 5000 CPU as it may be worth the effort to eliminate these long-term difficulties.
Precautions When Updating To BETA BIOS Revisions AGESA 1.2.0.7 Packing
There are some extra considerations to take if you plan on upgrading to AGESA 1.2.0.7 on an older 300 series or 400 series motherboard.
Many of the older motherboards receiving the latest AGESA version are acquiring it in the form of beta BIOS updates. However, unlike official BIOS revisions, these beta BIOS are only partially tested. This results in extra issues when installing a beta BIOS.
Below is an overview of the present state of AGESA 1207 and how motherboard manufacturers are dealing with it.
ASROCK
ASRock is currently the most uncertain motherboard manufacturer in terms of new AGESA 1207 updates. Boards that you would never expect to get official BIOS updates to have it, while boards that you would expect to have it officially either don't or have it in a beta BIOS.
However, most of ASRock's motherboards, from the entry-level A320M to the top-of-the-line X570S, include AGESA 1207, whether in beta or non-beta version.
The B350 follows a similar pattern, but there is more variation in terms of beta and official BIOS upgrades depending on the model. Only one B350 model is completely lacking 1207.
The B350 follows a similar trend, but there is more variance based on the model in terms of beta and official BIOS upgrades. Only one B350 model, 1207 is completely absent.
Unfortunately, B450 support is limited at the moment. Only a few motherboards are currently receiving AGESA 1207 in beta BIOS format. It is worse with the X470, as no ASRock models are currently receiving AGESA 1207.
In comparison to A320 boards, A520 boards currently offer less support for 1207. With 1207 only being available in beta bios format for little more than half of ASRock's models. Except for one model, all B550 motherboards feature the 1207 upgrade in beta form only.
Most X570 boards support AGESA 1207, but only in beta BIOS format, as with the B550, and some do not support it at all. The Riptide, ASRock's sole X570S motherboard, does, however, include AGESA 1207.
Asus
Asus has made it quite simple to see which 500 series boards have already received the new AGESA 1207 version, with comprehensive motherboard support detailed here on Reddit.
Most of the A320 and B350 dos support AGESA 1207 version. However, all of the flagship ROG boards lack AGESA 1207 compatibility, with some offering merely a beta bios upgrade to the previous 1.2.0.6b microcode version. Meanwhile, the mid-range and entry-level X370 boards all receive certified 1207 bios updates.
B450 support is sufficient but not exceptional, with only half of Asus' B450 lineup sporting the 1207 bios update. The X470 boards exhibit the same weird behavior as the X370 boards, with all lower-end and mid-range variants receiving the 1207 update but not the flagship ROG model.
MSI, Gigabyte, Biostar, and EVGA
MSI is one of the strongest manufacturers of AGESA 1207, with practically all of its motherboards supporting the new microcode in either official or beta bios forms such as the A320, B350, 400 series, and the 500 series.
All Gigabyte motherboards in the 300, 400, and 500 series have received the upgrade as official BIOS updates, with no beta BIOS variations available. Only the A520 board is missing the update.
Biostar 300, 400, and 500 series AM4 motherboards are receiving the AGESA 1207 update officially. The only disadvantage of Biostar is it lacks B350 support, with only half of its models supporting the recent 1207 upgrade.
EVGA currently only offers two AM4 motherboards, the X570 Dark and the FTW, however, both support AGESA 1207.
Pokdepinion: To those who own the listed AMD motherboards, be sure to check before updating it and double-check before patching it!