AMD Zen 3 will not work with B450 and older chipsets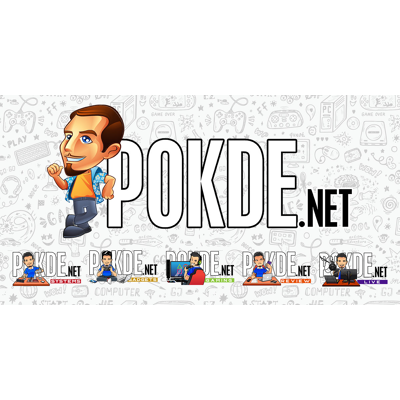 AMD might have promised that they will continue support for the AM4 into 2020, but they did not promise that all their AM4 boards will work with the full range of AM4 processors. We saw a bit of that happening when the AMD X570 boards dropped support for the 1st Gen Ryzen processors, but this time it seems a bit more severe: The upcoming 4th Gen AMD Ryzen 4000 series processors based on Zen 3 will apparently be only be supported on the AMD X570 and B550 chipsets officially.
This might come as a bummer for enthusiasts who got onto the AMD hypetrain a little late, and got an AMD X470 and AMD B450 motherboard in the hopes of upgrading to the next-gen Zen 3 processors. Motherboard manufacturers might just be able to offer support for the Zen 3 processors via BIOS updates, although AMD has revealed that they aren't looking into adding support for the Zen 3 processors with the older boards.
AMD's decision to not support the Ryzen 4000 series processors on older AM4 motherboards might be due to the size of the ROM for the BIOS, as the more CPUs you want to support, the larger it has to be. MSI actually had to re-release their B450 Tomahawk as the B450 Tomahawk MAX, with the older variant dropping support for older CPUs to accommodate the newer Ryzen 3000 series processors.
With that said, the launch of the AMD B550 offers an affordable upgrade path for gamers who want to use it with the Ryzen 4000 series processors. It offers support for PCIe 4.0, similar to what ASUS managed to offer on their older boards, i.e. only for the GPU and first M.2 SSD slot. However since the AMD B550 boards is built to support the higher requirements of PCIe 4.0 signaling, you can also use dual-GPU configurations with two GPUs running over PCIe 4.0 x8 on AMD B550 boards.
The AMD B550 chipset itself still doesn't offer PCIe 4.0 lanes though.  Instead, it communicates with the processor over a PCIe 3.0 x4 bus and spits out an additional six PCIe 3.0 lanes, an upgrade over the PCIe 2.0 lanes that the AMD B450 was capable of. It also gets added native support for USB 3.1 (10 Gbps).
Support for the AM4 processors on AMD B550 boards are quite curious too, as it will drop support for anything older than the current Ryzen 3000 Zen 2 processors. It will even drop support for the Ryzen 3000 APUs, which necessitates the new labeling you see above. AMD boasts of over 60 third-party motherboard designs, with prices to start from $100 (~RM432). You can expect to see AMD B550 boards available starting 16th June.
Pokdepinion: I somewhat expected AMD to go down Intel's route when they are the market leader… But I honestly didn't expect it to be this soon.