Review
ROG Throne Gaming Headset with Qi-Charging Review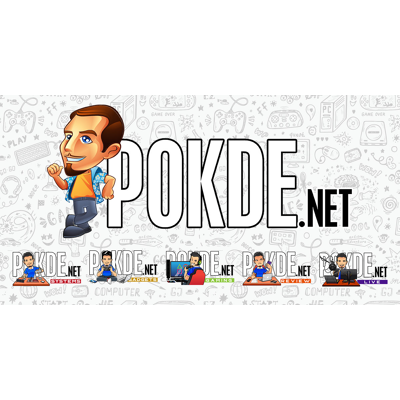 Overview
The ROG Throne is a headset stand with RGB and DAC built-in to complete your gaming PC setup.
RM369 (without Qi-charging)
RM499 (with Qi-charging)
Positives
+ RGB with Aura Sync
+ Built-in ESS DAC for digital to analog audio conversion
+ Solid build with clean finish
+ Rubber slit at the top keeps the headset from moving
Negatives
- No Type-C connector for Type-C headsets
- The base could be bigger for larger charging devices
- Could have better cable management brackets
As underrated as they may seem, headset stands actually make a very important hardware in PC setups. Headsets are the hardest to manage since they usually have long wires and sometimes controllers that can be messy to have around. For years, I have been on the lookout for a headset stand that completes my gaming setup. We even reviewed a simple one a couple of years ago if all you need is just to have a basic stand. However, today, what we have here is a lot more than just a headset stand. It's the ROG Throne Qi Gaming Headset Stand and what you are about to see, might just blow your minds. ASUS has two of these variants, one with Qi charging and the other one without it. This one is the higher spec model with Qi-charging built in.
Unboxing the ROG Throne Qi Gaming Headset
The box is pretty beautifully crafted, typical of ROG branding. It's tall and you wouldn't miss it on shelves but that's because it has to fit the whole ROG Throne in it. The unit is fully assembled and there are no parts that are separated for any assembly which keeps the build robust.
Unpacking it unveils the ROG Throne itself, a USB Type-B to Type-A cable which is pretty rare cable in 2019, a Quick Start Guide, a 33W adapter with 19V 1.75A rating, and a two-pins to UK three-pins converter. These are all the accessories that you would need to get started with.
Appearance
The whole unit is mainly made of toughened plastic materials that ensures it is capable of holding even the heaviest headsets. Sitting at 190mm from the ground, I believe pretty much any gaming headsets will sit perfectly on the Throne without any parts of the headset touching the base.
Speaking of the base, the silhouetted ROG logo graces the base with two tones grading giving it a very exquisite look. Underneath this, lies the Wireless Qi-charging capabilities, together with an ESS 9118 DAC and amplifier to boost your audio experience. Interesting!
On the front side of the base, there is an LED indicator for charging statuses and right across on the other side is a 3.5mm jack where you can plug in your headset directly instead of routing it to the back of your gaming PC.
On the left side, you will be presented with two USB 3.1 Type-A ports so you can plug in your other peripherals directly to it for even better cable management. Yep, it supports storage devices too so feel free to plug your pendrive or external hard drive if you must and you can access the storage on your PC for convenient file transfers.
At the back of the base, you would find the power socket where you would plug the adapter and to the right is the Type-B USB connector that would connect to your PC. More on these later.
Around the base, at the bottom, you would see a transparent strip. This is where the RGB effects will be shown.
The neck of the headset stand is definitely one to fall for. It spots a transparent plastic with a diagonal cut at the top. The ROG emblem is etched towards the top of this transparent plastic. RGB lighting runs from the base into this transparent plastic, giving a very beautiful silhouette of RGB lighting around it and to the ROG emblem. I have to admit, the ROG Throne is simply beautiful!
The top of the throne is a V-shaped optimized arc design. The design ensures it fits any neckband size and ASUS has incorporated an anti-slip rubber that dons the Republic of Gamers emblem so your headset sits in place perfectly.
Specifications
Connector
USB
Supported Platforms
PC & MAC
Cable Length
2m
Dimensions
138 x 120 x 190 mm (WxDxH)
Weight
380g
Power Adapter
100-240V, 19V 1.75A (33W)
Connectivity
2 x USB 3.1 Gen1 Type-A
1 x 3.5mm audio combo jack
1 x Micro-B connector
Qi-wireless charging
User Experience
I couldn't stress more, the ROG Throne is really a beautiful piece of accessory that definitely completes your gaming PC setup. The stand itself is functional and perfect for every gaming headset size that you could toss at it. If you refer to above image, I have put the GALAX Xanova Juturna-U gaming headset for reference. There is still about 8cm clearance at the bottom that gives way to put your Qi-wireless charging peripheral or smartphone.
Speaking of the Qi-wireless charging, it delivers slightly over if not around 1A which is normal wireless charging speeds. It would have been awesome to have fast wireless charging, but I'm guessing the heat build-up would affect the PCB inside, especially since it has a built-in DAC inside. I managed to get about 1.3A max charging with an average of about 850mA which is not bad really.
Weirdly enough, Samsung Note 10 Plus detects this as Wireless Fast Charging, but I trust metrics instead.
So, about the adapter and USB cable. Basically, the USB cable routes the RGB controls to the headset, while also powering the ESS DAC audio amplifier. You could use these without having to plug in the power adapter. The power adapter delivers power for the Qi-charging mainly so if you do not have it plugged in, the Qi-charging will not work. The LED indicator in front has four identifications:
Steady Red – The Qi-charging is on standby
Blinking Red – The Qi-charging has error (requires you to remove and place the device again)
Blinking Blue – The device is charging
Steady Blue – The device is fully charged
The only problem I have with the Qi-wireless charging feature is that the base of the Throne is a bit too small. I have to place my Samsung Note 10 Plus in a horizontal position to get it charging as the Qi-charging module would not come into contact if I put it vertically. Even charging a wireless mouse requires it to be placed horizontally, which to me, is rather not natural position. It's not really a deal breaker, but I'd appreciate a larger base if Qi-charging is present.
Another bummer that the Throne has is that it doesn't have USB Type-C port considering ROG's latest headsets are slowly moving towards Type-C connectors. Sure, you could use Type-A to Type-C connector, but look, it's 2019 now and it's about time Type-C starts becoming a standard USB port. Again, not a deal breaker for me and leaves room for improvement for their next product iteration. But hey, the audio department is not bad at all. The Throne comes iwth a built-in ESS 9118 DAC chip that really elevates your audio experience. ASUS also claims that it has Hyper Grounding and audio signal diversion technology that unlocks the full potential of the ESS DAC by processing audio and lighting signals individually, so you can enjoy detailed, dynamic and immersive audio with the media that you're playing.
To me? I'm glad it has support for the ROG Armoury. You can tweak the settings to get the best balance of audio that you desire.
Now let's talk about the RGB. Which is probably the best feature of the ROG Throne. It supports Aura Sync so you can actually sync your ROG Throne's lighting with the rest of your gaming setup. Just plug in the ROG Throne and it will appear in Aura Sync right away.
But of course, you can see that I have isolated my headset from the rest of my RGB hardware, for one reason. I just love the rainbow effect on the ROG Throne and the rest of my PC uses red lighting scheme. Just look at this beauty!
Now, one thing that I would like to bring forward to your attention is this. If you are using the ROG Throne, it's possible that sometimes after Windows Updates, your PC might not boot up. Also happens randomly when there is a chipset driver update. If this happens to you, just unplug the USB from your PC and then try rebooting. This is not an ROG Throne exclusive problem though, as we had these encounter with other RGB headset stands too.
Conclusion
The ROG Throne is definitely one awesome piece of headset that you can get for your gaming PC Setup. It's light, it's functional, it's beautiful. The RGB is definitely one reason on its own to get this. The DAC elevates your audio experience. The build is solid. If you ask me, the price is actually spot on too for RM499 (with Qi-charging) and RM369 (without Qi-charging) What more could you really ask for? This one is definitely worth a Gold Pokdeward, hands down.