Streamlabs Caught Plagiarizing Another Streaming Software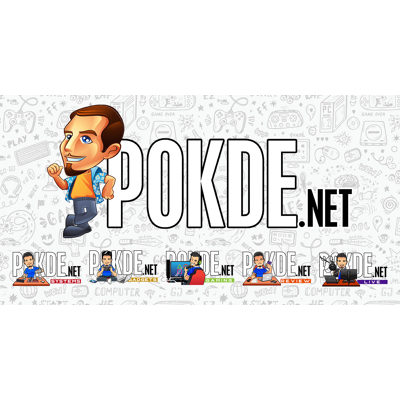 The team at @streamlabs should be ashamed. Not satisfied enough to ride @OBSProject's hard work. Now to copy ours down to the layout and every word on our marketing site and our UX in this product. https://t.co/Lot2KPh72y

— STU 🎮🎥🎙 (@StuV2) November 16, 2021
If you thought Streamlab OBS and OBS Studio share similarities in the name of the software due to some partnership or agreement, no one would blame you. Unfortunately, that's not the case and worse yet, they were also caught plagiarizing another streaming software as well. Here's what went down.
Streamlabs OBS, OBS Studio, and Lightstream Drama
The official Lightstream Twitter account recently posted a meme-like picture and capture, essentially poking fun at Streamlabs for plagiarizing nearly the entire webpage. Looking at it side-by-side, it looks near-identical, which certainly raises some eyebrows online.
This was then followed up with the CEO of Lightstream, Stu Grubbs, adding more to the story by stating that "The team at @streamlabs should be ashamed. Not satisfied enough to ride @OBSProject's hard work. Now to copy ours down to the layout and every word on our marketing site and our UX in this product."
Near the launch of SLOBS, @streamlabs reached out to us about using the OBS name. We kindly asked them not to. They did so anyway and followed up by filing a trademark

We've tried to sort this out in private and they have been uncooperative at every turnhttps://t.co/r1eXr3VxcJ

— OBS (@OBSProject) November 17, 2021
You might be confused as to why OBS Project is being dragged into this mess but there's a good reason behind it. The official OBS Project Twitter account retweeted Stu's tweet on the matter and shed some light on the matter. According to them, Streamlabs reached out to them about using the OBS them, which they were told not to, but they still did so anyway.
This may sound like a small matter but they emphasized that it caused confusion for a lot of people. Apparently, they had trouble with companies who were under the impression that both Streamlabs OBS and OBS Studio are the same thing. To make matter worse, OBS Project has tried to resolve this matter in private but they claimed that Streamlabs have been "uncooperative at every turn".
— Streamlabs (@streamlabs) November 17, 2021
Unsurprisingly, this issue caused a rather huge backlash towards Streamlabs and their practices. They have responded to the matter by simply stating that they will be removing the OBS name, emphasized on the open source nature of their software, and that they will take responsibility for the matter. As for how they plan on doing so apart from the name removal, that is still unknown for now.
It's interesting to see that they used the usual apology message that many businesses usually do when they are called out for doing something wrong, the stereotypical text on a black background approach that only somewhat touched on the issue but also vague enough that it could mean a lot of things.
Whether you decide to continue using their software or opt for an alternative, that is up to you. We do not intend to incite any hatred towards any companies. If there are more updates on the issue, we will report it here so stay tuned.
Pokdepinion: Not gonna lie, this left quite a bad taste in my mouth. Admittedly, I did stop using their software and moved completely to OBS Studio, but that's only because I found it to be more efficient and less of a resource hog. It's certainly convenient with all the built-in tools but no point in having them if I'm not gonna make use of most of them anyway.