dbrand Has Surprisingly The Most Human Take on the Linus Tech Tips Controversy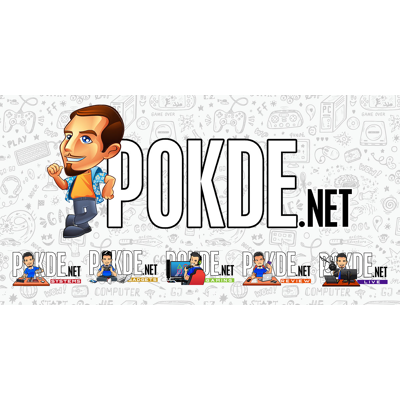 After the whirlwind of controversy surrounding Linus Tech Tips / Linus Media Group, dbrand has provided their take of it, and it's surprisingly very relatable. Let's dive right into it.
dbrand Giving More Context and Sharing Their Take on the Linus Tech Tips Controversy
We hope that LMG can use this inflection point to enact positive change. We'll be watching and waiting like everyone else. Thanks for reading and go f*** yourself.

— dbrand (@dbrand) August 19, 2023
I'm sure we've all heard all about the issue surrounding Linus Tech Tips / Linus Media Group which led to them going on a self-imposed radio silence for a week. Even our team is waiting for the results of their investigations before we talk more in-depth about it but when dbrand spoke up about it on X (formerly Twitter), we wanted to shed some light on it.
Many people took issues with the response video, particularly about plugging a sponsor and the occasional joke making it sound like they're not taking the issues seriously. dbrand mentioned that they didn't formally offer to sponsor that specific apology video. Instead, they were reaching out to Colton out of concern to ask how the team is doing as they've had a working relationship with them which spans over a decade.
At the time, Colton mentioned about working on a response video, which is the apology video most of us who care about it should have seen by now, and it's said to be free of any sponsors. As dbrand has sponsored a high number of their videos and given the reach out, they believe it's a "fair assumption" that they would try, which is why they are fine with the joke towards the end of the video. This all happened prior to the sexual harassment allegations (among others) by a former employee. Clearly, they're trying to establish some level of transparency with the audience if things ever go haywire again.
dbrand emphasized that it's not their place to talk about those matters, and they believe the company's new CEO, Terren Tong, is already taking the matter seriously, as he should given the position of leadership. As such, they are waiting for the results of the internal investigation just like everyone else, and once they've resumed uploading again, people will likely see some sponsor spots involving the Toronto-based smartphone accessories brand again as they were executed prior to this whole mess happening.
After all was said and done, they did empathize with the masses, stating that if people wanted to "see Linus stick his hands into a box filled with broken glass", they are already a step ahead and provided a picture of a box containing shards of broken glass. While we doubt they meant it literally, it's good to see that they acknowledged how a good chunk of the masses are unhappy about the whole situation. They then hoped that Linus Tech Tips / Linus Media Group can change for the better. This was then proceeded by them changing back to their natural social media tone by telling us to go f ourselves. What a champion.
Pokdepinion: Usually in this type of case, you'd tend to hear statements from companies sounding like robots trying to be as peaceful as possible. It's a breath of fresh air to hear dbrand talk so candidly about it on social media while still understanding where the audience is coming from. For a company that frequently roasts consumers online, it's arguably the most human take we've seen so far out of the whole controversy. What do you think?