#Pokdepicks Best Gaming Laptops Of 2018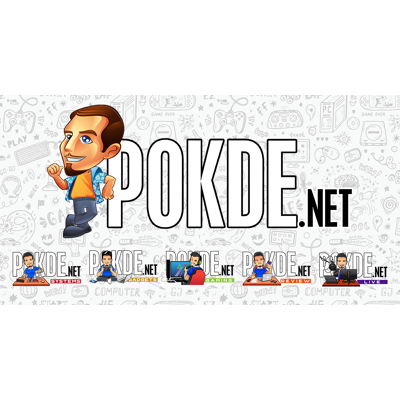 It has been quite a year in the gaming laptop scene, with a number of devices entered the market in 2018. Have a look of what we think that are the best gaming machines of the year. Do note that the list is in no particular order.
ASUS TUF FX505
We personally feel that the ASUS TUF FX505 is one of the best gaming laptops of 2018. Sure, it is not the most powerful gear in the market right now, but hey, it packs almost everything that you'd need essentially. Packed with Core i7-8750H that's mated with a GTX 1060 6GB, that is more than enough to play your mainstream games.
Additionally, the 144Hz refresh rate offering is certainly welcomed. The laptop does indeed give an aggressive look and who can forget about that time when the folks at ASUS showed a live demo of how durable the laptop is by jumping on it? I doubt many laptops could survive that amount of pressure. Easily put, the FX505 performs as well as providing durability.
MSI GS65 Stealth Thin 8RF
Another gaming laptop that deserves the award is MSI's GS65 Stealth Thin 8RF. Just by looking at it, you could just tell that MSI means business with the GS65. Offering a sleek and thin looks, it cetainly gives you a premium feeling. Aside from that, it doesn't just gives you that. It also packs a punch with an Intel Core i7-8750H, NVIDIA GTX 1070 Max-Q graphics, as well as 16GB DDR4 RAM.
Battery life of the laptop is top notch and it comes with a super Dynaudio sound system. We've rated it highly here at Pokde.net (you can check out our review here just in case you've missed it) and it is not a surprise to why. I dare say that the laptop is even more powerful than my very own personal PC.
Acer Predator Helios 500
A huge laptop with poor battery life isn't a dealbreaker? Well, here's the thing. When you're looking at a laptop like the Acer Predator Helios 500 (powered by an Intel Core i9-8950HK nonetheless), you're prioritizing performance over everything else. The review unit we had also included a GTX 1070 8GB, 32GBs of DDR4 RAM, 512GBs of blazing fast NVMe SSD, and a 1TB HDD for good measure. You'd certainly enjoy that much power when gaming on the 17.3-inch Full HD IPS 144Hz G-Sync display.
As such, having a huge laptop or with subpar battery life wouldn't matter to you because otherwise, you wouldn't be looking for a laptop like this and instead opt for the more portable, efficient ultrabooks. If you're considering this then chances that you want a desktop-like performance that you can bring around. Just keep in mind that it will set you back about RM13,499.
ASUS ROG Strix GL503VS SCAR Edition
Like the FX505, the ASUS ROG Strix GL503VS SCAR Edition is surprisingly portable for a gaming laptop of its calibre. Powered by the Intel Core i7-7700HQ, GeForce GTX 1070 8GB, 16GBs of DDR4 RAM, 256GB PCIe 3.0 x4 NVMe SSD, and 1TB HDD for additional storage. For all the firepower its packing, it still manages to run at very acceptable temperatures.
Add that together with the fact that it comes with a 15.6-inch Full HD IPS-level 144Hz display with G-Sync capabilities and it's surely something plenty of gamers can enjoy. Just keep in mind that its asking price is RM9,299 but there is a more affordable variant that utilizes GTX 1060 and a 120Hz display instead.