Sony Set To Launch Two New Premium Walkman's To Malaysia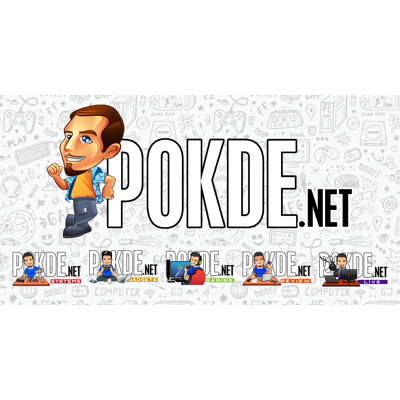 Sony has today launched two brand new premium music players in the form of the Sony NW-WM1ZM2 and Sony NW-WM1AM2, offering High-Resolution Audio listening.
Sony NW-WM1ZM2 & Sony NW-WM1AM2 coming soon
The company has said that the NW-WM1ZM2 has been fine-tuned from years of audio mastery and crafted from the very best materials. While it's brother, the WM1AM2 comes with a richer, smoother, and more expansive sound field compared to its predecessor, according to Sony themselves.
Both walkmans let you download and stream music thanks to its Wi-Fi compatibility. In terms of design, the NW-WM1AM2 uses an aluminum alloy frame that's resistive to electrical noise and other interference creating a stable high-quality sound.
As for the NW-WM1ZM2, it has a 99.99% purity (4N) Gold-plated Oxygen-Free Copper (OFC) Chassis which is supposed to give a stronger digital ground and higher rigidity, enabling clear, expansive sound.
There's a dual clock and fine sound register placed within each Walkman and for the very first time, they have begun using a reflow solder containing gold, which significantly enhances sound localisation and wider sound space.
They both integrate a DSD Remastering Engine where PCM (Pulse Code Modulation) audio is resampled into an 11.2MHz DSD (Direct Stream Digital), which in turn offers you more ways to enjoy your music.
Aside from that, they are Wi-Fi compatible and runs on Android 11. You can also connect to a PC to download tracks and playlists from your own personal collections. The screen is 5-inches and it comes with a new touchscreen that's been upgraded to HD. They claim that both of them can last up to 40 hours of non-stop 96kHz FLAC High-Resolution Audio playback. A USB Type-C port is on hand as well.
The NW-WM1ZM2 comes with 256GB integrated storage and a microSD slot while the NW-WM1AM2 offers 128GB internal storage as well as a microSD slot. If you are interested in getting it, they will arrive starting from April 2022 while pre-orders will begin on the 17th of March 2022.
Unfortunately, they didn't reveal the retail price for both devices. We should learn more as we head nearer to its launch. Till then, stay tuned to Pokde.net. for more on the latest tech and gaming news plus reviews.
Pokdepinion: Not going to lie, they look pretty cool to have. That being said, I'm pretty sure that they're going to be not too kind on the wallet. Would you get one for yourself?