Review
HP Elite x2 1012 G1 review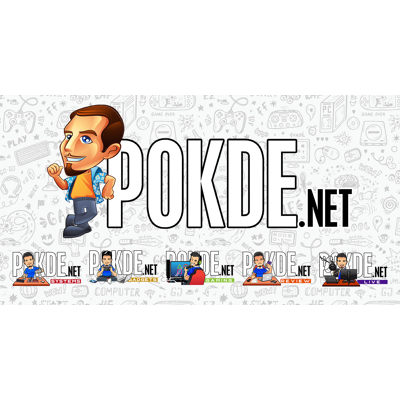 Positives
+ Aluminium chassis is sturdy and feels premium; glass strip at the back is refreshing
+ Biometric fingerprint scanner works great and makes logging in a bit easier
+ Kickstand is sturdy but lack of grip may allow it to slide when used on certain surfaces
+ Keyboard cover features aluminium backing, very sturdy to type on
+ Keyboard is backlit!
+ USB Type-C charger supports 45W and 10W outputs; only carry one charger when going on trips
+ Included Wacom stylus supports 2048 levels of sensitivity, one of the highest among tablet styli
+ Intel Core m5 6Y54 offers enough punch for most work-related tasks
+ USB Type-C port also supports Thunderbolt 3; possible to use with upcoming external GPU docks
+ Display quality is great, but scaling issues may cause text to look blurry at times
Negatives
- Bezels around the screen are quite thick
- Better cooling of the CPU is desirable
- Battery life is not as long as expected, despite the low TDP
- USB Type-C charger further limits connectivity options when it is used while charging
- Audio output is subpar
- Pricey
Remember when I reviewed the Acer Switch Alpha 12? I was interested in the 2-in-1 convertibles that manufacturers are seemingly rushing to design. Well I really enjoyed using the Acer Switch Alpha 12, but perhaps a certain group of people would prefer something more business-like. Today I have the HP Elite x2 1012 G1 with me, and it is about as business-like as they go.
Unboxing
We will get right down to the package contents, as HP didn't really care to design a great looking packaging for the HP Elite x2. That is really quite understandable considering that most corporate users will not give two hoots about the packaging anyway. It does its job with lots of padding to protect it against rough handling while being shipped, and that's it.

So here's all there is the package. The first thing I noticed was that HP decided to include a recovery DVD with a device that doesn't have an optical disk drive. Weird.
Appearance
The HP Elite x2 looks pretty much like any other tablet on the market, with a sheet of glass — Corning Gorilla Glass 4 here — covering the touch-sensitive display. Bezels on this tablet are quite huge, making for quite a big tablet. The HP Elite x2 is also supposed to be one of the more easily serviceable tablets out there, to better suit enterprise deployments which will most probably use the device for a very long time. The screen is supposedly easy to remove and replace in the event of it being damaged, but I do not dare to pry it open, so we will have to take HP's word for that.
Over on the back, the sandblasted silver aluminium finish is classic, and looks great. The chromed HP logo in the middle offers a little bit of added flair to the otherwise no-nonsense look. A black strip of glass covering the camera area and what I believe should be the WiFi and Bluetooth antennae of the HP Elite x2 further improves the look. Surprisingly the camera here features a flash. Not sure who would use it as a camera though. Over on the right side we see the biometric fingerprint reader which is needed by enterprise users, or casuals like me who just want to login to Windows faster.
The left side is home to the power button and also the volume rocker. The Kensington lock port is also here, with a blank space above it that seems to be a door to something. The kickstand's hinge's end is also nicely capped.
On the right we have the audio jack, the lone USB 3.0 port and the USB Type-C port. There is also a tray that fits a microSD card for storage expansion.
Enough about the tablet itself, let's talk about the included keyboard cover. The well-spaced island keys are actually backlit and are built onto the aluminium base, which was quite surprising to find. Little rubber nubs in the corners of the keyboard prevent the aluminium from scratching the display. Around the edges, the fabric that will act as a cover is visible.
Used as a cover, you get the full view of the greyish fabric. It feels great to the touch, but is not really that nice looking to me. It also feels as if it won't survive a wet table top, but I have touched it with wet hands and it seems to have taken that in stride.
The active stylus included with the HP Elite x2 is finished in a similar silver color with two buttons. The tablet and the keyboard doesn't have a dedicated silo to stow away the stylus, but two stick-on stylus loops that will hold the stylus wherever you want is provided. I have no idea why HP didn't just build the holder into the keyboard cover instead of giving the user stickers which will invariably fall off sooner or later and also risk bringing the pen along with it. You can also tie the stylus to the HP Elite x2 with a provided cord if you prefer that, but I have absolutely no interest in letting the stylus swing around when I carry it around.
The included charger is also quite interesting. It features a USB Type-C connector, which is great. But that's not the only thing great about it. This adapter is quite nifty as you can use it both for charging the HP Elite x2 and also for charging any USB Type-C device that needs 5V 2A of power, as it features several output powers that it will automatically choose from.
Specifications
CPU
Intel Core m5-6Y54 @ 1.1 GHz (up to 2.7 GHz TurboBoost)
RAM
8GB 1866 MHz LPDDR3 (dual channel)
GPU
Intel HD Graphics 515
Storage
256GB Sandisk X300 M.2 SATA3 SSD
Software
Microsoft Windows 10 Pro
HP Support Assistant
HP Recovery Manager
HP Client Security
Wacom Pen
Bang & Olufsen Audio Control Panel
Connectivity
Intel Tri-Band Wireless-AC 18260 802.11ac Wireless Network Adapter
Bluetooth 4.2
WiGig (802.11ad)
1 x USB 3.0
1 x USB 3.1 Type-C
microSDXC card reader
Display
12″ 3:2 IPS (1920×1280), multitouch display, directly bonded Corning Gorilla Glass 4
Audio
2 speakers by Bang & Olufsen
1 x 3.5mm combo audio port
Power
45W AC adapter, 4-cell 40WHr battery (non-removable)
Dimensions
300 (W) x 213.5 (D) x 13.45 (H) mm
Weight
0.82kg tablet only; 1.2kg with keyboard cover
Performance
An Intel Core m5 doesn't sound anything like a heavyweight, and we aren't looking at gaming performance here anyway. We will be testing the basic performance needed for work, and maybe slightly more than that, with our usual slew of benchmarks.
The HP Elite x2 is equipped with a M.2 SATA3 SSD, which upon closer inspection was identified as a 256GB Sandisk X300. Performance is as expected from a SATA3 drive. The HP Elite x2 does have PCIe storage options, but we did not get that variant, unfortunately.
CPU performance is surprisingly good actually, on par with the Intel Core i3 in the Acer Switch Alpha 12 I recently got my hands upon. This is really quite surprising actually given the TDP of the Core m5 CPU is HALF that of the Core i3's.
As the Intel HD Graphics 515 is clocked lower than the HD 520, it does have the slightly lower performance expected from the lesser clock speed.
Despite its low TDP CPU, the HP Elite x2 can actually get quite toasty. The CPU goes up to 90°C while running Intel Burn Test, while the strip of glass along the back does get very uncomfortably hot to touch. While running IBT, the CPU actually reduced its clock speeds from 2.4 GHz to around 1.6 GHz after a while, where it hovered for pretty much the remaining half of the burn test, despite HWiNFO not reporting any throttling. Nonetheless, this is really a worst case scenario, as few, if any, workloads will ever push your CPU this hard. And those workloads aren't the ones you will usually see being handled on a tablet like the HP Elite x2 anyway. During normal surfing and word processing, the tablet does get warm around the upper right corner, but I have experienced no performance issues from the CPU throttling whatsoever.
Even more surprising was I only managed to clock around 3 hours on the battery despite not doing anything particularly. I only did some surfing with Chrome and typing out an article on WordPad, and I only managed 3 hours before it hit 15%. The lower rated TDP and lower resolution should result in a longer battery life than the Acer Switch Alpha 12, but as we see here, that was not the case.
User Experience
The HP Elite x2 features a fingerprint reader, which means after configuring it, you can practically forget your password. The fingerprint scanner is one of those traditional ones which you have to swipe your finger over for it to register. I found it weird at first coming from fingerprint sensors that only needed me to put my finger on it, but after a while I got really used to it, and was very comfortable using it. It really comes into its own when you are using it as tablet. Using the Windows on-screen keyboard is a PITA and the fingerprint scanner here saves me from it.
The HP Elite x2 is actually a little lighter than the Acer Switch Alpha 12 (50 grams with covers on, 80 grams on the tablet only) I have reviewed despite it being MIL-STD 810G certified. MIL-STD 810G tests its durability in hot and cold as well as humid environments, resilience to thermal shock, drops, shocks, vibrations, dust, sand and even explosions, high altitudes and also whether it can survive being frozen. Needless to say, the HP Elite x2 is one tough cookie. The very flat surfaces on every edge makes the HP Elite x2 slightly uncomfortable to hold for long periods of time, but the MIL-STD 810G rating does makes me less worried about dropping it on a wooden floor.
Now that I am past contemplating to drop it on the floor, I used it. As a tablet, it features some very massive bezels, making it quite a bit bigger than necessary. Sure, a little bezel is necessary for grip, but not this much. Flipping out the kickstand, the HP Elite x2 is pretty stable on just about any surface, including my lap. The lack of grippy rubber strips on the kickstand does allow it to slide around if you start pushing on it when it is placed on smooth surfaces, but it is nothing too major. Also worth nothing that to open the kickstand, you can only slide your fingers into two little indents in the sides to pull on the kickstand. You cannot get a hold of the kickstand from the bottom. The kickstand's hinges feel very sturdy and can be opened all the way until the tablet is at a 30° angle from the surface. Since we are using it the kickstand, it's time to bring the keyboard cover into play.
Snapping it on is very easy, just bring the top edge of the keyboard cover near the bottom edge of the tablet, and the magnets will take care of the rest. It also closes securely over the tablet thanks to magnets that hold the cover in place. However simply because the inner surface of the keyboard cover is aluminium, there is actually a chance of accidentally touching something on the screen when the aluminium contacts the screen, as the tablet doesn't go to sleep immediately.
While keyboard covers may have come a long way in terms of key travel as well as tactile feel, they still usually sport the similar weakness of having less solid materials as their backing. Well not this one. You get a real aluminium surface which not only feels great to the touch, it also makes the keyboard feel extremely solid, just like you would get from a premium ultrabook. A magnetic strip along the top edge of the keyboard cover snaps to the lower edge of the display, giving you an ergonomic tilt.
And I did mention that it was backlit right? You get two brightness levels, and a very short 10 second on-time before it fades away if left untouched. While it may be somewhat annoying at times, it is absolutely understandable as this is designed to conserve as much power as possible for maximum battery life. If you want a tablet for versatility, but still need a proper laptop keyboard to do a lot of typing on, there really is no substitute.  HP actually offers two keyboard cover variants for the HP Elite x2. What we have here is what they call the Travel Keyboard, while there is an Advanced Keyboard that has a built-in SmartCard slot and NFC. I have no need for those features, but it is great that HP is ready for those who might require them.
The included stylus is from Wacom, and is customizable with the included Wacom Pen suite. The buttons can be configured to act as mouse buttons, among other things. It is an active stylus, which is pretty commonplace among these tablets. It uses a not-so-common AAAA and two 319 coin cell batteries, which HP claims will offer 7.5 months of battery life with an hour of non-stop usage everyday, but heavy users may find themselves needing new batteries sooner. The pen can register up to 2048 levels of pressure, which should allow for more natural strokes when drawing and writing. HP didn't pre-install any apps or software that will work with the stylus, so I downloaded Fresh Paint and it was really quite an enjoyable experience using the stylus on the HP Elite x2.
Connectivity options are limited to the 3.5mm combo audio jack, full-sized USB 3.0 port and a USB 3.1 Type-C port which supports Thunderbolt 3 and also doubles as its charging port. As the power adapter supports 10W output for smartphones as well, you can carry one less charger on your trips, but if you are planning on using the HP Elite x2 to connect to anything else, you will have to stop charging it first. This won't be a problem if you have docks which will expand the connectivity while also allowing you to charge the tablet though. Speaking of docks, the HP Elite x2 will most probably support graphics docks like the Razer Core and ASUS ROG XG Station 2 thanks to the Thunderbolt 3 support. The USB 3.0 Type-A port is a blessing, as the current standard for transferring files around physically is still via inexpensive USB drives, most of which still sport Type-A connectors. It is damn convenient to be able to plug any pendrive/external HDD/peripheral into the USB 3.0 port, something that a certain Apple product would have trouble without a dock. Here we have the microSD card tray ejected. The need for an ejector pin to access the microSD tray is probably because HP wanted to make it harder for spies to make away with your microSD card full of sensitive data.
The display feels quite outdated when we compare it to recent convertibles like the Surface Pro 4 and even the Acer Switch Alpha 12, both of which sport higher resolution displays than it. Without them side by side, it is quite rare to notice the difference, but in certain webpages like Facebook, you may notice that text isn't as sharp as they can be. This is most probably a scaling issue more than the display's fault itself, as text elsewhere is about as sharp as they can be. It is an IPS display, and as with all IPS displays, wide viewing angles are a given. The HP Elite x2 also supports automatic brightness adjustments, which is pretty responsive here to adapt to any changes in lighting conditions. That said, the screen is bright enough for almost any environment.
Audio is pumped out of the two grilles, which flank the dual microphone array in the center. While they sport the vaunted Bang & Olufsen branding, the audio quality is pretty poor. Bass definition is lacking, the entire sound output feels airy and is just no fun to listen to anything through those speakers.
Conclusion
HP has packed the HP Elite x2 with niceties rarely found in other 2-in-1 convertibles, like an aluminium keyboard cover, a Wacom active stylus with 2048 levels of pressure sensitivity and the biometric fingerprint security. And the looks. Oh it looks so professional with all the flat edges and silver finishing. But all that does not come cheap. With a high SRP of RM5299, this is really quite a pricey tablet. Even at the street price of RM4896, the cheapest I could find on Lelong, it is still out of range for many tablet users. However if you require a sturdy keyboard, or the 2048 levels of pressure sensitivity the Wacom stylus provides, or even the biometric fingerprint security, then this is one of your few choices out there.