Apple introduces Sensitive Content Warning and Check In features on iOS 17.2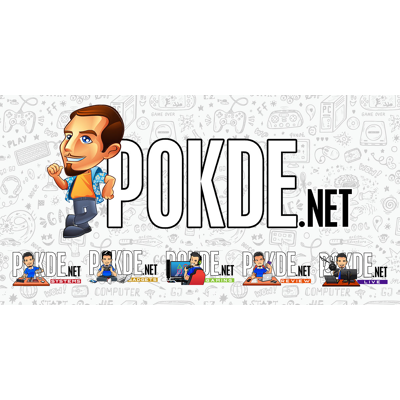 In an era where the digital realm is as common a playground as any physical space, Apple has taken a significant stride to fortify online security and privacy. With the introduction of the Sensitive Content Warning system and the Check In feature, Apple has reaffirmed its commitment to user safety, a move that resonates with a growing public concern over digital exposure and personal security.
Sensitive Content Warning: A Shield Against Unwanted Exposure
The Sensitive Content Warning feature is Apple's response to the disconcerting rise in cyberflashing incidents. The alarming statistics from UK research and U.S. polls indicate a dire need for solutions. Apple's answer lies in a feature that preemptively blurs images and videos potentially containing nudity, ensuring users can brace themselves or opt-out of viewing such content. This system not only preserves user discretion but also arms them with knowledge through resources on recognizing grooming and harassment.
What sets this feature apart is its use of on-device machine learning, meaning Apple never has access to the content, ensuring user privacy is not compromised. This system is comprehensive, extending across iPhones, iPads, Macs, and Apple Watches, and embedded within Messages, AirDrop, and FaceTime Video Messages. With the upcoming iOS 17.2, this protective veil will also cover images in the Phone and Contacts app and even third-party stickers.
How to Activate Sensitive Content Warning
On iPhone or iPad
In Settings, tap Privacy & Security.
Scroll down and tap Sensitive Content Warning.
Turn on Sensitive Content Warning.
All supported apps and services are turned on automatically. If you choose, you can turn access off for some apps and services.
On Mac
Choose the Apple menu  > System Settings.
From the sidebar, select Privacy & Security.
Scroll down and select Sensitive Content Warning.
Turn on Sensitive Content Warning.
All supported apps and services are turned on automatically. If you choose, you can turn access off for some apps and services.
Check In: Peace of Mind While On The Move
Complementing the Sensitive Content Warning is the Check In feature, which serves as a virtual buddy system. It allows users to notify a friend upon reaching a destination, and if they fail to do so, it shares details like location, battery percentage, and cellular signal with a friend. This automatic notification system can be a lifeline in situations where timely arrival is critical, especially when venturing into unfamiliar or potentially unsafe scenarios.
How To Setup A Check In
Open the Messages app  on your iPhone.
Tap the Compose button at the top of the screen and add a recipient, or select an existing conversation.
Tap the Apps button, tap More, tap Check In, then tap Edit.
Choose one of the following:

When I Arrive: Specify your destination, how you're traveling (driving, transit, or walking), and add extra time if needed. Check In monitors your journey and notifies your friend if your iPhone isn't progressing for an extended period of time or if it doesn't reach your destination as expected. When you arrive at your destination successfully, the Check In automatically completes and notifies your friend that your iPhone has arrived.
After a timer: Specify a period of time—for example, if you're meeting someone new. If you don't end the Check In before the time you set, Check In notifies your friend.

Tap the Send button.
If your iPhone doesn't arrive at your destination or you don't cancel the Check In, and you don't respond to the Check In prompts, the details of your iPhone's journey will be sent to your friend. To change the details you want to share with your friend if you don't complete your Check In as expected, see Choose what details you share.
Note: If you start a Check In and then lose service or your iPhone powers off, your Check In recipient may get a delayed or early notification and have the option to view the iPhone details you shared with them.
Pokdepinion: Apple's initiative to integrate on-device machine learning for content filtering does not only enhance privacy but also demonstrates a sophisticated use of technology to solve real-world issues. Probably the best implementation on the Neural Engine!