Review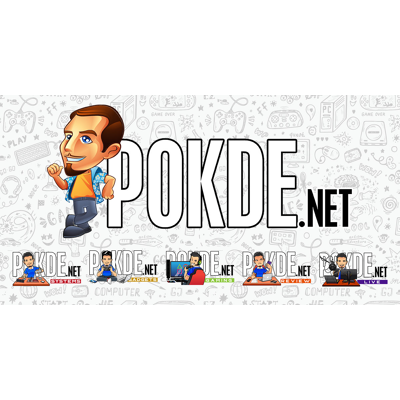 Positives
Affordable!
Dual-SIM ready
ZenUI at its best
Powerful camera functioning at even less than 1Lux lighting
Negatives
No LTE in this batch
Phone heats up after prolonged usage
Still pretty hard to find in the market due to lack of stocks
Me and mobile phones come through a very long journey. I remember, during my school days, mobile phones were considered "business tools" and a rare sight among the students. In fact, any student that had a mobile phone would only bring it to the school during the weekends or co-curricular activities and these kids were considered cool – naturally. Well, I was not among the cool ones in this case, but whenever I knew a friend had brought his mobile phone to the school, I would have to borrow it and fiddle with it for hours – nope, not playing games on them unlike other kids would, but rather exploring the functions and digging into the intricate technicals of the gadget. I was just strange like that, you can say. My upbringing was done in the way that I had to actually seek for permission to buy a mobile phone from my parents using my own money AFTER completing my high school. And that is exactly what I did – my first phone was a Nokia 3310 – pretty much the first phone for most 80s kids. So I got this phone that cost me RM450 excluding its expensive mobile plan back in those days. To think about it, ever since then, as time passed by, every new device that I bought was slightly if not extremely more expensive than its previous sibling; and it actually became a culture.
Breaking the history
We live in the delusion world thinking that smartphones have came a long journey and spotting all the various functions and features, it is okay to put expensive prices on these gadgets. So, ASUS hops in and saves the day on this. I am holding a smartphone that has an SRP of just RM599 – a figure that I have stopped considering as price tags for smartphones. Oh, and lets not forget, this is the second of the siblings right above the even more affordable Zenfone 4 which was reviewed earlier. Introducing, the Asus Zenfone 5!
Affordable Monster
Now, don't let the price tag fool you. We are holding a gadget that is spotting an Intel Atom Z2560 dual-core processor clocked at 1.6GHz with Intel's signature Hyper-Threading technology allowing it to concurrently churn out two instructions per core, channelling its power through 2GBs of RAM and provides 8GB of internal storage with a slot for SDCard storage. That is just the cherry of the cream to begin with. This monster has a 5-inch IPS HD (720 x 1280) screen protected by the Corning Gorilla Glass 3 with a pixel density of 294ppi, kicking out some of the high ranking smartphones around. To separate your personal and business connectivity, there is a dual-SIM option for concurrent GSM availability with additional 3G + WiFi b/g/n connectivity to stay connected. Not to forget GPS and Bluetooth as well.
Under the hood, the Asus Zenfone 5 is fired up by a 2,110mAh battery that provides ample juice for daily usage – I'd say it's pretty good indeed for the range this smartphone is setting itself in. The part that gets things really interesting is its 8-MPx autofocus rear camera with an f:2.0 apperture lens. Asus has introduced its PixelMaster technology that combines multiple pixels fused with the prowess of its application's algorithm to take images even under 1lux lighting.
Zen-fully Sinful
The most important part of the Asus Zenfone 5 has to be the software portion. Asus has included their recently signature ZenUI skin on top of the Jelly Bean 4.3 Android (which is promised to obtain a KitKat update soon) which delivers an experience of its own. The beautiful UI has been designed by the same legend from HTC's own SenseUI which proves that Asus did not just focus on hardware. The customization capabilities of the ZenUI itself adds to the whole experience in its own way allowing transparency and theme color adjustments. Asus has also included their own custom applications to replace Android's stock apps like Music and Gallery to enhance this experience and create a more unified experience across the OS.
The notification tray spots another experience by spotting shortcuts to frequently used settings such as the flashlight, memory cleaner, calculator, wi-fi toggle, bluetooth toggle, GPS toggle, power saving modes to name a few. These can be reorganized to your personal flavor too. No, it does not end here.
Asus has also include a number of applications that deliver an experience unlike any other Android devices. Their What's Next application is to begin with – allows you to track and manage applications, Do It Later – a reminder based To-Do list, Super Note – a note taking application that has carried its legacy even from Asus' previous Android devices, Zen Link package (including Share Link, PC Link, Party Link and Remote Link) which allows multiple ways to communicate with your friends, family or other devices, ASUS WebStorage – Asus' very own cloud storage and Omlet Chat for instant messaging. Of course this does not put aside standard Android OS applications like Google Apps.
So what can go wrong?
Now, the first in our list here is the lack of LTE of course. Then again, Asus has highlighted to us that an LTE version of the Asus Zenfone 5 will be coming up real soon, so hold your cash if you have to. Secondly, the device does get heated up over prolonged usage. Finally, perhaps Asus did rush into releasing this device a bit. They should have known that at this price range, the demand can shoot up pretty quickly and needs some upfront supply preparation – although to me, this sounds more like a good news for Asus.
Is this device a keeper? Oh, yes!