MediaTek's Cutting-Edge 3nm Chipset Set to Revolutionize Flagship Devices in 2024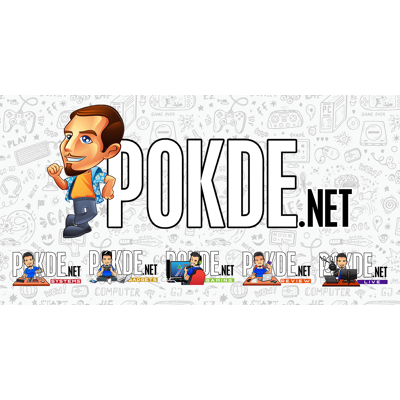 In a remarkable leap forward in semiconductor technology, MediaTek has achieved a significant milestone by successfully crafting its inaugural 3nm chipset. This cutting-edge creation is primed to debut commercially in the coming year, taking its place within the illustrious Dimensity series as a flagship member.
While the official press release kept the finer details of this new System-on-Chip (SoC) under wraps, it provided a glimpse into the remarkable advancements facilitated by TSMC's 3nm process technology, upon which this chipset is built.
TSMC's 3nm Process: Paving the Way for Innovation
TSMC's 3nm process represents a monumental stride in semiconductor manufacturing. The data shared in the press release demonstrates the impressive capabilities of this technology:
18% Faster Performance: TSMC's 3nm process enables devices to operate 18% faster while maintaining the same power consumption. This translates to a noticeable boost in speed and responsiveness for a wide range of applications.
32% Power Efficiency: Perhaps even more crucial in today's power-hungry devices, the process brings about a remarkable 32% reduction in power consumption while keeping performance levels constant. This translates to longer battery life and more sustainable, eco-friendly devices.
60% Logic Density Increase: TSMC's 3nm process excels in packing more computing power into smaller spaces. This results in a staggering 60% increase in logic density, allowing for more intricate and feature-rich chipsets.
Mediatek's 3nm Chipset: A Game-Changer Across Industries
Mediatek's upcoming 3nm chipsets, built upon the foundation of TSMC's cutting-edge process technology, are poised to make a significant impact across various sectors. These revolutionary chipsets will make their debut in the second half of 2024 and are set to empower a diverse array of devices, including:
Smartphones: Expect faster, more energy-efficient, and feature-packed smartphones that deliver superior performance for gaming, multitasking, and everyday tasks.
Tablets: Tablets will see a considerable boost in speed and battery life, enhancing the user experience for work and leisure activities.
Intelligent Cars: The automotive industry stands to benefit from the increased computing power and efficiency, potentially leading to safer and more autonomous vehicles.
Other Smart Devices: The applications are boundless, as these advanced chipsets can enhance the capabilities of numerous smart devices, ranging from wearables to IoT gadgets.
In summary, MediaTek's groundbreaking 3nm chipset, in collaboration with TSMC's cutting-edge process technology, promises to redefine the benchmarks for speed, power efficiency, and logic density. With its commercial debut slated for the second half of 2024, these chipsets are set to usher in a new era of innovation across a wide spectrum of industries and devices.
Pokdepinion: To be blunt, I thought it would take MediaTek a bit longer to make the move to 3nm, but good for them for making the move upwards. I'm personally excited to see what sort of improvements we can see in smartphones and tablets powered by their 3nm chips.