Review
Samsung Galaxy Note 20 5G Review – Not To Be Overlooked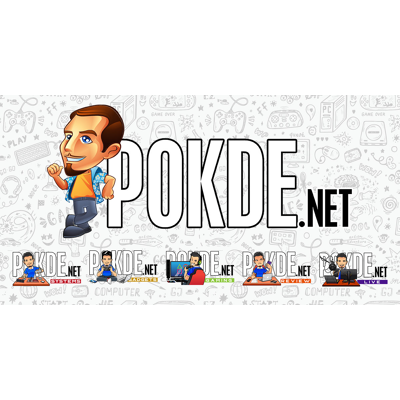 Overview
The more affordable version of the Ultra with some small sacrifices, the Samsung Galaxy Note 20 5G is one of Samsung's newest devices available today. Is it worth your money? Let's find out.
Positives
+ Good performance
+ Camera works great
+ Vibrant, colourful 6.7-inch display
+ Solid stereo speaker performance
+ S Pen is super useful
+ One UI 2.5 brings a whole lot of improvements
+ Great battery life
+ IP68
Negatives
- A little pricey
- No headphone jack
- No 120Hz refresh rate
- Camera bump protrusion is a little scary
Unboxing the Samsung Galaxy Note 20 5G
Let's kick off the Samsung Galaxy Note 20 5G review with the unboxing. Inside the box, you are expected to find at least the following items:
User guide and warranty card
SIM ejector tool
Charger
USB-C cable
AKG earphones (USB Type-C)
The Samsung Galaxy Note 20 5G itself
Appearance
For our unit of the Samsung Galaxy Note 20 5G smartphone, we got the Mystic Green colour option. Personally, I feel like this is the best looking one for this model, but if you don't like it, you do have the option of Mystic Bronze, Mystic Gray, Mystic Red, and Mystic Blue. Like its Ultra brethren, it has sharper corners compared to the Galaxy S-series.
Looking at the front, you have a sizeable 6.7-inch FHD+ Super AMOLED Plus display with practically no bezels. The bottom bezel is the thickest but even then, it's still minimal so you essentially get a full screen on the front. The display itself is flat, and you get a punch hole selfie camera. The earpiece is also discretely located here, which doubles as one of the two speakers. The ultrasonic fingerprint sensor is under the display.
The left side of the Samsung Galaxy Note 20 5G is empty but on the right side, you can find the power button and a volume rocker. On the top, you can find the SIM tray, which will require a pin to eject it, and a microphone hole. On the bottom, you will find the S Pen slot, a speaker grille, a USB-C port, and another microphone hole.
Moving on to the back, it looks like it has a matte metallic finish but when you touch it, that's when you realize that it's plastic. Like the Note 20 Ultra, the camera does protrude but not as much. If you're worried, get a protective case on the back to protect it. What I like here is that the build quality is still pretty good, and that it's not a fingerprint magnet. It does feel noticeably cheaper than the Ultra, which is to be expected.
The S Pen matches the colour scheme of the smartphone itself. It looks the same as previous S Pens, having a locking mechanism at the top when you slot it inside the Samsung Galaxy Note 20 5G, the S Pen button, and a pointed tip to give you a better feel when writing with it on the display. It's the same as the one found in the Ultra variant.
Overall, the Samsung Galaxy Note 20 5G may not look or feel as good as the Ultra variant, but it's still pretty good nonetheless. It still looks good, feels good to hold, and the punch hole selfie camera looks way better than those ugly notches you tend to see in other devices.
Specifications
Performance
Starting it off with Antutu v8, the Samsung Galaxy Note 20 5G managed a pretty high score. What I find interesting is that not only did it managed to break the 500,000 barrier, it even scored higher than the Ultra variant. It's not a surprise to see it lose out to a Snapdragon 865 chipset yet again, given our earlier experience with Exynos 990 with the S20 and Note Ultra.
As for Geekbench 5, the single core performance of the Samsung Galaxy Note 20 5G is remarkable but the multi-core score isn't really high. With that being said however, it's still a pretty solid score nonetheless. Here, the performance seems to match up with its Ultra brethren.
In 3DMark for Ice Storm Unlimited, Sling Shot, and Sling Shot Extreme, the Samsung Galaxy Note 20 5G well enough overall. I find it a bit odd that it performs similarly to the Ultra variant for the Sling Shot tests, but noticeably less in Ice Storm Unlimited. It's still a pretty high score for that test anyway so I wouldn't worry much about it.
Moving on to PCMark's Work 2.0 benchmark, which tests for productivity use. The Samsung Galaxy Note 20 5G performed admirably, coming in very close to the Ultra variant and a Snapdragon 865+ device. Together with the S Pen, it does make it a viable choice for productivity if you can't stomach the Ultra's price tag.
Lastly, we have PCMark's Work 2.0 endurance test for battery life. Unlike the Ultra, the Samsung Galaxy Note 20 5G only has 60Hz refresh rate, so we only ran this test once. It managed to last 11 hours and 54 minutes (714 minutes), easily beating out the Ultra variant and positioned very high in our list of benchmarked devices.
As for my own personal use, I found myself being able to easily last about a day and a half's worth of use. However, this is because I activated dark mode and I'm not on my phone at all the times. I'm generally a medium user with just social media apps, messaging, some calls, and some gaming (Tales of Crestoria). It's also worth noting that the Full HD+ resolution and 60Hz refresh rate makes it more energy efficient, which adds up to the score.
If you're wondering about charging speed, you can get about 30% battery life in 15 minutes, with full charge taking about 70 minutes. The charger I used is the 25W fast charger included in the box. It's not super fast but it's within reasonable times.
If you want to compare this with the Ultra variant, click right here.
User Experience
While it may not be as big as its Ultra brethren, the Samsung Galaxy Note 20 5G is still a rather large smartphone. It's easier to hold given the smaller size, and it's easy to grip, so you don't have to worry about it slipping from your hands unless it gets a bit wet. Speaking of wet, it's water and dust resistant with IP68 rating, up to 1.5 meters and 30 minutes of submersion, which is great.
One thing I like about this one is that the screen is flat. It feels like I got more screen real estate, I don't have to worry about accidental touches on the side, it's easier to hold, and it's generally easier to find accessories for it. For the latter, it's easier to find a screen protector if I ever want to. It's worth noting that this doesn't have a 120Hz refresh rate option, so you're stuck with 60Hz here.
It's very enjoyable to use the Samsung Galaxy Note 20 5G for mobile gaming. You get a large AMOLED display with vibrant colours and a stereo speaker setup for an immersive gaming experience. Regardless of what game you play, you will definitely have a blast with this. This doesn't have Gorilla Glass Victus like the Ultra does however, as it instead uses Corning Gorilla Glass 5, which is still pretty good.
As for the stereo speakers, it can produce a surprising amount of depth and detail. There's a bit of distortion at max volume but honestly, it's too loud at max volume anyway so I doubt most people would set it that high. It feels like I get more depth on the Ultra, but not by much, so I'm sure most people would still enjoy watching videos, playing games, and listening to music with it.
In case you're wondering, the two speakers are the earpiece and a bottom-firing speaker. Also, there is no headphone jack here, so if you want to use earphones, it has to be either USB-C or Bluetooth unless you have an adapter. It does come with the USB-C AKG earphones, which is pretty good to use. Alternatively for audio, you can use Bluetooth for wireless audio gadgets, like their own Galaxy Buds Live.
Whether it's for work, gaming, or casual use, I did notice that the Samsung Galaxy Note 20 5G can get a bit warm but oddly less so compared to the Ultra. It's at a temperature that shouldn't alarm anyone so if you're worried about it, hopefully this will no longer be an issue for you.
The Samsung Galaxy Note 20 5G comes with One UI 2.5 (based on Android 10) which comes with a number of improvements. This includes the ability to use Android 10 swipe gestures for navigation with 3rd party launchers, YouTube searches right on the Samsung keyboard itself, wireless DeX, multi-finger gestures, and more.
Essentially, you have an already user-friendly UI that is further bolstered with helpful features to make your experience even better. If you're not familiar with One UI, you will simply need to familiarize yourself with it, but it shouldn't take long due to its user-friendly nature.
I'd also like to take the time to point out a couple of useful features; Quick Share and Music Share. Quick Share lets you send files to other Galaxy device wirelessly in a seamless manner. Music Share on the other hand lets other devices connect to yours to play music on a connected Bluetooth speaker. These features are very useful to have.
S Pen
The heart and soul of the Galaxy Note series has always been the S Pen. At its core, you can use it as a digital pen if you want to quickly jot down notes, draw something, or even put down your signature. This has always been useful, more so since you can easily sync your work and view it on tablet and Windows PCs just as you left it on the device itself.
If you're in touch with your creative side, there's quite a bit you can do with this. The camera on the Galaxy Note 20 5G lets you sketch out your work with ease, with the experience made even better with its more realistic pen-to-paper feel. It's worth noting that this is supposed to have more input delay than the Ultra , about 18ms, due to the lack of high refresh rate but from my own experience, I didn't notice a difference between the two. You can also use the PENUP app and see various artwork made using the S Pen for inspiration.
With that being said however, the S Pen has evolved to more than just writing. You can use it to navigate the smartphone and execute specific actions using Air Gestures. You simply need to hold the S Pen button and move it in a specific way. By default, these are the things you can do with the S Pen Air Gestures:
Back: Exactly the same as the back button for Android devices.
Home: Goes to your home screen.
Recents: Opens the window displaying all your recently opened apps.
Smart Select: Lets you capture a section of your screen to share in a screenshot or create an animated GIF.
Screen Write: Takes a screenshot of what's on display and lets you write on it. You can also share it from here afterwards.
You can customize the actions and disable specific gestures if you wish. You can also have it do specific things in apps. For example, it can act as a remote shutter for the camera app. It can take a while to get used to all the available festures but once you do, it's going to be hard to live without it.
Camera
The camera UI on the Samsung Galaxy Note 20 5G has seen a number of changes as part of the new One UI 2.5 update, just as we've listed for our review of the Ultra variant. It's user-friendly so most consumers won't have trouble with it, and it's more viable for mobile photographers and videographers who want more control of what they capture.
The Single Take feature is still here. For those of you who aren't aware, you simply move the device around and it will take take photos, record a short video, and even edit the footage for you. This time, you can adjust the duration of Single Take from anywhere between 5 seconds to 15 seconds, which makes it even more handy. Just like before however, the results can vary so for a more consistent experience, it's still best to capture it yourself. At least you have a quick and hassle-free tool if you ever need it.
As you can see above here, the Samsung Galaxy Note 20 5G can take some pretty good photos both at night and with light. If you like those bokeh shots, you can always use the Live Focus feature but even without, it does take good shots with a blurred background depending on the distance of the subject. The front camera isn't the best, as photos can turn out grainy rather often, but it's far from the worst, that's for sure.
With the Samsung Galaxy Note 20 5G, you have a 3x hybrid zoom with up to 30x zoom. Realistically, you're going to get good shots only up to 10x, but if you ever find yourself needing to zoom really far for some reason, the option is there. Just be mindful that the quality might not be so good the further you zoom in.
Samsung Galaxy Note 20 5G Verdict
The Samsung Galaxy Note 20 5G is a smartphone that I enjoyed more than I thought I would. Like the Ultra, it can do pretty much anything you want it to rather well, whether it's gaming, work, or multimedia use. It does have some sacrifices from the Ultra, but it's not something you can't live without and the more affordable price tag makes it worth it.
I personally wished that more markets get the Snapdragon 865+ variant instead, not for performance, but for better efficiency which will inevitably lead to improvements in the overall battery life, although the battery life is already great to begin with. The Exynos 990 is still a solid performer, and the device itself is a good choice for most consumers.
At the conclusion of our Samsung Galaxy Note 20 5G review, I award it with our coveted Gold Pokdeward.
Big thanks to Samsung Malaysia for providing us this smartphone for the purpose of this review.