Review
Octopath Traveler 2 Review – A Classic Enhanced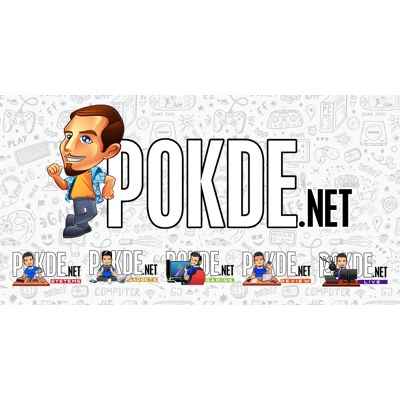 Overview
A brand new entry in this Square Enix franchise, Octopath Traveler 2 (stylized as OCTOPATH TRAVELER II) is a turn-based JRPG featuring a new set of 8 characters, each with their own stories and set of circumstances. Is it worth your money? Let's find out.
RM239 (PS4 / PS5)
USD $59.99 (Nintendo Switch)
RM239 (Steam)
Positives
+ Good storyline with enthralling cast of characters
+ A good step up in game mechanics
+ More freedom to experiment with characters in combat
+ Day and Night cycle further expands the game's potential
+ Enhanced HD-2D visuals
+ Character interactions have improved
+ One of the best soundtracks in any game, better than its predecessor
Negatives
- In-game map can be confusing to use at times
- Main story still feels somewhat disjointed
- Still looks and feels much like its predecessor
- Pricey
What is Octopath Traveler 2 About?
Octopath Traveler 2 Review – Trailer
Octopath Traveler 2 (stylized as OCTOPATH TRAVELER II) is set in Solistia, a land that consists of an eastern and western continent separated by the sea. The era is bustling with life, where large ships traverse busy sea routes and new technologies emerge with the power of steam. The people of Solistia are divided in their experiences, some finding excitement in the glamorous stars of the stage and industry, while others are moved to tears by war, plague, and poverty.
As the story unfolds in this distant realm, eight travelers from different regions set out on their own journeys for various reasons. As you embark on your adventure, you can step into their shoes and explore the land at your own pace, utilizing their unique skills and talents to aid you along the way. The 8 travelers, whose initials spell out OCTOPATH, are:
Ochette, a hunter, is searching for the greatest Beast of Legends following a calamity in Toto'haha, accompanied by one of her tamed beasts.
Castti Florenz, an apothecary, who was sent out to sea by an unknown individual and wakes up with amnesia.
Throné Anguis, a thief, who is looking for a way to escape a life of cruelty and violence.
Osvald V. Vanstein, a scholar, escaped from prison and is now out for vengeance.
Partitio Yellowil, a merchant, is determined to share prosperity throughout Solistia after experiencing poverty.
Agnea Bristarni, a dancer, seeks to follow in her mother's footsteps to become a star.
Temenos Mistral, a cleric, sets off to uncover the dark secrets hidden in the faithful despite questioning even the gods themselves.
Hikari Ku, a warrior, is searching for his former comrades scattered across the continent to save his kingdom.
The Good
I've personally enjoyed Octopath Traveler 2 a lot, and there are a good number of reasons why. To start off, their twist on the traditional JRPG formula from the previous game has not only been maintained with their signature Break and Boost system, but it took a natural evolution forward with Latent Powers. It's essentially their equivalent of a Limit Break, where each of Travelers can unleash a unique, powerful ability after filling up a gauge via attacks, receiving attacks, and breaking enemies. For instance, Throné can act twice while Hikari can execute powerful attacks. It's simple but it's a great addition nonetheless.
Then we have the introduction of the Day and Night Cycle. For starters, you get different environments at night compare to the day, from the world map giving stronger fights to towns having different people at different places, even with different dialogues at times. Most importantly, each character will be able to use their secondary Path Actions, giving you more ways to interact with the world, overcome obstacles, gain perks, and obtain rewards. This really amps up the exploration potential of the game quite a bit.
While the difference might be hard to spot at first given the visual theme of the game, Octopath Traveler 2 does bring a graphical upgrade to its HD-2D world. Characters and enemies don't feel as stiff as they were before, animations are generally smoother as if gaining a 10-20FPS boost, and the environments are generally well detailed. While I did think it was because I played the game on the PS5, I did take a look at the Nintendo Switch version of the game and the improvements are still noticeable.
One of the biggest criticisms that its predecessor had is that despite all Travelers working together, there were barely any interactions between the characters throughout the game. It has been improved this time as the characters are generally more involved with others' stories and with Crossed Paths, as the Travelers will walk the same Path for a quest. These will usually be unlocked and displayed on the map after completing certain chapters in a Traveler's story. For instance, Agnea and Hikari has one.
Lastly, and this was certainly hard to beat, is the soundtrack. The game's predecessor had such a good, dynamic soundtrack that made it hard to beat but Octopath Traveler 2 actually managed to one-up it. It still maintains the dynamic nature which transitions accordingly with in-game events, the most notable one being the transition into a boss fight, but it's a good step up that makes the game a whole lot more enjoyable. If there was ever another entry in the franchise, it would be immensely difficult to top this one.
While the stories are not linked, it might still be worth checking out the original Octopath Traveler given the price cut. Check out our review of the game by clicking right here.
The Bad
There isn't really much bad to say about Octopath Traveler 2 but it's not perfect by any means. For starters, the in-game map lacks the nuance to show elevation. This means that there will be times when you are trying to move to a quest marker only to find nothing. Turns out, the actual market location requires heading downstairs first. This game will require a keen sense of adventuring and some level of patience.
As much as I've praised the developers in making the Travelers jive better together with more interactions, the story does still feel somewhat disjointed. It still feels like you are playing 8 different stories that play out separately while the other party members (of your choosing) just happen to be there. Fortunately, most of the stories here are excellent with a good twist that will keep you hooked until the end, though it is generally dark in nature.
Lastly, while the game brought some good improvements, it doesn't feel much different compared to its predecessor. If you were expecting a whole new experience, then this isn't the one. However, if you enjoyed the previous game's battle system, visuals, and are just looking for another enthralling storyline to sink your teeth in, this will certainly not disappoint.
Octopath Traveler 2 Verdict
Octopath Traveler 2 is one of the most enjoyable JRPGs I've played in recent years. It is a clear step up from its predecessor from both a gameplay and storytelling perspective, while also improving its endearing HD-2D visuals. While it's now less confusing to go through the game's entirety, you will still need a keen sense of curiosity and adventuring to truly enjoy the game. Otherwise, you will occasionally find yourself lost or missing out on treasure as well as optional in-game content. Fair warning, the game is rather pricey as it's your typical full-priced game from Square Enix. For me, it's worth the money but no harm in waiting for a discount.
At the end of our Octopath Traveler 2 review, I award this game with our coveted Gold Pokdeward.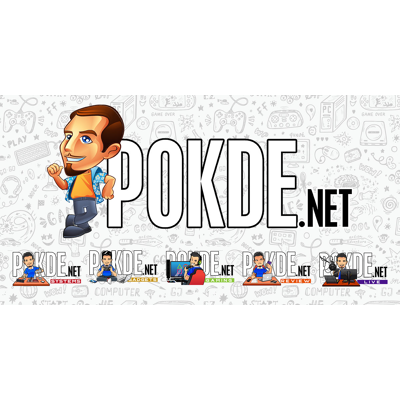 Big thanks to Square Enix Asia for sending us this game for the purpose of this review.