[CES2018] Cooler Master unleashes barrage of new cases; a case for everyone!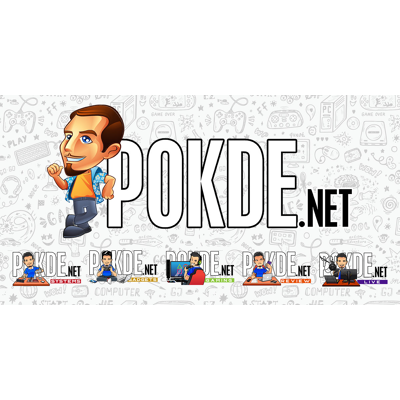 MasterCases for all!
Cooler Master has gone all out at CES 2018. A whole new range of cases has hit the deck, with release slated throughout H1 2018. NINE new cases are announced, including three classic designs refreshed to offer the latest features.
MasterCase H500P Mesh White
If you desired the MasterCase H500P in any other color than Gunmetal, you now have an option. Along with the new color, the H500P Mesh White also features a new mesh front panel for better air flow than the standard MasterCase H500P which had a acrylic front panel.
MasterCase H500M
If the MasterCase H500P was underwhelming with its huge fans which were more show than go, Cooler Master has just the solution for that. This time with more aggressive vents, the MasterCase H500M takes it a step further with a swappable front panel. USB Type-C port on the front panel also allows you to plug the latest accessories to the easy to reach front panel.
MasterCase MC-series
The MasterCase MC series are the evolution of the MasterCase 5 and MasterCase Pro 6 cases. Currently the series will consist of the MasterCase MC500, MC500P, MC500M, MC500Mt and MC600P. Building upon the chassis' modularity with the FreeForm Modular System, the new cases are now updated with tempered glass side panels, as well as a RGB partition plate for the MasterCase MC500M and MC500Mt models.
MasterBox Q300P and Q300L
While LAN parties are becoming rarer by the day with most games supporting online multiplayer, there are still the few who want to meet and game with their friends. For those people, portability is paramount when picking a case. This usually meant having to sacrifice some features and aesthetics, but not with the MasterBox Q300P and Q300L cases. The MasterBox Q300P features a customizable I/O panel that can be relocated to 6 different locations. Two RGB fans are pre-installed for bling and airflow. Best of all, the MasterBox Q300P supports ATX-sized PSUs, for an easier time picking out a power supply for your new rig.
The MasterBox Q300L sports a simpler cubic design, with its main attraction being the patterned magnetic dust filter. The magnetic dust filter not only looks great, but allows for an astounding amount of airflow through the case, especially since the case has perforations everywhere, except on its tempered glass side panels.
Trooper SE/Stryker SE Refresh
For those who are reminiscing the past but want a modern case to house their latest build, the Trooper SE and Stryker SE is for them. The classic designs has been updated with edge-to-edge light grey tinted tempered glass side panel and also the ability to mount graphics card vertically. The X-Dock allows for easily accessible external 2.5″ hot swap bay, while support for up to 360mm radiators ensures that your performance will not suffer.
MasterBox MB500
The MasterBox MB500 opts for a more aggressive outlook with a semi-meshed front panel. Ventilation holes on top and pre-installed RGB fans in the front and rear ensure that cooling is well taken care of. Support for plus-sized hardware like 360mm radiators, 400mm long graphics cards and 160mm tall CPU coolers are all available. The 4mm thick edge-to-edge tempered glass side panel lets you showcase your build.
MasterBox TD500L
The MasterBox TD500L will stand out from the rest with its three dimensional, diamond-cut design on the front bezel and side panel. This uniquely shaped edge-to-edge side panel will create special lighting effects from different viewing angles, but also gives users a clear view inside their system. The MasterBox TD500L can hold up to six 120mm fans, provides front, top and rear radiator placement support and ensures users won't have to compromise on performance. Graphics card support for up to 407mm allows you to equip yourself with the latest graphics cards for your cutting-edge system build.
Pokdepinion: I am digging the MasterCase Q300L's aesthetics. Magnetic dust filters look perfect for customizing the case to fit your own desired theme!