Review
[E3 2017] Xenoblade Chronicles 2 Gets an Awesome Trailer; Release Window Confirmed for 2017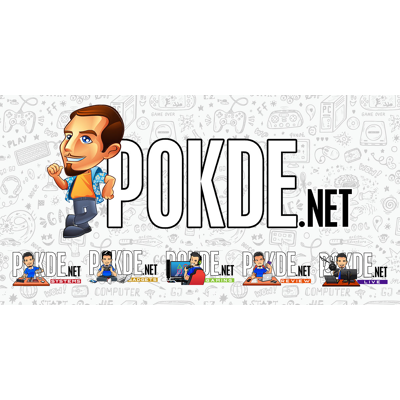 The folks over at Monolith Soft is hard at work, showing off a lot of cool stuff for Xenoblade Chronicles 2. Consider me sold!
The team that used to be from Squaresoft (Square Enix today), Monolith Soft has been doing pretty well as of later. After breaking away from Squaresoft and created their own development studio to continue on the Xeno series. Some are good, some were kinda meh.
One of the more recent success is in the form of Xenoblade Chronicles. Well, it looks like the sequel is coming sooner rather than later. Here's what happened at Nintendo's E3 2017 livestream.
[E3 2017] Xenoblade Chronicles 2 Gets an Awesome Trailer
ARVE Error: need id and provider

At the E3 2017 Spotlight livestream that happened today, Nintendo showcased a new trailer for Monolith Soft's Xenoblade Chronicles 2. Xenoblade Chronicles 2 is in development at iconic Xeno developer Monolith Soft, and boasts a soundtrack with Xenogears composer Yasunori Mitsuda at the helm.
On top of the trailer, the game has been confirmed for release in this Holiday season 2017. Grab some popcorn and check out the trailer above. For those who are interested in the Japanese voice overs, we also included the original version so you can see which you like best.
ARVE Error: need id and provider

For those of you who aren't aware, the guys over at Monolith Soft was originally from Squaresoft and developed a role-playing game called Xenogears. It had a great storyline, a unique combat system, and robots. Who wouldn't love it?
Development on the game was cut short for budgeting reasons and the initially planned 3 to 4 discs was reduced to merely 2 discs. The quality noticeably dropped on Disc 2 as the majority of that disc's content didn't actually allow the players to roam around freely.
As Squaresoft didn't want to proceed for a sequel to the game, the guys left and formed Monolith Soft, with their first Xeno project being Xenosaga for the PlayStation 2.
Let's see if Xenoblade Chronicles 2 can deliver the same great gaming experience as its predecessor, if not better.
Pokdepinion: Deep down in my heart, I still yearn for a reboot/remaster of the original Xenogears game, the way it was originally meant to be. Despite the cut content, the game was just so good and easily ranks as one of my all-time favourites. Just because of this, I'm excited for whatever Monolith Soft has to offer and in extension, I'm excited for Xenoblade Chronicles 2.