HTC announces the U Ultra and U Play – Priced RM2999 and RM1899 respectively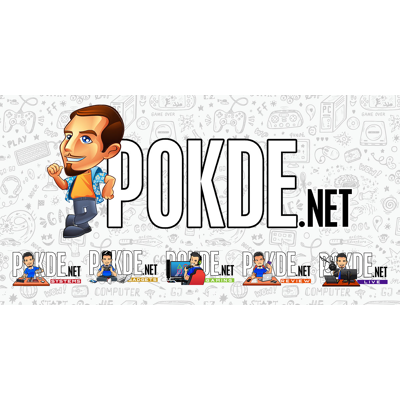 HTC launched their all-new HTC U Ultra and HTC U Play in the Malaysian market today.Built to be personalised to the needs of the individual, the HTC U series of smartphones embodies its slogan "It's all about U", that puts the user first and is truly built for the Brilliant U. Both devices come complete with features that reflects, learns, puts U on top, listens, captures the very best of U and is set to take personalisation to another level.
"Everyone with a smartphone today leads vastly different lives and we each have our own individual needs that we consider most important. By pursuing our passion and the things that make us unique, we believe that is is when we are able to truly become brilliant. This believe has led us to rethink our approach to smartphone design by putting you, the brilliant U first above all. Our all new line of HTC U devices are designed to grow with you and develop a bond with you, to help realise the potential that comes from being different." said Chia-Lin Chang, President of Smartphone and Connected Devices Business of HTC.
The HTC U Ultra and HTC U Play introduce a new, beautiful 3D contoured liquid surface design that's designed to reflect the best U. The curved glass construction reflects light beautifully in a unique way, ensuring that it creates a distinct look under any lighting. Colours from vapoured minerals are also layered in to add depth and brilliance, creating an additional shimmer resembling the surface of water. The backk of the device is also polished with the glass screen to create seamless and smooth edges, allowing it to nestle perfectly in any palms.
Learning from U
The HTC U Ultra and HTC U Play truly captures the spirit of individuality with the introduction of HTC's revolutionary system called HTC Sense Companion, a personal Artificial Intelligent companion that is always learning from you through the power of machine learning. It has the ability to provide smart suggestions based on a user's lifestyle and external information, redefining what it means to own a 'smart' phone. It recommends what you should wear for the day based on the weather or remind you to charge your device at optimal times to help you last the day and even recommend the perfect restaurant. Best of all, HTC Sense Companion is made to evolve with more interactions and will eventually come to know you just as a friend would.
Responds to U
Using its voice recognition system, the HTC U series is able to listen to your every command and allows the user to interact in the most natural way using their voice. Just say the word and you can unlock your smart device, take or reject incoming calls, snooze or dismiss an alarm, send messages and even begin hands-free navigation.
Putting U on Top
Get updates, not interrupted. The HTC U Ultra features an exclusive always-on second screen at the top of the device, ready to give you the latest updates right at you fingertips. The large 5.7″ phablet-sized screen on this device is great for regular day to day activity; while the new second screen is perfect for fast, convenient access to the things you use the most – like your top contacts, app shortcuts, event notifications and more, because what's important to you should always be right on top.
Listening to U
Every person's inner ear is uniquely different like a fingerprint and experiences sound differently. HTC's all-new HTC USonic earphones adapt to your hearing pattern by analysing your inner ears with a sonic pulse to optimise the headset for you, giving your music the perfect clarity and impact. Similar to having a sound engineer in your device; now with the HTC USonic, you can hear the finer details you were missing before in your favourite tunes.
Capturing the Best of U
Being built for U also means putting you in the best light. With both devices, you can take brilliant selfies anytime anywhere by easily switching your front camera between the unparalleled UltraPixel mode with 4x light sensitivity for perfect night shots and the 16MP camera mode for greater detail. As for the main camera, the HTC U Ultra's 12MP UltraPixel and HTC U Play's 16MP rear camera with super-fast laser focus enables you to capture every moment with greater precision and accuracy, not missing a single moment.
Availability of HTC U Ultra & HTC U Play
Both the HTC U Ultra and HTC U Play will come in a range of stunning color combinations. The HTC U Ultra comes in Brilliant Black, Cosmetic Pink and Sapphire Blue while the HTC U Play comes in Black Oil and Iceberg White. Both devices will be available from early March onwards for the price of RM2,999 for the HTC U Ultra and RM1,899 for the HTC U Play.
Pokdepinion: HTC is back to the scene again. From first impressions, the device is very well built – typical of HTC. The glass back gives it a very beautiful outlook and the corners are stupendously designed. The camera wasn't as satisfactory but I suppose since this was a preview unit, the firmware upgrades are already in progress. The U Ultra was already running on Android 7.0 Nougat, has 4GB of RAM and 64GB of internal storage which is yummy. As for the facts and figures, I guess we'll have to wait for our review for that. Oh, and sorry, no headphone jack here~