This Skull & Co. Nintendo Switch Dock Is Designed To Work With Smartphones and Laptops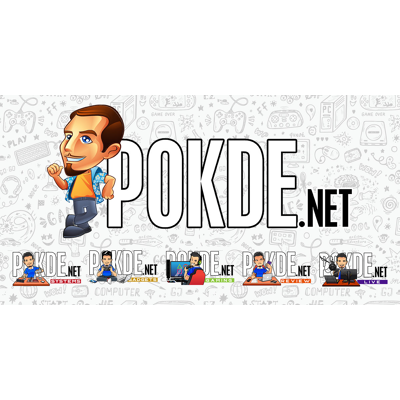 This Skull & Co. Nintendo Switch Dock Is Designed To Work With Smartphones and Laptops
The Nintendo Switch is one of the most innovative consoles in the market today. You can bring it around and play like a handheld gaming device, or put in a dock and use it like an ordinary home gaming console. Recently, there has been issues with 3rd party docks bricking Nintendo Switch consoles with update 5.0.1 and that further limited options for consumer.
Soon, that may no longer be an issue as Skull & Co. is working on a dock which they claim is completely safe to use with the Nintendo Switch. It is known as the Jumpgate Dock, with the Core Drive at its…core.
The Skull & Co. Jumpgate Dock is a 3rd party Nintendo Switch dock that is much smaller than the original dock. However, the thing in itself is merely a plastic shell. What allows it to function as the dock the Core Drive, a detachable USB-C hub which has a USB-C port, a HDMI port, two USB Type-A ports, an SD card reader and a MicroSD card reader.
Users can freely plug in the Nintendo Switch into the dock in tabletop form and play games through the TV. You can also disengage the Core Drive from the Jumpgate Dock and connect it directly to the Nintendo Switch to do the same thing. Its small size makes it easy to bring it around as you can just put it in your pocket.
What makes the Core Drive interesting is that it also works with laptops and smartphones via USB-C. For laptops, it grants users the ability to utilize the additional ports and it doesn't require an external power source. If you connect it with the USB-C AC Adapter, it can also be used to charge the laptop, and this is also applicable to MacBooks.
On the smartphone side of things, it can be used to give a desktop PC experience assuming the smartphone has the ability. This means that it will work with the likes of the Samsung smartphones with DeX functionality and Huawei smartphones with their PC mode.
In the past, 3rd party docks were common and can be used as an alternative to the original dock. After the Nintendo Switch update 5.0.1 however, there were reports of these docks bricking the console and Nintendo issuing a warning for people to stop using 3rd party docks. This resulted in a drop it due to its inherent risks.
The folks over at Skull & Co. however promised that the Jumpgate Dock and Core Drive works perfectly even with the latest update, complete with video proof. This isn't their first foray into the Nintendo Switch as they first ran a crowdfunding campaign for their innovative GripCase, which met their funding goals by 824% at almost USD $400,000.
While their dock has already been funded, it is still in the midst of delivery. Currently, there is a bit of a snag on their end so shipment has to be delayed for a bit. They have been sending out frequent updates and assured everyone that everything is still on-track.
If you're interested to know more about the Jumpgate Dock and the Core Drive, or are planning to get yourself one, you can still do so by heading to their official Indiegogo page right here. Keep in mind that you will need to get both items for it work as only purchasing the dock will yield you an empty plastic shell.
Pokdepinion: Was planning to get a secondary dock but now that I have seen this, I've changed my mind. I'll be going for this one instead.