Review
Acer Predator BiFrost Intel Arc A750 OC Review – Blower Fan Redux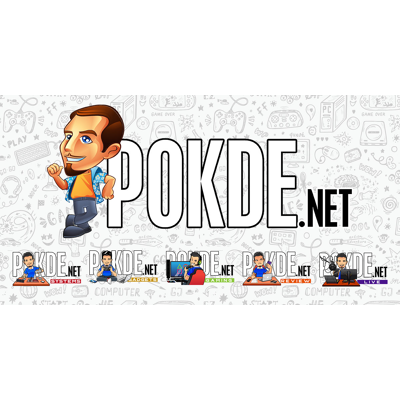 Overview
Acer's entrance to the GPU market is this unique-looking hybrid of both an axial fan and a blower fan. How does that work out in cooling the GPU?
Positives
+ Clean, visually appealing design
+ Decent 1080p performance
+ Good value
Negatives
- Blower fan whines at high speed
- Limited information on GPU specifications
When you think of Acer, you think of a PC brand making desktop PCs, laptops, monitors for the most part – but GPU certainly wasn't one of those that gets associated with the Taiwanese brand. That has since changed as Intel debuted their Arc GPU lineup, and Acer (under its Predator gaming sub-brand) is one of the very few AIBs to feature Team Blue's graphics silicon. Today we take a look at the Acer Predator BiFrost Intel Arc A750 OC, and see how it'll fare.
Unboxing
The box packaging consists of an outer paper layer covering the box that actually contains the GPU itself. No presence of green or red here, it's now dominated by the blue color on its lower right corner. Taking off the paper cover and you're greeted with a fairly nondescript box that says nothing else than the "PREDATOR" wordmark itself.
The unboxing experience is quite similar to that of Intel's – the lift open style box reveals the GPU itself with no ESD packaging (which is prominent in AIB units), and the only thing you'll aside from the GPU itself is a Quick Start Guide.
Appearance
What you're looking here is quite possibly one of the most unconventional GPU designs we've seen in a long while: a mix of blower and axial fans that directs airflow in two separate directions. The axial fan features a ring structure connecting every individual fan blade, which helps with improving air pressure – useful for tighter heatsink fins to ram the air through narrow gaps. It's worth noting that the section which axial fan occupies feature a cutout, so hot air simply gets pushed off to the back side of the card.
In the middle you'll meet something that hasn't been seen in desktop GPUs for a long time: a blower fan. GPU manufacturers has long moved on from blower designs due to their louder noise profile and relatively weaker cooling performance, leaving it reserved to mostly workstation GPUs where multi-GPU setups simply made axial-based airflow unfeasible, necessitating blower-style cooler, at the cost of acoustics.
Acer has given the Predator Arc A750 a very unique look aside from the unconventional fan layout: the top and bottom of the shroud is made out of translucent plastic, and the top side hides the illuminated PREDATOR logo on the left. A small 'Intel Arc A750' wordmark situates on the right, accompanied by two PCIe 8-pin connectors between them. The bottom part reveals some exposed section of the cooling structure, with visible heatsink fins and copper heatpipes within.
The backplate of Predator Arc A750 looks the part. On the right side you get a cutout for the axial fan to push hot air through – a common design feature in modern GPUs. On the left side you get a big area of the card stamped with the Predator wordmark, plus the Predator logo and the Intel Arc A750 wordmark next to it.
Like the standard Intel card, the I/O consists of three DisplayPort 2.0 connectors, and a single HDMI 2.1 port – supports high-refresh 4K displays, or a single 8K60 display if you happen to own one of these ultra expensive panels. (Spoiler alert: they're TVs.)
This is how the blue-illuminated lighting looks like – no RGB control is available for this particular model, you'll need to get the Arc A770 for that. This is also the only spot with any kind of lighting on the GPU.
Specifications
Acer Predator BiFrost Intel Arc A750 OC
GPU Core & VRAM:
Intel Arc A750
GPU Core Variant
ACM-G10
Microarchitecture
Xe-HPG "Alchemist"
Process Node
TSMC N6
Transistors
21.7 billion
Die size
406mm²
Execution Units (EUs)
448
Stream Processors
3584
Ray Tracing Units
28
Cache
16MB L2
VRAM Configuration
8GB GDDR6 256-bit
Memory Bandwidth
16Gbps, 512GB/s peak
Add-in board:
Acer Predator BiFrost Intel Arc A750 OC

GPU Clock
2400 MHz
Base/Boost unspecified
TDP (TBP)
Unspecified
Recommended PSU
650W
Dual BIOS Mode
No
Display Outputs
3x DisplayPort 2.0 (UHBR 10)
1x HDMI 2.1
*Max output resolution: 7680×4320@60Hz
Power Connector
2x 8-pin PCIe connector
Bus Interface
PCIe 4.0 x16
Dimensions
2-slot, 269 mm x 118mm (W x H)
Test System
Performance
All benchmarks are done in out-of-the-box settings, unless otherwise specified. Games are tested under these settings (upscaling features such as NVIDIA DLSS, AMD FSR or Intel XeSS are turned off, unless otherwise specified):
Forza Horizon 5 (RT ON)
Maximum settings (all settings maxed out to EXTREME preset when available, Ray Tracing set to EXTREME).
Forza Horizon 5 (RT OFF)
Ultra High preset – Ray Tracing turned off.
Red Dead Redemption 2
All settings set to ULTRA – slightly higher quality over 'Favor Quality' from the in-game settings slider.
Shadow of the Tomb Raider (RT ON)
HIGHEST preset. RT Shadows set to ULTRA (which overrides default Shadow settings).
Shadow of the Tomb Raider (RT OFF)
Same as the previous run – with the exception of RT Shadows turned OFF, with Shadow settings set to ULTRA instead.
F1 2022 (RT ON)
ULTRA HIGH preset. Ray Tracing is set to HIGH under this preset.
Synthetic Benchmarks
We're pitting the Predator Arc A750 against two of Team Red's mid-range GPUs, as well as Intel's own A750 for reference. You may see that in all metrics the Acer card fells slightly behind the Intel card despite sharing the same silicon, so what gives?
It turns out that Intel AIBs has more freedom in setting their own card's power limits compared to AMD or NVIDIA AIBs, and the Predator card is in fact settled in 180W, 10 watts less than the Intel card itself. However, Arc Control allows you to crank the power limits up to 216W if you don't mind the extra heat and noise – which we'll get to in a bit. Do note that all tests henceforth are tested on default power limits, which is 180W.
Gaming – 4K (3840 x 2160)
4K tests in this case are purely scientific, but still, we can deduce some information from this suite of tests. The ray-tracing performance, generally, is better than the AMD equivalents in both RDNA2 and RDNA3 form; however, it also depends on each game. Case in point: Forza Horizon 5, one of the games that AMD GPUs usually excelled at, manages to score a small lead over both Intel cards, while in SOTTR and F1 2022 it's a flat out win for Team Blue.
Gaming – 1440p (2560 x 1440)
Moving down to 1440p – and now we see the lead for Intel cards has begin to diminish, especially losing out in pure rasterization runs. Do keep in mind that since the Predator Arc A750 is virtually the same as the Intel's Arc A750 with a small power reduction, the performance of the Predator is going to be either equal, or slightly behind it.
Gaming – 1080p (1920 x 1080)
Full HD resolutions is where AMD's Infinity Cache architecture has truly kicked in to boost the framerates in these kind of bandwidth-dependent scenarios. Once again, the Predator is either equal to the Intel card, or slightly behind – with the exception of FH5, but the difference small enough to be considered within error margins.
Thermals
So how does the Acer's Predator BiFrost design compare to first-party solutions made by Intel themselves? In terms of temperatures, both are more or less the same – core sitting at mid 70s and VRAM at low 80s after the 10-minute Furmark run. However, the noise cost is what differs between the two: the Predator is using considerably higher fan speeds (~2500RPM vs ~1900RPM) to cool down the silicon that is in fact using 10 watts less than the Intel design.
There truly is a reason why GPU vendors has long shied away from blower coolers – as they produce much more noise compared to axial fans that do not require high fan speeds to direct airflow over the length of the card. The fan itself produces a kind of high pitch "whoosh" noise which is especially noticeable when you put it under heavy load.
The Predator BiFrost A750 fared slightly better in the TSE stress test run. In this case, the VRAM stayed within 80 degrees, while the core temperature remain on the same level as the Furmark run. That said, this has negligible effect on the fan speeds, still hovering in the 2,500RPM range for the most part.
Software
The Predator BiFrost A750 also comes with its companion app that functionally is similar to Arc Control (though simplified). For the most part you don't need this app, especially given that this GPU has no RGB customization available, and you can leave the tuning to Intel's Arc Control software instead.
By the way, the power profile above pretty much just changes the power limit and thermal limits, which maxes out at 200W/88°C for Turbo mode. No overclock involved here, and honestly it can do with more granular controls, such as fan curve tuning.
Conclusion
At this point you may ask, why does Acer went with such unconventional route to cool the GPUs? Doesn't axial-based design already proven to be working fine? I probably would ask the same, but I can see where this design is coming from. Take a look at the high-end NVIDIA GPUs, and how they emphasized the "push-pull" fan configuration to contain the much higher power draw and heat. Acer is likely trying to achieve the same thing – but there's a few caveats in taking this engineering route.
First off, NVIDIA uses two axials fans – the second one in reverse direction, to push against the hot air into turning sideways. Secondly, that configuration also requires a completely bespoke PCB to fit all the circuitry inside a much smaller footprint, which is expensive to design and manufacture. Knowing how expensive GPU manufacturing can get these days, it's probably not something Acer gets to do.
So, does Acer's design work? Nope. It didn't manage to surpass Intel's own card in terms of thermals, and pushing the card up to the 216W power limit will likely see throttling, if not struggling at least (not to mention the blower fan getting really loud). There's a reason blower fans barely, if not outright ceased to exist in consumer gaming GPUs, after all.
But Acer does have one last 'trick' up its sleeve: the price. The MSRP for the Predator BiFrost A750 is RM1,299 – and as of this writing we've seen lower prices than this, which made it an even cheaper GPU compared to Intel's own offering. For the price, you're getting a decent 1080p card that should tackle most modern games just fine.
Though frankly speaking, the design is probably what made it stand out the most. Ask yourself: function over form, or form over function?
Special thanks to Acer Malaysia for providing the Predator BiFrost Intel Arc A750 OC for this review.