Review
AMD Radeon RX 7800 XT Review – There's Strength, Then There's Weakness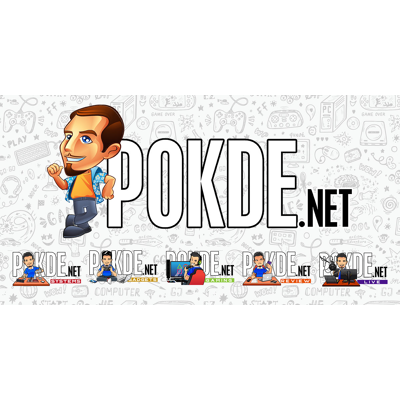 Overview
The AMD Radeon RX 7800 XT is finally here, after nearly a full year since RX 7000 series first greeted the world. The pricing is already aggressive from the get-go - is this the one that may offer the great bang-for-buck gamers has been waiting for?
Positives
+ Decent 1440p performance
+ Near-silent fans
+ PCIe connectors for wider PSU compatibility
+ 16GB VRAM provides good level of futureproofing
+ Solid value for performance
Negatives
- Power efficiency (FPS/watt) falls behind RTX 4070
- Middling ray tracing performance
It took a while – but AMD's high-end GPU lineup is finally complete with the launch of the new Radeon RX 7800 XT. The statement of intent? AMD wants to undercut NVIDIA's GPU pricing which, as everyone can see, is far from friendly for a while now. The Radeon card aims its sights to the RTX 4070, an impressively-efficient GPU that's capable of 4K gaming in some cases. Can the 7800 XT be the alternative that hurts your bank less for the same capabilities when the next upgrade cycle comes?
Unboxing
Same box design as other RX 7000 GPUs, albeit with a minor update: the "RX 7800XT" wordmark is now updated with new fonts matching AMD's latest rebranding. A silhouette of the RX 7800 XT gives you a preview of what's hidden inside the box.
Like all MBA (Made by AMD) cards so far, the box only provides you the User Manual, Red Team leaflet and the Radeon RX 7800 XT itself.
Appearance
Measuring at 267mm long, the 7800 XT is 9mm shorter than the triple-fan RX 7900 XT – although as seen here you do lose one fan that gives a bit more asymmetric look than other cards in the lineup. The fan designs remain the same across all RDNA3 cards, so nothing too interesting here.
This being a 263W card warrants a pair of PCIe 8-pin connectors to provide adequate power; elsewhere on the top side it's nothing but heatsink fins, with red accents on the right side to add a bit of AMD flair. The RADEON logo is also not an illuminated one – which is only reserved to the flagship 7900 XTX.
Down the bottom, it's once again full of heatsink fins, although there's a small cutout for the internal fan cables to connect to the GPU PCB itself.
AMD hasn't went with flow-through style coolers yet, so the back is pretty much a giant piece of heatsink with some space-themed designs added to it.
The I/O comes with some difference to the flagship RDNA3 models: the USB-C port is not present here, and in its place is the third DisplayPort 2.1 output that functionally is the same as the USB-C on the RX 7900 series models. You also get a single HDMI 2.1 port, as standard in all contemporary GPUs.
Specifications
AMD Radeon RX 7800 XT
GPU Core & VRAM:

GPU Core Variant
Navi 32 XT
Microarchitecture
RDNA 3
Process Node
TSMC N5 (GCD)
TSMC N6 (MCD)
Transistors
28.1 billion
Die size
200mm² (GCD)
4x 36.6mm² (MCD)
Compute Units
60
Stream Processors
3840
Ray Accelerators
60
AI Accelerators
120
Cache
64MB L3 (4x 16MB Infinity Cache)
VRAM Configuration
16GB GDDR6 256-bit
Memory Bandwidth
19.5Gbps, 624GB/s peak
Add-in board:
Game/Boost Clock
2124 / 2430 MHz
TDP (TBP)
263W
Recommended PSU
700W
Dual BIOS Mode
No
Display Outputs
3x DisplayPort 2.1
1x HDMI 2.1
*Max output resolution: 7680×4320 (8K) @ 165Hz, 12-bit HDR
Power Connector
2x 8-pin PCIe connector
Bus Interface
PCIe 4.0 x16
Dimensions
2.5-slot, 267mm length
Test System
What's New?
Alongside the announcement of RX 7800 XT at Gamescom last month, AMD has also introduced to two of the new (albeit arguably late since the announcement last year) features that regains feature parity with NVIDIA's counterparts. The HYPR-RX promises a one-click solution that pretty much wraps all the frame-boosting goodies into a single toggle, which enables Radeon Boost (dynamically reduces resolution on fast motions), Radeon Anti-Lag+ (reduces input lag by timing CPU processing queues) and Radeon Super Resolution (driver-level resolution upscaling).
There's also FSR3 – pretty much Radeon's answer to DLSS3's frame generation tech. It uses AMD Fluid Motion Frames (AFMF), which is AMD speak for NVIDIA Optical Flow Accelerator, but both are on paper functionally the same thing: generate frames in between GPU-rendered frames to massively boost framerates, which comes at a small latency cost. Hence why both vendors will likely require you to enable Anti-Lag+ or Reflex to compensate.
There's also a version of AFMF coming at a later date (AMD says early next year) which is game-agnostic: this means all DX11 and DX12 games are supported, giving it a huge advantage over NVIDIA's proprietary solution that's limited to game's explicit in-engine support. AMD also promises to release this feature on older generation GPUs in the future, if the markets demands so – which could be another key advantage for Team Red.
Performance
All benchmarks are done in out-of-the-box settings, unless otherwise specified. Games are tested under these settings (upscaling features such as NVIDIA DLSS, AMD FSR or Intel XeSS are turned off, unless otherwise specified):
Forza Horizon 5 (RT ON)
Maximum settings (all settings maxed out to EXTREME preset when available, Ray Tracing set to EXTREME).
Forza Horizon 5 (RT OFF)
Ultra High preset – Ray Tracing turned off.
Red Dead Redemption 2
All settings set to ULTRA – slightly higher quality over 'Favor Quality' from the in-game settings slider.
Shadow of the Tomb Raider (RT ON)
HIGHEST preset. RT Shadows set to ULTRA (which overrides default Shadow settings).
Shadow of the Tomb Raider (RT OFF)
Same as the previous run – with the exception of RT Shadows turned OFF, with Shadow settings set to ULTRA instead.
F1 2022 (RT ON)
ULTRA HIGH preset. Ray Tracing is set to HIGH under this preset.
Synthetic Benchmarks
For the comparison we brought four cards from Team Green: the previous-gen RTX 3080 Ti, and three RTX 4070s of various flavors for reference. It's generally neck-and-neck for all five cards in the Time Spy run, though Superposition 4K has massively favored the older card (with the Radeon matching three RTX 4070s) – which could be down to the much wider memory bus (384-bit, 912GB/s) that card enjoys. For the ray tracing-based Port Royal, the Radeon ended up trailing behind slightly to all four NVIDIA-based cards.
Gaming – 4K (3840 x 2160)
First is 4K – not necessarily the one AMD markets this card for, but it's something worth mentioning (since older games definitely can be run in 4K just fine). The biggest win for the 7800 XT goes to the pure raster run of Forza Horizon 5, though cranking RT to Extreme has diminished some of the advantage.
RDR2 is in the same ballpark to other GPUs, but SOTTR is where Radeon see its biggest losses, likely down to lack of optimization (as this is one of the most prominent NVIDIA-sponsored game for a while). F1 2022 reflects exactly what Port Royal has previewed, with the Radeon sitting last in the charts.
Gaming – 1440p (2560 x 1440)
Down in 1440p, the Radeon RX 7800 XT scored three outright wins in six benchmark runs, with the RDR2 now overtaken the RTX 3080 Ti by just a single frame. Still, around the same ballpark. Same can't be exactly said for the RT run of SOTTR where the Radeon card lost as much as 21% to the fastest card of the bunch (and at some 50 watts less at that). Same story for the raster run of SOTTR and RT-heavy F1 2022 – trailing behind in both cases.
Gaming – 1080p (1920 x 1080)
Similar story here for the Radeon RX 7800 XT – as memory bandwidth is much less a bottleneck at this resolution, there's less "outliers" that changes how the results look like. You're still looking at the same three wins and same three losses, though the framerate are now well into high refresh rate monitors' territory, despite with all the compute-heavy eye candy enabled.
Bonus Benchmark: Starfield
In line with the launch of Bethesda's first all-new franchise in 25 years, AMD also gave us a copy of Starfield to zip around in the vast interstellar environment. For the purpose of benchmarking, we chose this spot of the game's sequence (as seen above), which presents a mixture of graphics elements such as far, close objects, particle effects, shadows and more (it's worth nothing that ray tracing simply is not present in this game, quite surprising for an AAA game in recent times).
There are two graphics settings this game will be benchmarked on: 'Ultra' preset (which by default set its internal render resolution to 75% native, enables FSR2 upscaling), and a custom "maxed out" setting that disables built-in FSR2 upscaling, with 100% native render scale, to evaluate its most graphically demanding scenario. For performance logging we use Intel's open-source PresentMon v0.5 beta – that being said, secondary checks are also performed with AMD's built-in telemetry, as well as HWiNFO64, to verify and supplement the data.
We tested the RX 7800 XT against RTX 3080 Ti for this particular benchmark as the latter is what we currently have as part of our benchmarking rig.
The results are, rather interesting. If you game on 1440p (which is what AMD marketed this card for), you can see some notable advantage for the 7800 XT where memory bandwidth isn't stressed as hard. For the FSR2-assisted Ultra preset, you're looking at 12% more FPS for the Radeon, and in the native mode it remains in the lead with 9% more frames. That said, the gap remains on the 1080p, with both numbers representing a 12% lead for Team Red.
On the contrary, if you're gunning for 4K instead – the advantage that Radeon enjoys immediately evaporates. In both cases however, the frames are below 60 so we recommend cranking down the graphics a fair bit to give it better smoothness. You may ask – why does FSR2's performance over native resolutions seems somewhat miniscule?
In short: since Starfield runs on 75% internal resolution on the Ultra preset (which is 2880 x 1620), it's actually higher than rendering 1440p natively – which is reflected in the numbers as seen above. The scaling percentage are kept relatively high to minimize upscaling artifacts, as AMD's solution do not rely on AI to fill in the blanks, and thus is slightly more demanding than DLSS to deliver similar levels of perceived quality.
Thermals
The AMD Radeon RX 7800 XT has probably the most quirky fan behavior I've seen in this generation of GPUs, where the fan was slow to kick in when a workload surge hits causing the temperatures to immediately spike. The peak of the spike ended up slightly higher than the heat-soaked steady-state temperatures (except VRAM), but it's still far enough to worry about thermal throttling issues. Still, there's manual fan control available in AMD Software if you prefer to have a more aggressive fan curve to suppress thermal spikes like this one.
In any case, the Radeon's Navi 32 silicon peaked at 75°C, with the edge hotspot reaching 89°C, and VRAM peaking as high as 92°C (still lower than 7900 XT, however). The fan speed is also a bit all over the place, with a small initial spike, then transitioned to the peak fan speed of ~1,660RPM before settling down to somewhere slightly above 1,400RPM.
The GPU exhibits similar behavior under the 3DMark Time Spy Extreme test, although the temperature spikes are less pronounced to some degree (pun not intended). Also worth noting is the power draw: while AMD advertises 263W peak TBP (total board power) on paper, at no point in our testing we have measured the TBP exceeding 253W in sustained workloads. As seen in the TSE run above however, there is a momentary spike to 258W for just a second – so we think the 263W limit is designed for bursty workloads, not the sustained ones.
Conclusion
AMD's Radeon RX 7800 XT is considerably late to the GPU party, and word on the street goes that it's an intentional decision to clear up excess RX 6000 stocks before moving in with a new product (to avoid or minimize potential losses). The segment has now been occupied by NVIDIA's arguably way-too-pricey RTX 40 offerings, but Team Green's general argument for this generation is that DLSS3 works like magic, and makes games waaaaaay faster. Not everyone bought into that idea, however.
So this GPU then. It's perhaps not as fancy as RTX 40 series, but it's got something going for it. Considering the GPU AMD is rivaling against, the price, which is RM2,499,  does undercut the RTX 4070 – which costs ~RM2,800 to begin with. A 1440p-centric card for that price is hard to stomach for most people.
However, there are some signs as to why AMD opted to undercut into NVIDIA's offerings. For one, the RTX 4070 has amazing power efficiency: the performance ballpark is roughly the same for both cards, but the 7800 XT needs extra 50 watts of power (and a second PCIe 8-pin connector) to make that work. That pretty much nullified one of AMD's key focuses of GPUs in recent generations – efficiency. Its ray tracing performance doesn't help things, either.
That being said, part of AMD's argument is the VRAM it offers – 16GB of them. Games are getting increasingly memory-heavy these days, and we still can't exactly tell how much DirectStorage would impact those figures. 8GB is already insufficient if you play any recently released titles (Starfield itself already took 8.3GB which is on the lower side for AAA games). So going with 16GB could prove to be a safer option in the long run, but any advantage coming from this won't be immediate, of course.
So what's next for Team Red? Now that RDNA3 lineup is officially finalized (with no new models moving forward), the company is moving onto RDNA4 – we don't know what's in store yet, but signs are pointing to the company falling back to competing in mid-range and leave the high-end market for NVIDIA to completely dominate. Could this be a sign of AMD going back to its old days of offering decently-performing but dirt cheap mid-range GPUs?
That's up to anyone's guesses. Although with the world as it is right now, maybe a GPU like RX 7800 XT could fit into that description and makes wallets' lives ever-so-slightly easier.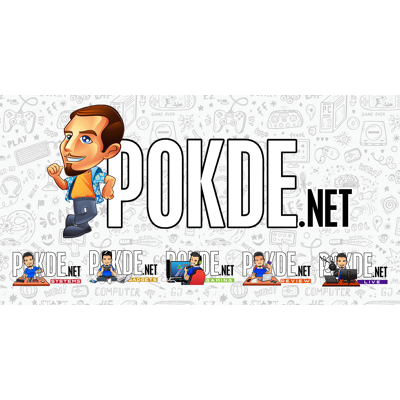 Special thanks to AMD Malaysia for providing Radeon RX 7800 XT for this review.