Review
AMD Ryzen 7 7800X3D Review – Long Live 3D V-Cache!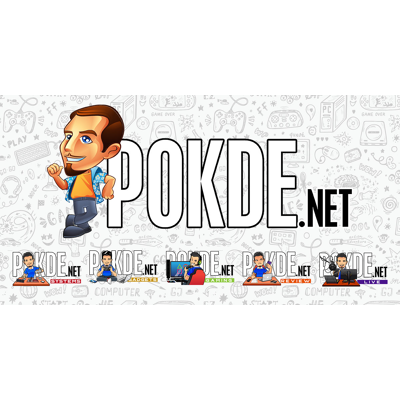 Overview
The Ryzen 7 7800X3D marks the debut of X3D chips on the new Socket AM5 platform, so how much performance can you harness from the massive pool of 3D V-Cache?
Positives
+ Class-leading gaming performance
+ Impressive power efficiency
+ DDR5 platform support
Negatives
- Slightly slower general performance
- Runs hot despite the low power draw
3D V-Cache. Once thought as just a mere novelty, this technology has since become the dark horse of CPUs – for the games that could use with extra cache, the performance boost it provides is huge. Now in its second iteration, the Ryzen 7 7800X3D is picking up where the Ryzen 7 5800X3D left off: can AMD continue to assert gaming dominance against Intel's best offerings?
AMD Ryzen 7 7800X3D: Basic Specifications
Processor
AMD Ryzen 7 7800X3D
AMD Ryzen 7 5800X3D
Core Configuration
8 cores, 16 threads (1 CCD, with 3D V-Cache)
Process Node
CCD: TSMC N5
IOD: TSMC N6
CCD: TSMC N7
IOD: GloFo 12nm
Microarchitecture
Zen 4 "Raphael"
Zen 3 "Vermeer"
Boost Clock
5.0GHz
4.5GHz
Base Clock
4.2GHz
3.4GHz
Cache (L2+L3)
8+96MB
4+96MB
TDP
120W
105W
Memory Support
DDR5-5200
Max. 128GB dual-channel
DDR4-3200
Max. 128GB dual-channel
Onboard Graphics
AMD Radeon Graphics
2 CUs (RDNA2) @ 2.2GHz
None
PCIe Lanes Configuration
28x PCIe 5.0
24x PCIe 4.0
Socket
Socket AM5 (LGA1718)
Socket AM4 (PGA1334)
Chipset Support
AMD 600 Series
AMD 300*, 400, 500 Series
(Select 300 series M/Bs only)
The Ryzen 7 7800X3D gets all the stuff you expect from the AM5 platforms, however there are some minor differences aside from the presence of 3D V-Cache. The TDP is "raised" to 120W, and clockspeed reduced to accommodate the more sensitive parts of the 3D V-Cache (for reference, the standard Ryzen 7 7700X boosts up to 5.4GHz single-core).
Test System
Benchmarks
For the gaming tests – Resizable BAR is turned ON, and VBS (virtualization-based security) is turned OFF. All tests are conducted in out-of-the-box configuration, unless otherwise specified.
Cinebench R23
Given that we know the Ryzen 7 7800X3D is a slightly downclocked chip with lower clockspeeds overs its equivalent 7700X counterpart, it's no surprise here that both in single-core and multi-core workloads it loses out slightly, generally in line with the expectations from the specs.
Despite the official TDP rating of 120W, keep in mind that AMD uses the rating very loosely here. Just like Intel, the TDP rating is more of a guidance for coolers rather than its actual power draw – and in practice, we're seeing power draw equivalent to the company's low-power 65W-class chips, like the Ryzen 7 7700 non-X model (both runs on 88W PPT).
Why the 120W rating then? It turns out that having a 3D V-Cache sitting on top of the core itself traps a fair amount of heat – despite pulling the same power, the X3D chip is hovering at a rather hot 81°C as opposed to a mere 68°C on the Ryzen 7 7700, so AMD is basically advising to use slightly beefier coolers to account for less conductive heat transfers in-chip.
7-Zip
Moving on to the next test, 7-Zip. Same trend here, with the X3D chip losing out on decompression slightly (clockspeed is a factor), however the compression performance is virtually identical on both the X3D and Ryzen 7 7700X. Given the power draw however, the Ryzen 7 7800X3D easily wins on the efficiency department here.
3DMark Time Spy
3DMark Time Spy is not the kindest to AMD processors – still, comparing against the same family we can see the Ryzen 7 7800X3D once again gets edged out by the conventional Ryzen 7 7700X thanks to that chip's 400MHz higher clockspeeds. Though, in practice the difference between the two are negligible – but when it comes to gaming, hold your judgement first.
Handbrake
Here's a multi-core focused workload where we feed a 10-minute 4K clip and let Handbrake do the work to generate a 1080p MKV video from it. As expected again, the Ryzen 7 7800X3D is slightly slower than its non-X3D counterpart at a 20-second deficit.
Gaming
And here's the main event. You don't buy AMD's X3D chips for productivity (unless it requires huge cache pool), so when it comes to this chip's home ground, it leaves even the Intel Core i9-13900K in the dust on certain cases, like the CPU-heavy Shadow of The Tomb Raider. On the contrary, in GPU-heavy games like Red Dead Redemption 2, the extra cache likely remained unutilized so the clockspeed matters more, and that gives it a slightly disadvantage due to lower clockspeeds at disposal.
Forza Horizon 5 is a bit of a mixed workload where it gives the Ryzen 7 7800X3D a small victory against all chips; while F1 2022 – another GPU-heavy scenario with ray tracing in use, points the bottleneck back to GPU so it makes largely no difference across all chips. The usefulness of the extra cache really boils down to each game, some games rely on it heavily, such as MOBAs; whereas others like sightseeing games are more often than not bound to GPU horsepower so the cache remains largely unused to exploit the chip's potential.
Conclusion
Unsurprisingly, the AMD Ryzen 7 7800X3D continues to outrun every CPU on the market when it's given the chance to flex its cache size. Pair it with the power draw, and you're witnessing what is probably the most efficient gaming CPU in the world right now, at this time. The general performance is at a deficit against the regular Ryzen 7 7700X, but that is expected behavior due to limitations that come with adding a physical, heat-insulating layer on top of the cores.
At RM2,199, there is some price premium added over the Ryzen 7 7700X (with RM1,899 MSRP). To some people who solely game, having another RM300 added on top of the mid-range chip to turn it effectively into world's fastest gaming CPU sounds like a no-brainer – and you don't even need high end hardware to harness all that performance (aside from GPU, of course). You can run it on even the A620 motherboards with some decent air-coolers and it'll rip every chip a new one without breaking a sweat (and your wallet).
The only competition it'll be facing is in fact, its very predecessor – the Ryzen 7 5800X3D. That chip is currently priced at around RM1,500 or so – pair it with the ever-cheaper AM4 motherboard plus DDR4 RAM, and it'll still give all the best chips in the world a run for their money. So it really boils down to this: Do you want the X3D Lite option, or the X3D Premium option?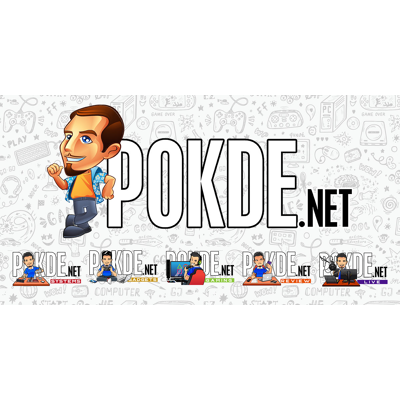 Special thanks to AMD for providing the Ryzen 7 7800X3D used in this review.