Review
ASUS ExpertCenter D641MD Review — an office PC you would want to use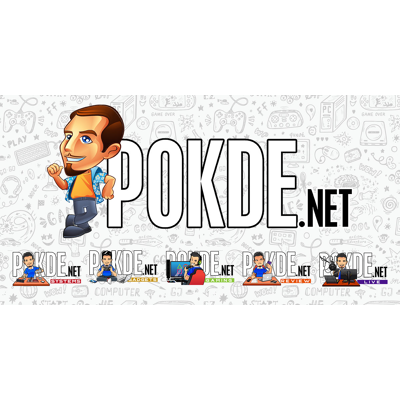 Overview
The ASUS ExpertCenter D641MD is an office PC designed with the sole intention of making the life of office workers and the IT management team much easier. While you may think that any basic PC may be good enough for office work, the ExpertCenter D641MD will definitely change your mind.
3 Year Local Manufacturer Warranty
From RM1249
(customizable specifications, refer to ASUS Malaysia for official pricing)
Positives
+ Comes with a bundled keyboard and mouse
+ Very functional design with huge number of USB ports on the front
+ Tool-less build makes it easy to maintain and upgrade
+ Sufficient cooling is afforded with perforated side panel
+ Management software will make your IT team's job a breeze
+ 80+ Platinum power supply should help you save on your electricity bill
Negatives
- Does not come with the accessories required to upgrade the storage
- Non-standard power cables might be an issue later on when ASUS no longer makes spare parts for these
The ASUSPRO lineup of laptops and desktops designed for enterprise use have now evolved into the ASUS Expert series with ASUS ExpertBook laptops and ASUS ExpertCenter desktops. We have previously looked at the ASUS ExpertBook P5440, which proved to be an excellent machine for on-the-go use, and today we will be checking out their ASUS ExpertCenter D641MD, a compact desktop that's actually more interesting than the phrase "commercial PC" would have you think. Do note that our sample comes with the ASUS ExpertPC branding, but ASUS has confirmed that they will be renaming the lineup as the ASUS ExpertCenter series soon.
In the Box
I skipped the boxes because they are as boring as the words "commercial PC". Luckily the contents are a lot more interesting though. You get a basic membrane keyboard, a simple three-button mouse, my favorite kind of WiFi antenna, i.e. the magnetic kind, a power cable and of course the usual documentation that you would get with a new PC.
The keyboard feels as good as a basic office keyboard can be, but the placement of the Sleep, Wake and Power buttons above the PrtSc button got me waving my fists at the screen multiple times as I accidentally put the system to sleep when all I wanted to do was to take a screenshot. Couldn't ASUS have put the power buttons anywhere else on the keyboard?
Just enough flair to make it interesting
As an office PC, you would be right to assume that the ASUS ExpertCenter D641MD will sport a tame design. With that said, I do think that the contrasting textures do give it quite a nice, classy look. For some reason, there are some slots above the ASUS logo, but they aren't connected to any card readers. The USB ports above it are connected, but we will take a closer look at that in a moment.
The motherboard in this case is inverted. In fact most of the things are very different from a conventional PC build. The expansion cards are situated over at the top end of the case. You get a LAN port, two PS/2 ports in case you are still hung up on them old peripherals (or your boss is), display outputs and of course the usual trio of 3.5mm audio jacks. Interestingly there's a DisplayPort output on the motherboard, while the graphics card doesn't. We will touch more on that later.
ASUS definitely made sure that they aren't going to be selling an oven disguised as a PC to unsuspecting enterprise users. There's plenty of perforation here to make sure that the components in it can breathe, even though there really isn't that much heat to be produced by these parts in the first place. Interestingly there are no intake and exhaust for airflow through the chassis, with the ASUS ExpertCenter D641MD relying solely on coolers mounted directly onto the components themselves.
ASUS ExpertCenter D641MD Specifications
CPU
Intel Core i5 9400 @ 3.0 GHz (up to 4.4 GHz Boost), 6C/6T, 65W TDP, 14nm
RAM
16GB (2 x 8GB) 2666 MHz DDR4
(upgradeable up to 64GB (16GB x 4))
GPU
NVIDIA GeForce GT 1030 2GB GDDR5
Storage
256GB Kingston M.2 PCIe 3.0 x2 NVMe SSD
2TB 3.5″ Toshiba 7200RPM HDD
Slim type DVD-RW ODD
(upgradeable with 1 x 3.5″ HDD)
Software
Windows 10 Pro
MyASUS
ASUS Business Manager
AudioWizard
Connectivity
Intel Wireless-AC 9462 (WiFi 802.11ac 1×1)
Bluetooth 5.0


Front:


1 x Type C (USB 3.0, 5 Gbps)
4 x USB 3.1 (10 Gbps)
2 x USB 2.0


Rear:


1 x RJ45 LAN
4 x USB 3.0
1 x PS/2 (keyboard)
1 x PS/2 (mouse)
2 x HDMI
1 x DisplayPort
1 x D-sub (VGA port)
1 x DVI-D
3 x audio jacks
Audio

Front:


1 x 3.5mm Headphone
1 x 3.5mm Microphone


Rear:


1 x 3.5mm Line-in
1 x 3.5mm Line-out
1 x 3.5mm Mic-in
Power
1 x 300W (80+ Platinum)
Dimensions
145 x 276.6 x 342.4 mm
Weight
6.0 kg
Performance
ASUS crammed in a good amount of storage in the ASUS ExpertCenter D641MD. There's a 256GB M.2 PCIe NVMe SSD mounted on the motherboard, along with a 2TB 3.5″ SATA HDD. Neither the M.2 drive nor the SATA drive rank among the fastest we have seen, but since the system boots up in mere seconds, I don't think there's any reason to complain in the first place.
The Core i5-9500 is also pretty strong. While it is no match for the higher-end gaming laptops and desktops, the ASUS ExpertCenter D641MD here definitely boasts of more than sufficient grunt for office work.
You can even pull off a bit of gaming with the ASUS ExpertCenter D641MD thanks to the GeForce GT 1030 graphics. DOTA 2 and CS:GO would be valid choices, although more graphically intensive titles would be beyond the capabilities of this low-profile graphics card.
PCMark is probably a more appropriate benchmark for it, and it does look pretty good for all the tests. As you might expect, the system does exceptionally well in the Essentials and Productivity category.
Thermals are also very well controlled, with the CPU only warming up to 64°C while the GT 1030 hit 62°C during a 3DMark Time Spy run. That's kinda expected as there's plenty of room in the ASUS ExpertCenter D641MD to allow for heat to be dissipated easily, not to mention that half the side panel is essentially just a big mesh.
User Experience
So while I may not be your usual desk jockey sifting through documents and spreadsheets day in, day out, I can appreciate a good office PC when I see one. And the ASUS ExpertCenter D641MD is a pretty excellent example of that.
Purposefully designed
Unlike other run-of-the-mill PCs, the ASUS ExpertCenter D641MD is very clear optimized for an office environment. All the USB 2.0 ports are sent to the back, while the fast USB 3.0 and 10 Gbps USB 3.0 are routed to the front, making it easier for you to plug in any storage media and quickly transfer files. With a normal PC case, you would have up to four USB ports on the front panel, but you get seven here, including the USB-C port. Clearly ASUS being a motherboard manufacturer helps when it comes to this level of specialization, but it shows the amount of thought that went into the design of this system as a whole.
Plugging devices into the USB ports yields a hollow plastic "thunk" noise, but that's just because behind the plastic fascia lies a relatively large gap between it and the metal chassis. It should be able to withstand daily abuse without any issues, although I do not recommend abusing your office PC. PCs have feelings too.
Since we already checked out the nice exterior, I just had to open it up. ASUS obviously put a lot of thought into this, and the ASUS ExpertCenter D641MD actually sports thumbscrews for a tool-less experience. The internal layout is also very nice, as you can see. ASUS designed the ASUS ExpertCenter D641MD to allow for easy upgrades in the storage department. There's very effective use of space without blocking airflow, although there's actually no airflow through the case per se. You get coolers mounted directly onto the CPU and GPU, and that's it. The CPU fan features what looks like a custom fan slapped onto an Intel stock cooler, and a shroud ensures that all the hot air is exhausted from the case rather than left to warm up the insides.
The entire storage compartment swings out to give you easy access to the storage drives. It also opens up to let you upgrade the M.2 SSD hiding behind the tray, as well as for easier entry to the RAM slots. One advantage of this design is that you cram a lot more hardware into a lot less space, as ASUS has proven here with the ASUS ExpertCenter D641MD.
Though I must say what I like the most about the ASUS ExpertCenter D641MD is that it accepts all standard-sized stuff. No need to search for rare M.2 2230 SSDs or high-density SO-DIMMs, as it supports standard 3.5″ drives, standard M.2 2280 SSDs and standard 288-pin DDR4 UDIMM. It makes sourcing for upgrades or replacing faulty components much more painless than your standard pre-built. Now I am not sure if other OEMs do the same, but I am definitely glad that ASUS is doing this.
What I like less is that while there are connectors ready for you to throw in another SATA drive, ASUS didn't throw in the power cables for it. ASUS is using a custom motherboard design, where the power supply is only connected to the motherboard, and power is routed through the motherboard to the components. Probably for space-saving reasons, ASUS is not using standard SATA power connectors on the board, instead opting for a custom 4-pin connector that supplies power both the ODD and HDD in one go. ASUS should include the power cables for additional storage drives along with the second HDD Tool-less tray (which actually has different design from the included one) in the box, just to ensure that the IT guy doesn't have to make a few phone calls to procure cables just to add one more drive to the system.
Speaking of power, you do have quite limited options if you want to upgrade your graphics card to tackle more intensive workloads than the GeForce GT 1030 can handle. There are no PCIe power connectors, so any card that you want to run in this system has to fit under the 75W limit that the PCIe slot has. The GeForce GTX 1650 is the fastest card I know that can be gotten without a PCIe power connector, so there's your cap there. There's also the height limit, as while ASUS built the chassis to support full-height PCIe brackets, there isn't enough room for full-height cards as the storage door closes down into the case near the end of the graphics card. There are some low profile cards in the market, so if GPUs get more efficient in the coming years, you might be able to upgrade the ASUS ExpertCenter D641MD into a casual gaming PC so you can game work on intense GPU-based workloads in the future.
Easily managed
One of the key features of a commercial PC is that it has to offer some form of manageability. And while ASUS has built the ASUS ExpertCenter D641MD to MIL-STD 810G standards, you would still have to be able to monitor the system status. That's where ASUS Business Manager comes in as it allows to easily monitor your system, get updates and even configure power management. Now once you scale up your business, there also the ASUS Control Center for a centralized IT management suite, but we didn't get to play around with that.
Those who are accustomed to ASUS' more consumer-oriented products will find MyASUS more familiar. That's the simpler management tool. And of course, there's also AudioWizard because nobody's working without some tunes.
There's one thing I wish ASUS had thought about though: allowing the use of the iGPU for multi-monitor setups. As we have seen earlier, there are actually more display outputs on the motherboard than on the graphics card itself, so letting you use the iGPU is a no-brainer to open up the avenue of a serious multi-monitor workstation powered by the ASUS ExpertCenter D641MD. It's a simple toggle of the iGPU Multi-Monitor option in the BIOS settings, but it would have been a lot better if it was enabled straight out of the box.
Conclusion
The ASUS ExpertCenter D641MD is a nice, compact desktop PC that's perfect for the modern office environment. I really don't see that many flaws aside from the fact that it can support upgradable storage but ASUS decided to exclude the parts you need to upgrade it. Maybe this is a commercial-level thing that I am unfamiliar with, but I do like my pre-built PCs with all the additional attachments needed to take full advantage of whatever upgradeability they offer.
Pricing for the ASUS ExpertCenter D641MD varies, with it being customizable to your specific needs. It is, after all, a commercial desktop, and every client will have different needs and thus ASUS allows you to mix and match from a variety of CPU, GPU, RAM and storage options. The absolute base models starts from RM1249, which is quite a deal for what I find to be a very well optimized design. Of course it scales up quite a bit once you throw in the bells and whistles. Overall, I really enjoyed using the ASUS ExpertCenter D641MD as an office PC, and if I were to get one, I would start looking for a low-profile GPU too, but that's just me.
Our thanks to ASUS Malaysia for sending us the ASUS ExpertCenter D641MD for review.