Review
ASUS ROG Crosshair X670E HERO Review – Ryzen's Cheat Code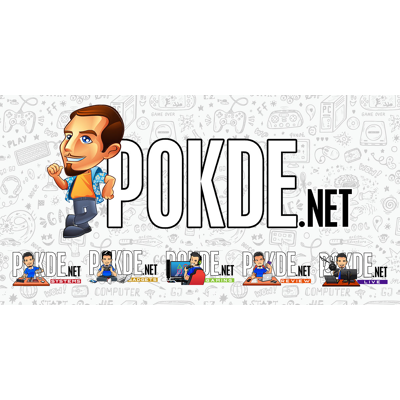 Overview
AMD's entirely new socket AM5 generation meant a big reset for motherboard manufacturers for their designs - what will ASUS ROG Crosshair X670E HERO bring to the table?
Positives
+ PBO Enhancement significantly lowers CPU temps with minimal performance loss
+ Robust VRM cooling
+ Plenty of high-speed M.2 slots
+ User-friendly BIOS
+ Driver USB for quick setup
+ Q-Latch / Q-Release makes installation easy
Negatives
- Fingerprint magnet on reflective surfaces
- Lost one PCIe x16 slot at the bottom from previous generation
- Only single 2.5GbE LAN
- Very expensive
AMD's next-gen DDR5 platform sees huge changes to the motherboards and the specifications around it – so that gives the manufacturers some leeway to do redesigns on looks or even the components used to feed the power or route the signal. The ASUS ROG Crosshair X670E HERO is among the first models to arrive with the X670E chipset, which is the designated platform of Ryzen 7000 series CPUs.
Unboxing
Just like the Intel Z-series counterpart (read here), it's the standard ROG packaging that has been used in their products for a while by now. However, the big orange letters does easily tell you this is in fact, a socket AM5 motherboard so you won't have any issues telling it apart from many of ROG's samey-samey boxes of flagship motherboards.
Below where the motherboard sits are the assortment of cables, screws and all kinds of stuffs that makes your motherboard go brrrrrr. Unlike the Intel ones, you don't get the keychains or swag stuff – and the PCIe 5.0 M.2 expansion card is in fact, a downsized one that only contains a single M.2 slot (they do not brand it as Hyper M.2 card). Weird choice given X670E's capabilities of more PCIe 5.0 lanes… aside from that, you do still get a USB containing all the drivers you need to get stuffs up and running.
Appearance
Like the Z790, you get two huge chunks of "mirrors" located on I/O side (Polymo Lighting), and down below which is given the role of dissipating not one, but two Promontory 21 chips. The VRM and primary SSD heatsinks are slightly toned down in design – but you'll have to compare it side to side to realize that if I didn't tell you beforehand. All things considered, this is a huge visual update over its direct predecessor – the ROG Crosshair X570 HERO. No backplate like the Z790 HERO though – not that it needs one based on our testing below.
Below them all sits another big, flat metal heatsink which covers three SSDs; and on the bottom of the board is one PCIe 4.0 x1 slot – instead of the full-size x16 slot that the Intel counterpart gets. The CMOS battery is covered halfway by the SSD heatsink – but you won't need to worry about it since you can reset it by pressing the button on the rear I/O instead. No lighting is present on this section, this is purely reflective surface so that means the Polymo Lighting will be the single customizable light source of this motherboard.
On the rear side, plenty of I/O. From top you get a BIOS FlashBack button and a Clear CMOS button, followed by a HDMI output. Below that is twelve USB ports in various types: the USB-A are all simplified with every single port running the 3.2 Gen 2 spec (10Gbps), while all the USB-C ports are lined up on the left side. The USB4 ports are instead labeled with the number '40' next to the USB logo – unlike the lighting arrow you'll find on Thunderbolt ports. Moving downwards – a single 2.5GbE LAN, then comes Wi-Fi 6E antennas and finally the audio outputs which include S/PDIF and five-channel 3.5mm audio jack.
Specifications
ASUS ROG Crosshair X670E HERO
CPU Support
Socket AM5 (AMD Ryzen 7000 Series)
Form Factor
ATX (12 x 9.6 in / 305 x 244mm)
Chipset
AMD X670 (dual chipset)
Power & VRM
2x EPS 8-pin
18+2 stage (Vcore+SoC), Vishay SIC850A (110A per powerstage)
ASUS DIGI+ EPU ASP2205 PWM controller
Memory
4-slot Max. 128GB DDR5-5200 unbuffered
Overclocking support up to DDR5-6400+
AMD EXPO support
PCIe Expansion Slots
PCIe 5.0 x16 (two slots – wired to CPU, support x16 or x8/x8 mode)
PCIe 4.0 x1 (single slot – wired to PCH)
Storage
6x SATA 6Gb/s
5x M.2 slots (4x onboard + 1x PCIe 5.0 M.2 AIC)
PCIe 5.0 support on two onboard slots & PCIe 5.0 M.2 AIC slot – remaining two wired to PCIe 4.0
Networking
Intel Wi-Fi 6E AX210 (M.2 2230)
Intel 2.5GbE I225-V LAN
USB
Rear:
2x USB4
1x USB 3.2 Gen 2×2 USB-C
9x USB 3.2 Gen 2 (8x USB-A, 1x USB-C)
Front (headers):
1x USB 3.2 Gen 2×2 USB-C (60W PD/QC4+ support)
2x USB 3.2 Gen 1 headers (splitting to 4x USB 3.2 Gen 1)
3x USB 2.0 headers (splitting to 6x USB 2.0)
Other I/O
1x HDMI-out (onboard GPU)
1x Wi-Fi antenna connector module
1x BIOS FlashBack button
1x Clear CMOS button
Audio
ROG SupremeFX
Realtek ALC4082 codec
ESS ES9218 Quad-DAC
5x gold-plated audio jacks (rear)
1x S/PDIF (TOSLINK optical out)
1x front panel audio header
Peripheral Headers

Fan and Cooling

1 x 4-pin CPU Fan header
1 x 4-pin CPU OPT Fan header
1 x 4-pin AIO Pump header
4 x 4-pin Chassis Fan headers
1 x W_PUMP+ header
1 x 2-pin Water In header
1 x 2-pin Water Out header
1 x 3-pin Water Flow header
Miscellaneous
3 x Addressable Gen 2 headers
1 x Alteration Mode Switch
1 x Aura RGB header
1 x Front Panel Audio header (AAFP)
1 x 10-1 pin System Panel header
1 x Thermal Sensor header

Accessories
Cables
1 x ARGB RGB extension cable
1 x RGB extension cable
4 x SATA 6Gb/s cables
PCIe 5.0 M.2 Card with Heatsink
1 x PCIe 5.0 M.2 Card with heatsink
1 x M.2 screw package for PCIe 5.0 M.2 Card
Additional Cooling Kit
1 x Thermal pad for M.2
Miscellaneous
1 x ASUS Wi-Fi moving antennas
3 x Rubber Packages for M.2 backplate
1 x Q-connector
1 x M.2 Q-Latch package
3 x M.2 Q-Latch packages for M.2 backplate
Installation Media
1 x USB drive with utilities and drivers
Documentation
1 x User guide
Test System
A Closer Look
VRMs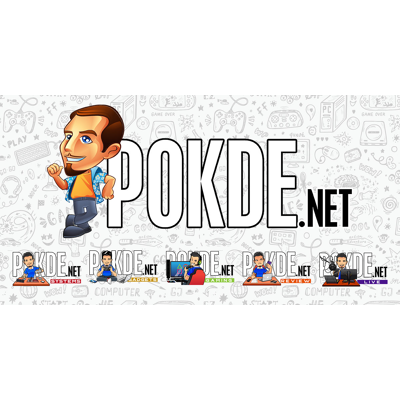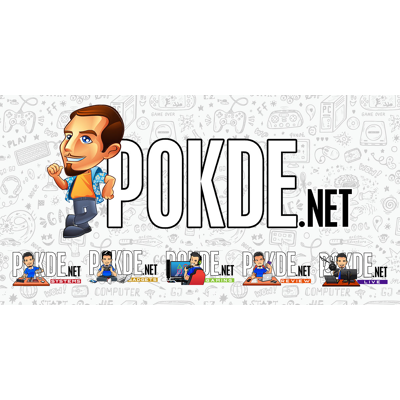 Among this 18+2 powerstage sits 18 of Vishay SIC850A Vcore MOSFETs which are each rated for 110A. The remaining two MOSFETs (VSoC) are Intersil ISL99390 – same one used for Z790 HERO, rated at 90 amps. It is covered with a big chunk of metal with slightly less diagonal cuts compared to its Z790 equivalent; and also it doesn't have the massive backplate that the Team Blue motherboard uses (not that it needed one – temps below will explain).
VRM controller, however, is managed by ASUS's in-house DIGI+ EPU ASP2205 chip – unlike the Renesas unit from the Intel model. Aside from that, you get the Polymo Lighting with slightly different designs again, over Intel models.
Audio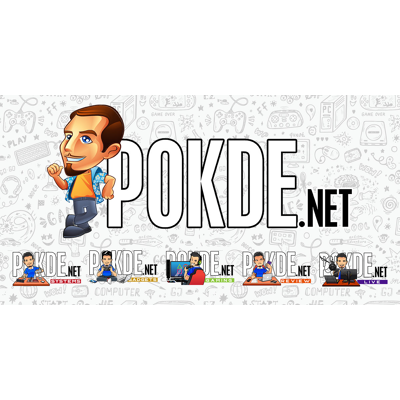 Just like its Intel counterpart – here you're seeing the combination of Realtek ALC4082 + ESS ES9218 Quad DAC (right). Same number of capacitors and layout are the exact same. Any high-impedance headphones won't be a problem for this to handle.
Storage & Expansion
Here's an interesting one. By default the X670E HERO comes with five M.2 slots: two PCIe 5.0 x4 (inline with PCIe expansion slots) and another two PCIe 4.0 x4 (right side). The fifth one takes in the form of a PCIe 5.0 M.2 expansion card – not the one that was branded as Hyper M.2 Card in Intel motherboards.
Some napkin math should get you figured out that this rather less branded expansion does in fact, comes with just a single PCIe 5.0 slot – not two. An additional slot on the add-in card, even if running on PCIe 4.0 would've been nice, no? Like the Z790 HERO – no presence of M.2 25110 slots so this might be something you have to take note in case SSD manufacturers starts using this new standard down the few years' line.
Keep in mind that both PCIe 5.0 slots only will operate either a single x16 mode (one slot used) or x8/x8 mode (both slots used). You can manually configure this through PCIe settings under BIOS. In that case, should you use the PCIe 5.0 M.2 expansion card, that will mean your GPU slot gets limited to PCIe 5.0 x8 bandwidth only. You won't need to worry about GPU saturating that just yet though – at least not in a year or two.
I/O
First up is the USB4 controller – which is handled by Intel JHL8540 controller. Which conveniently is also the same exact chip that does the work for Z790 HERO's Thunderbolt 4 controllers… so yes, USB4 is in fact Thunderbolt 4. The more you know. Various I/O is managed by ASMedia chips spanning in many places; connectivity wise, the AMD board gets the Intel I225-V 2.5GbE controller (which is the older one compared to I226-V in Z790 HERO), and the Wi-Fi 6E module is the M.2 2230 version of AX211 – aptly named AX210. AMD's Promontory 21 chipsets handles downstream signaling; with various ASMedia controllers handling I/O on devices.
Thermals
As far as testing on stock settings go, we're seeing the CPU pulling ~180W peak (PPT) on a full-blown Cinebench R23 test; VRM sensors report just 54°C, so there's no worry on thermals affecting CPU performance as far as power delivery is concerned. The dual FCH chipsets hit around 62°C on a single CrystalDiskMark benchmark run which takes about 5 minutes or so – the temperatures does report two separate chips individually through HWiNFO64 but you'll see average values within Armoury Crate. That said, during our testing we never saw both chipsets deviate even two degrees apart.
Performance: PBO Enhancement
Here's a killer feature that currently exclusive to ASUS motherboards: PBO Enhancement. On paper it looks like a simple temperature limiter – which you'd expect drops the performance accordingly depending on how aggressive you'd like to go in terms of thermal management. Except… it barely does. Based on our Cinebench R23 tests on the Ryzen 9 7900X, the scores only dropped by 1,000 points between default and the most aggressive Level 3 setting – and we even gained small amount of points on Level 1!
This feature is available on all 600 series ASUS motherboards so far, if you have one of these – turn this feature on right NOW. Now, how does this even work? Lower temps, power and somehow, higher clocks and scores? According to ASUS – this setting does not simply just put a temperature limit; but rather, as you turn on this feature the motherboard works out voltage and other PBO optimizations (effectively, auto-undervolting of sorts) and that in turn gets you much better power efficiency and thus, more performance per watt.
Other Features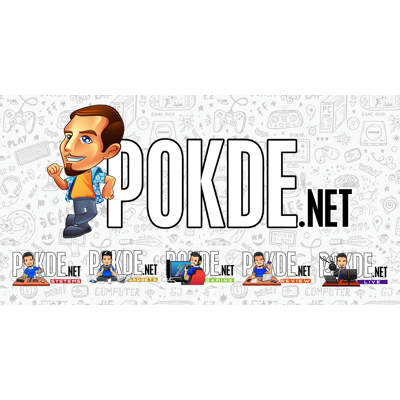 A few things got the latest upgrade compared to the AM4 equivalent – namely, the introduction of FlexKey button. This button is effective a macro key and you can assign it from the options within BIOS. While these stuffs are mainly designed for overclockers, the START button for one will save you some trouble shorting case header pins should you need a quick check on the system outside of the PC case.
Like the Z790 HERO, you get a ALT_PCIE_MODE switch that directly drops all signals to PCIe 4.0 should any of your add in cards (such as GPUs) doesn't feel like it. In some cases this switch might be useful if you use vertical PCIe risers that was not designed for PCIe 5.0 signaling just yet. For overclockers, there's a LN2_MODE jumper should you feel a little bit… adventurous.
Starting Up
First thing first, a quick trip to BIOS and enable EXPO (previously called DOCP on older motherboards) so your memory is cranked up to speed. Just like any other ASUS motherboards, you get the usual suite of software features all housed under Armoury Crate – from monitoring usages, temperatures to changing Polymo Lighting and AURA SYNC stuffs. FanXpert and all the AI features are here should you need a quick-fire way of balancing thermals and acoustics; but of course custom tuning is here should you feel like giving it a bit more oomph than what the robots can do.
ASUS does offer many other exclusive software such as Sonic Studio III, MyASUS and all that which are optional; you can grab them anytime if you want all these bells and whistles.
Conclusion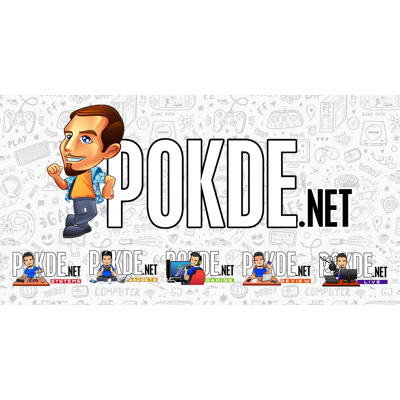 I'll get this up front: the price you're looking at is RM3,569 for a piece of ASUS ROG Crosshair X670E HERO. I'm not entirely sure where would the extra price comes from, considering Intel's Z790 counterpart does cost slightly less – AMD's platform doesn't need as much VRM materials; and one of the PCIe x16 slot is lost to the prior generation for 'good' measure. Extra signaling requirements (and thus thicker and pricier PCBs) for the second PCIe 5.0 M.2 slot? Could be.
On the positive side, VRM and dual FCH chipsets stays consistently low without the need rather creative solutions – which is a plus point. The best part though, this motherboard does enjoy the PBO Enhancement feature, which almost functions like a cheat code to massively improve thermal while barely losing CPU performance based on our testing. That said, this is not exclusive to this particular motherboard – it's available to all ASUS motherboards by now so it's not entirely added points for this board.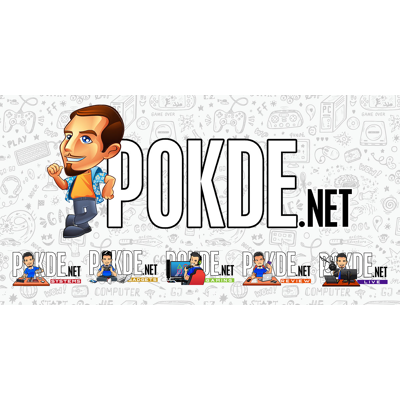 I will say this is strictly an enthusiast-only motherboard since AMD's design choices meant you can't really overclock in the most traditional sense – anything past DDR5-6400 will require you to decouple FCLK and that guarantees worse memory performance; the CPU itself is designed to hit 95°C and you'll need exotic cooling solutions to try to contain it below that magic temperature with the CPU fully maxed out. Practicality will not be the main reason you're looking at this motherboard – however, visuals? Beauty is in the eye of the beholder, I suppose. Assuming your beauty does worth this much.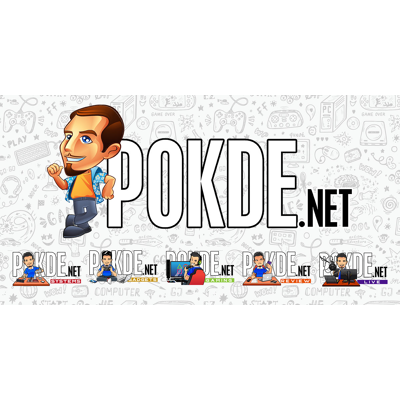 Thanks to ASUS Malaysia for sending us the ROG Crosshair X670E HERO for the purpose of this review.