Review
ASUS ROG Flow X16 Review – The Ultimate Versatile Gaming Laptop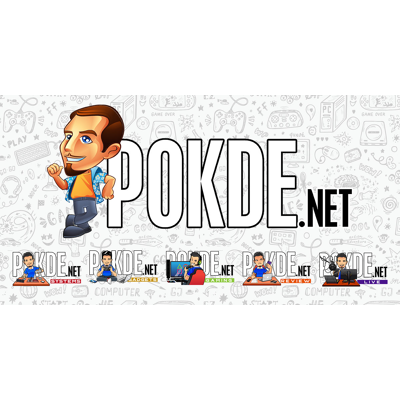 Overview
The ASUS ROG Flow X16 is a versatile gaming laptop that also packs plenty of firepower inside, making it appealing to a good variety of gamers, particularly those who are also working adults. Is it worth your money? Let's find out.
Positives
+ Good performance overall
+ 360° hinge adds a whole layer of versatility
+ Relatively light for its size but still maintains a solid build
+ 1.7mm travel distance keyboard
+ Touchscreen
+ Excellent Mini LED QHD display with 16:10 aspect ratio and 165Hz
+ Speakers are surprisingly decent
Negatives
- CPU suffers from thermal throttling
- Fan can get rather noisy
- No HDMI 2.1 nor RJ45 LAN
- Laptops around the same price range come with stronger CPU / GPU
Unboxing the ASUS ROG Flow X16
Starting off the ASUS ROG Flow X16 review with the unboxing, the packaging is a bit out of the usual, clad in black with some lines strewn across it, essentially giving a teaser as to what the laptop looks like. It kind of reminds me of the older Zephyrus boxes. Inside the box, you can find the following items:
ASUS Pen 2.0
User guide
Safety and regulatory information
MyASUS leaflet
ASUS ROG Chakram Core gaming mouse
Charger
Power cable
The ASUS ROG Flow X16 itself
Specifications
 
GV601R-WM5100W
GV601R-MM6110W
Processor
AMD Ryzen 7 6800HS
Graphics
RTX 3070 Ti 8GB GDDR6
RTX 3060 6GB GDDR6
Display
16″ Mini LED QHD (2560 x 1600) 16:10 165Hz
16″ IPS QHD (2560 x 1600) 16:10 165Hz
RAM

16GB DDR5-4800 

16GB DDR5-4800 

Storage

1TB M.2 NVMe™ PCIe® 4.0 SSD 

 1TB M.2 NVMe™ PCIe® 4.0 SSD 

Connectivity
WIFI 6E (802.11ax)


Bluetooth

 

5.2
1x XG Mobile interface
1x USB 3.2 Gen 2 Type-C

 

with DisplayPort

 

1.4  and Power Delivery


1x USB 3.2 Type-C

 

with support for DisplayPort

 

1.4 and Power Delivery
2x USB 3.2 Gen 2 Type-A


1x HDMI

 

2.0b
1x 3.5 mm combo audio jack


1x MicroSD card reader

Power
90WHrs Battery
240W AC Adapter
90WHrs Battery
200W AC
Dimensions

355 x 243 x 19.4 mm

Weight

2.0 ~ 2.1kg

Bundle
ROG Backpack
ASUS Pen
ROG Chakram Core Gaming Mouse
ROG Backpack
ASUS Pen
Price
RM11,999
RM9,499
Performance
Starting off our benchmark suite with CrystalDiskMark as per usual, the 1TB SSD inside the ASUS ROG Flow X16 has plenty of speed going for it. In simpler terms, you can generally expect fast transfer speeds with minimal loading times, on top of a healthy 1TB of storage. In case you're wondering, it is the Micron 3400 NVMe SSD.
On Cinebench R20, the AMD Ryzen 7 6800HS powering the ASUS ROG Flow X16 has a pretty strong showing. While the single core performance could be better, the multi-core score is pretty high up there. Generally, you can expect great CPU performance in general and it should be more than enough for most users for a long time.
Moving on to Unigine SuperPosition in the 4K Optimized benchmark, it had a pretty decent showing but I'm not surprised to see it being under the 10K mark. As you can see from the other results, you will need a stronger GPU for that, likely in the realms of the RTX 3080 or higher, especially since 4K resolution is very graphically-intensive.
As for 3DMark Time Spy, the ASUS ROG Flow X16 seems to have a better showing here, generally only losing out to laptops running a stronger GPU or with a more optimized CPU/GPU combination. From what I can see, if you're not running the laptop in 4K resolution (via external monitors as the laptop display is set 2560 x 1600), you should have more than enough power.
With 3DMark Port Royal on the other hand, you can see that ray tracing is a bit too hard still for the RTX 3070 Ti as the ASUS ROG Flow X16 only managed a score of 6,047. It's not bad if you compare it to other laptops but generally speaking, it's best to not enable ray tracing as your performance will really tank from there.
Then on PCMark 10, the ASUS ROG Flow X16 had an overall impressive score as it managed to get a relatively high score on the most intensive part of the test; Digital Content Creation. Safe to say, this is a well-rounded machine that will suit both gamers and non-gamers, which is great if you need a strong machine for work and play games on the side.
Of course, you can't complete the benchmark suite for a gaming laptop without the games. Generally speaking, the ASUS ROG Flow X16 has a very strong showing overall in its native resolution of 2560 x 1600, generally able to give at least 60FPS on average at the highest settings, and really only dipping with ray tracing enabled. For the games with slightly lower than 60FPS, tweaking the settings a little bit should solve the problem so you don't have to go a step down and game on Full HD instead.
Lastly for battery life, the ASUS ROG Flow X16 has a decent showing as it managed to last exactly 6 hours (360 minutes) in PCMark's Modern Office endurance test. As for the Gaming endurance test, it lasted 71 minutes before it died out, which isn't a surprise since gaming takes a lot of energy. Essentially, it's above average for a gaming laptop, but definitely nowhere close to productivity laptops these days which can easily last the whole day, if not close to it.
The Good
The first and most major positive point about the ASUS ROG Flow X16 is its overall design. Personally, the colours and its general look is seems rather standard still for an ROG laptop but where it shines is its 360° hinge. This turns a proper gaming laptop and turns it into a convertible, letting you use only the display like a tablet as it does have touchscreen functionality, or like a standalone display by connecting an external keyboard and mouse to it.
Considering that it has a magnesium alloy build, it's relatively light for its size while still having a solid build overall. If you ran an Android emulator on it, you can pretty much consider it doubling as a larger Android tablet. That's a lot of versatility for a gaming laptop, something you don't normally see.
Speaking of touchscreen, the display itself is far from low quality. You get a Mini LED QHD display which means you get the contrast and blacks comparable to OLED, on top of excellent colour reproduction. Furthermore, it's 16:10 aspect ratio gives you extra screen real estate so you can see more, and 165Hz refresh rate, which gives you extra smooth visuals along with fast response times. Sure, there are laptops with higher refresh rate but given the CPU / GPU combination, 165Hz is the ideal figure. Lastly, the brightness makes is definitely enough to use in both indoor and outdoor scenarios.
One thing I'm genuinely surprised by is the keyboard. The 1.7mm travel distance makes typing fast and easy, which I'm sure most people will have no issues with it unless the single-zone RGB or the lack of a numpad is a pain. Getting a keyboard at this point would require one to move on to mechanical keyboard territory, something that is still not common among laptops.
Lastly, I'm pleasantly surprised by the built-in speakers on the ASUS ROG Flow X16. It's not the kind that will blow you away but you get good volume, decent mids and highs along with a touch of bass. It's actually a viable option to use this laptop without headphones / earphones, if it wasn't for the fans but I'll leave that for the next section.
Looking for a better gaming mouse to go along with the laptop? Check out our ASUS ROG Gladius III Wireless Aimpoint review by clicking right here.
The Bad
While the ASUS ROG Flow X16 performs admirably given its specifications, the CPU does run rather hot. Based on my data during the benchmarking process, thermal throttling is present even in Turbo, so you will see some performance drops from time to time depending on what you're running. Furthermore, the fans can get rather loud so you will need to wear headphones / earphones to avoid that annoyance. Using an external cooler would ruin its versatility so only resort to that if you're using it like a standard gaming laptop. The GPU rans noticeably cooler so there's nothing to worry there.
One area of improvement I would like to see with this laptop is its connectivity. While the ports are decent, I personally feel that it missed out a bit when it's using HDMI 2.0b instead of the newer HDMI 2.1 standard. Furthermore, I would have expected a laptop of this size to come with RJ45 LAN but at least it's still possible to get this via an adapter. Lastly, given that it did have touchscreen, I was hoping to see a fingerprint scanner for convenient security but this last part is still forgivable since it's still uncommon among gaming laptops.
Lastly, at RM11,999, it can be hard to consider when there are other gaming laptops with stronger CPU or GPU at around the same price range. However, I would like to emphasize that you're paying the premium for its design and versatility. It's still a solid performer overall, but it's only really worth considering other options if you need something stronger or a more traditional gaming laptop.
ASUS ROG Flow X16 Verdict
The ASUS ROG Flow X16 isn't one that has mainstream appeal but its relatively unique design would attract a lot of people to it. The biggest question is whether you'd rather have the versatility or focus on maximizing performance given its price. If you do get it, I'm sure it will serve you well as it's a well-rounded machine.
At the end of our ASUS ROG Flow X16 review, I award this laptop with our Silver Pokdeward.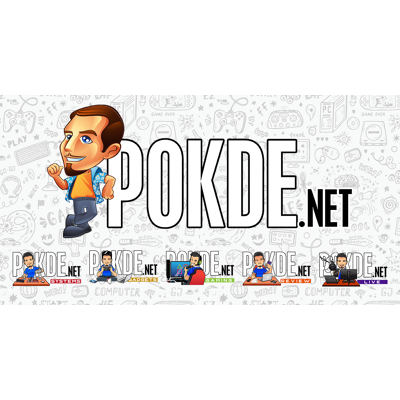 Big thanks to ASUS Malaysia for sending us this laptop for the purpose of this review.