Review
ASUS ROG Maximus Z790 DARK HERO Review – Perfecting The Formula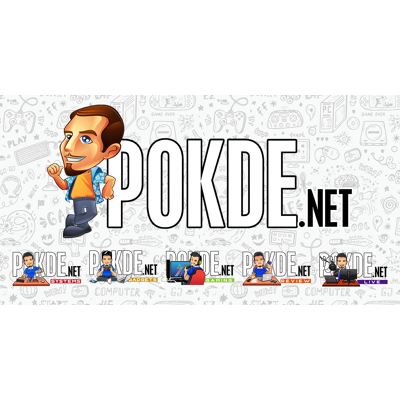 Overview
Intel has hinted a relatively small refresh for the new 14th Gen processors, so would the accompanying motherboards, such as this ASUS ROG Maximus Z790 DARK HERO, bring any surprises?
Positives
+ VRM continues to offer plenty of headroom for CPUs
+ DIMM Flex auto-overclocks RAM on the fly for extra performance
+ All 5 SSDs slots are now onboard instead of requiring separate add-in card
+ Q-Antenna simplifies installation mechanism
+ Wi-Fi 7 support
+ Easy-to-navigate BIOS
Negatives
- Polymo Lighting regions attracts fingerprints
- Only a single 2.5GbE LAN
- Expensive, as usual
Given that Intel is not releasing a new motherboard chipset this year alongside the just-released 14th Gen CPUs, all that motherboard manufacturers like ASUS can do right now is sprinkle some extra features on the existing proven platforms. That means you're not going to see a whole lot of improvements in general – but that doesn't mean there's no opportunity for manufacturers to improve on their early Z790 designs and fix some of the minor flaws. Case in point? The ASUS ROG Maximus Z790 DARK HERO.
Unboxing
ASUS has seemingly moved away from their black-and-red box designs since the Maximus Z790 APEX – so there's nothing but an ROG logo in the front, and some creativity flexing on the letter 'DARK HERO' behind. Down below you'll notice the most obvious upgrade for most Z790 motherboards launching alongside 14th Gen CPUs: Wi-Fi 7 support. Granted, Wi-Fi 7 is still very new and routers are barely making inroads into the market – so it'll be a while before you get to enjoy the multi-gigabit speeds that it offers.
The biggest omission in the lower half of Z790 DARK HERO's packaging is the absence of the ROG HYPER M.2 card – which carries two extra M.2 slots for those looking for more storage expansions. Don't worry though – the omission doesn't mean you lose extra SSD slots, which we'll explain in a bit. Other notable inclusions include the Wi-Fi 7 "Q-Antenna", DDR5 fan bracket (for memory overclocking), and the slightly redesigned USB flash drive that carries all the drivers you need to get going.
Appearance
The Z790 DARK HERO in generally didn't get much changes in design: you still get the Polymo Lighting that's highly reflective (notice the phone cameras), and behind it is still a massive backplate that acts as a heatsink for additional VRM thermal transfers. That being said, the PCH/SSD heatsink is now a single huge chunk of metal instead of two – and it hides four SSD slots plus the actual PCH heatsink itself under it. Like the Z790 HERO, there's no RGBs down below – just so you know.
The only presence of RGB on this motherboard is the Polymo Lighting situated next to the VRM heatsink. As usual, it comes with a new graphic that gives a bit of the 80s retro vibe, plus the usual cyberpunk visual style that ROG has leaned on for a while now.
The general layout of the rear I/O is the same, but there's new hardware involved: Wi-Fi 7. Notice the new coaxial pairs no longer have the screw threads anymore – as the new Q-Antenna is designed to be plugged directly instead of screwing the bolts to lock it in place. Other than that, all ports are quite literally the same as the Z790 HERO, with just a minor difference being the updated USB labels, now using the new "USB 10G" moniker instead of the rather confusing 'SS 10' label of old. (Blame USB-IF for that.)
Specifications
ASUS ROG Maximus Z790 DARK HERO
CPU Support
LGA1700 (Intel Core 14th Gen, 13th Gen & 12th Gen, Pentium & Celeron w/ compatible socket)
Form Factor
ATX (12 x 9.6 in / 305 x 244 mm)
Chipset
Intel Z790
Power & VRM
2x EPS 8-pin
20+1 stage (Vcore+SoC), Intersil ISL99390 (90A per powerstage)
Renesas RAA229131 PWM controller
Memory
4-slot Max. 192GB DDR5-5600 unbuffered
Overclocking support up to DDR5-8000+
DIMM Flex support
PCIe Expansion Slots
2x PCIe 5.0 x16 (CPU, support x16 or x8/x8 mode)
1x PCIe 4.0 x4 (PCH)
Storage
4x SATA 6Gb/s
5x M.2 slots (onboard):
– 1x PCIe 5.0 x4 (CPU)
– 4x PCIe 4.0 x4 (1x CPU, 3x PCH)
Networking
Intel Wi-Fi 7 BE200 (M.2 2230)
Intel 2.5GbE I226-V LAN
Bluetooth 5.4
USB Outputs
Rear:
2x Thunderbolt 4 (USB4 compliant)
5x USB 3.2 Gen 2 (10Gbps) USB-A
1x USB 3.2 Gen 2  (10Gbps) USB-C
4x USB 3.2 Gen 1 (5Gbps) USB-A
Front (headers):
1x USB 3.2 Gen 2×2 (20Gbps) USB-C (60W PD/QC4+ support)
2x USB 3.2 Gen 1 (5Gbps) headers (splitting to 4x USB 3.2 Gen 1)
2x USB 2.0 headers (splitting to 4x USB 2.0)
Onboard Display
HDMI 2.1
DisplayPort 2.0 (via Thunderbolt 4)
Audio
ROG SupremeFX
Realtek ALC4082 codec
ESS ES9218 Quad-DAC
5x gold-plated audio jacks (rear)
1x S/PDIF (TOSLINK optical out)
1x front panel audio header
Peripheral Headers
Fan and Cooling
1 x 4-pin CPU Fan header
1 x 4-pin CPU OPT Fan header
1 x 4-pin AIO Pump header
4 x 4-pin Chassis Fan headers
1 x W_PUMP+ header
1 x 2-pin Water In header
1 x 2-pin Water Out header
1 x 3-pin Water Flow header
Miscellaneous
3 x Addressable Gen 2 headers
1 x AURA RGB header
1 x 10-1 pin System Panel header
1 x Thermal Sensor header
1 x CPU Over Voltage jumper
1 x Alternative PCIe Mode switch
Accessories
Cables
1 x ARGB RGB extension cable
4 x SATA 6Gb/s cables
Additional Cooling Kit
1 x Thermal pad for M.2
1 x DDR5 Fan holder
Miscellaneous
1 x ASUS Wi-Fi Q-Antenna
3 x M.2 backplate Q-Latch package
3 x M.2 backplate Rubber Packages
1 x M.2 rubber package
1 x Q-connector
1 x ROG stickers
1 x ROG key chain
1 x ROG VIP card
Installation Media
1 x USB drive with utilities and drivers
Documentation
1 x Quick start guide
Test System
A Closer Look
VRMs
As far as the hardware is concerned, there isn't anything new on the 20+1 stage VRM array here. You get the same Intersil ISL99390 90A CPU powerstage, the same MPS MP86670 70A AUX powerstage, and the same Renesas RAA229131 PWM controller doing the heavy lifting to supply the power to Intel processors. Given that there's isn't any changes in the general power characteristics of the 14th Gen, ASUS simply has no reason to change what already works.
Audio
Audio hardware is unchanged as well – the same Realtek ALC4082 + ESS ES9218 combination which should do fine with high-end audio gear.
Storage & Expansion
The biggest change of the Z790 DARK HERO is the storage and expansion options: on the old Z790 HERO, you get three onboard M.2 SSD slots and another two on a separate ROG HYPER M.2 add-in card – and that requires you to sacrifice the PCIe 5.0 x4 bandwidth if you intend to populate both slots on the card. Also, that immediately forces PCIe 5.0 x8/x8 mode on two PCIe 5.0 slots, but that's less of a matter given GPU hasn't hit the bottleneck just yet.
On the DARK HERO however, the HYPER M.2 card is no more – all five slots are right on the motherboard, with the primary slot now finally supports PCIe 5.0 x4 speeds. That being said, if you're using a PCIe 5.0 drive on the primary slot, that will disable the second PCIe 5.0 x16 slot entirely and drops the bandwidth on the primary slot down to x8 mode. Also of note, the chipset-wired third PCIe slot is now reduced to x4 instead of the x16 slot seen in the preceding model.
Connectivity
Another (relatively) major upgrade: the introduction of Wi-Fi 7. Unlike the previous model which uses Intel's proprietary CNVio2 interface on the Wi-Fi 6E AX211, this time around it's back to using the more universal M.2 2230 standard on the BE200 chip. As for Ethernet, it's the usual – Intel I-226V LAN rated for 2.5Gbps throughput.
I/O
Onto I/O: Nothing has changed here, with the same JHL8540 Thunderbolt 4 controller handling two TB4 ports on the rear I/O. Meanwhile, the ASM1543 chip manages the sole non-Thunderbolt USB-C 10Gbps port, whereas the ASM1074 – situated on both sides on the motherboard, handles USB 3.0 connections, both on rear and front I/O.
Other Features
As a high-end motherboard, it comes with a fair share of creature comforts to simplify the installation and/or troubleshoot process. The onboard controls and PCIe Q-Release remains and unchanged from the Z790 HERO; however, there's one small addition that I found not present on the Z790 HERO, which is a small label that says "PRIMARY" next to the second and fourth RAM slot. Some re-wiring must've been done here (which improves signal integrity as you overclock) since the original model has RAM slots sitting right next to each other with no gaps in between.
Speaking of RAM: one of the most interesting features coming out of this motherboard is something called "DIMM Flex". ASUS says this is done by reading through thermal sensors on the RAM modules, and if thermal headroom is available, it'll automatically overclock the RAM on the fly – and pulls back when it detects too much heat on either the modules themselves or the PMIC controller (which ASUS says is especially sensitive).
The catch is that only a limited of models are currently verified to work with this feature, and they're all high-performance kits with 6800+MT/s speeds – and good cooling is a must. The performance figures does look promising, although by the looks of it, the barrier of entry seems to be very high (which isn't a concern for prospective ROG motherboard owners for the most part, I suppose).
Thermals
Here we have the Intel Core i9-14900K paired with the Z790 DARK HERO and see how the VRM handles the heat. At stock power limits (253W), the 10-minute run concluded with the VRM at 61°C, which is easy work for the heatsink to handle (especially if you introduce active cooling). When we disable the power limits and let the CPU rip, the power draw actually managed to hit 350W peak before settling at 330 watts – and by the end of that run the VRM has breached into low 70s. Still very impressive, though.
BIOS & Software
As far as software and BIOS goes, nothing out of the ordinary. You're greeted with the same BIOS menu and Armoury Crate software as usual, though as per 14th Gen Intel, there's some feature additions such as Intel Application Optimization (APO) that is enabled through Intel Dynamic Tuning Technology (DTT) – though that's currently limited to i7-14700K and i9-14900K for now. Like the Z790 HERO, you also get to configure things like FLEX KEY, and all the overclocking stuff you've come to expect from modern-day ROG motherboards.
Conclusion
The ASUS ROG Maximus Z790 DARK HERO has fixed some of the minor inconveniences present on the preceding Z790 HERO model, and added a few creature comforts here and there to really simplify the installation process as much as possible. The storage expansion capabilities is a big plus on this board, and in theory you should be able to install more than 5 NVMe SSDs with another add-in card if you need to – although 5 slots onboard is considered a fair bit overkill at this point.
On the performance side of things, while the Intel CPU sees very little improvement this time around, the DIMM Flex feature could be a game changer – if you have the associated hardware to do it, of course. At least the motherboard comes with a RAM cooler bracket included, you'll just need to figure out the small fan part (or other forms of cooling) and make the RAM rip.
That aside, it's the same great foundation derived from the Z790 HERO to make this board ever closer to perfecting the current motherboard formula. The only downside? You'll have to pay – really pay – for one of these. ASUS is asking RM3,799 (that's another RM310 price bump over original) for one of these Maximus Z790 DARK HERO boards, and at this point you need to consider this: would you still be getting this motherboard if next-gen Intel CPUs is switching to a new socket anyway?
Your answer may eventually decide if this motherboard may be a good option for you.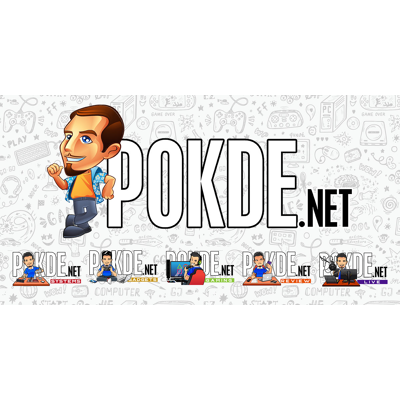 Thanks to ASUS Malaysia for sending us the ROG Maximus Z790 DARK HERO for this review.