Review
ASUS ROG Maximus Z790 APEX Review – Master Of One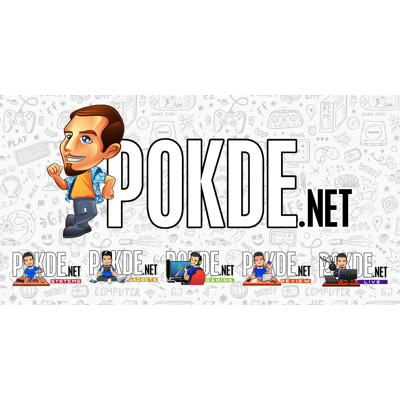 Overview
What's under the hood of ASUS's ROG Maximus Z790 APEX powering multiple overclocking world records? Read on.
Positives
+ Purpose-built VRM for extreme overclocking
+ Excellent VRM thermals
+ DIMM.2 expansion for additional M.2 slots
+ Q-Latch / Q-Release for easy hardware installation
Negatives
- No onboard display outputs
Frankly speaking, the very nature of motherboard itself (with most specs dictated by the chip manufacturer i.e. Intel or AMD) meant that there's not a whole lot of design variances available for the motherboard makers to play around with. Most motherboards retain similar layouts, with your RAM sitting on the right, VRM heatsinks on the top and left, and primary SSD sitting below the CPU socket. But what does a motherboard entirely dedicated for extreme overclocking applications looks like? That's where ASUS's ROG MAXIMUS Z790 APEX comes in.
Unboxing
From the get-go: this is a very different box from the outside. Instead of the standard box with red accents (like you see in pretty much every PC peripheral packaging coming from ROG), the Z790 APEX gets an all-black box that presents itself as the "this thing needs no introduction" motherboard – the backside is nothing but regulatory information labeled below. Granted, this is designed for XOC applications, so whoever doing this kind of stuff will already have its capabilities figured out before buying.
The motherboard itself is visually very different from the Z790 HERO sibling (though mostly similar to Z690 APEX, just in white), with an all-white design and a less mainstream motherboard layout, all optimized for competitive overclocking. That means you only get two DDR5 slots, and onboard SSD slots are limited to PCIe 4.0 x4 (though you can get PCIe 5.0 using a separate add-in card, which we'll mention below).
Down the box you get two add-in cards, both serving the same purpose: the top is the proprietary DIMM.2 expansion card which enables two additional PCIe 4.0 x4 M.2 SSD slots on top of the two PCIe 4.0 SSD slots onboard. The bigger card however is the sole slot providing PCIe 5.0 x4 signaling – in total you get five M.2 slots available, 2 onboard, 3 in expansion cards. There's also the circular shaped "ROG Overclocking medal" (as they call it) that you can place it somewhere to publicize your overclocking records.
In the opposite side of the box packaging you get Wi-Fi 6E antenna, thermal pads, M.2 latches and screws like most ASUS motherboards – however the Z790 APEX also includes a small fan and mounting kit dedicated for RAM cooling, for when you need that record memory overclocking attempts.
Appearance
As mentioned, ASUS has given the motherboard all-white treatment this time around, making it a big contrast to the outgoing Z690 APEX's designs. Most of the visible surfaces are covered in heatsinks – with the VRM heatsink forming a single massive unit with heatpipes crossing through top, left and bottom (with M.2 heatsink sitting on top on the bottom side). On the rear side there's not much aside from the unique ROG graphics that most come to expect.
The bottom chunk of metal is a two-piece unit comprising of second M.2 heatsink on the left, and chipset heatsink on the right; the M.2 heatsink in particular comes with a see-through ROG insignia as well as a 3D cutout of the "ROG" typeface visible when viewed diagonally. On the right side of two RAM slots comes a single proprietary DIMM.2 slot that provides additional M.2 SSD expansions. Overclocking-focused motherboards like this one usually do away with extra RAM channels to provide maximum stability and overclocking potential to the remaining channel onboard – hence two less slots here.
RGB has been applied a bit more liberally than other ROG models – though unlike the Z790 HERO there's no Polymo Lighting present here, which we think is simply reducing any unneeded CPU overheads and provide as much heatsink surface as possible. There's also chipset RGB lighting which shines through the translucent ROG insignia. Still, it doesn't look half bad either.
Perhaps this is the part where you may begin to understand that this motherboard is designed for a very specific purpose. In the pursuit for maximum overclocking and minimal overhead for overclocking attempts, there's a few creature comforts removed entirely – including display outputs (the VRM is entirely dedicated for CPU, too – when there's usually 1 or 2 stages reserved). Another less common sighting is the return of PS/2 ports. These ports are more often used in extreme overclocking scenarios as to avoid stressing the USB bus to provide extra bit of stability to the CPU itself. Thunderbolt 4 is also absent here, you'll have to use the front panel header for that.
Specifications
ASUS ROG Maximus Z790 APEX
CPU Support
LGA1700 (Intel Core 13th Gen & 12th Gen, Pentium & Celeron w/ compatible socket)
Form Factor
ATX (12 x 9.6 in / 305 x 244mm)
Chipset
Intel Z790
Power & VRM
2x EPS 8-pin
24-stage (Vcore only), Renesas RAA22010540 (105A per powerstage)
MPS MP86992 (AUX, 70A per powerstage)
Renesas RAA229131 PWM controller
Memory
2-slot Max. 96GB DDR5-5600 non-ECC unbuffered
DDR5-8000+ overclocking support
PCIe Expansion Slots
2x PCIe 5.0 x16 (CPU)*
1x PCIe 4.0 x4 (chipset)
1x PCIe 4.0 x1 (chipset)
*fallback to x8/x8 mode if both slots are active
Storage
6x SATA 6Gb/s
5x M.2 slots:
– Onboard M.2_1 (PCIe 4.0 x4 – CPU)
– Onboard M.2_2 (PCIe 4.0 x4 – chipset)
– DIMM.2 proprietary add-in card (PCIe 4.0 x4, two slots)
– PCIe 5.0 SSD add-in card (PCIe 5.0 x4, single slot)
Networking
Intel Wi-Fi 6E AX211 (CNVio2)
Bluetooth v5.3
Intel 2.5GbE I226-V LAN
USB
Rear:
1x USB 3.2 Gen 2×2 (USB-C)
5x USB 3.2 Gen 2
4x USB 3.2 Gen 1
Front (headers):
1x USB 3.2 Gen 2×2 header (USB-C, 60W USB-PD/QC4+)
2x USB 3.2 Gen 1 headers (splitting to 4x USB 3.2 Gen 1)
2x USB 2.0 header (splitting to 4x USB 2.0)
Other I/O
1x Wi-Fi 6E antenna connector module
1x BIOS FlashBack button
1x Clear CMOS button
1x PS/2 keyboard port
1x PS/2 mouse port
Audio
ROG SupremeFX
Realtek ALC4080 codec
Savitech SV3H712 amp
5-channel audio jacks (rear)
1x front panel audio header
Peripheral Headers
Fan and Cooling
1 x 4-pin CPU Fan header
1 x 4-pin CPU OPT Fan header
1 x 4-pin AIO Pump header
3 x 4-pin Chassis Fan headers
2 x 4-pin Full Speed Fan headers
1 x W_PUMP+ header
1 x 2-pin Water In header
1 x 2-pin Water Out header
1 x 3-pin Water Flow header
Miscellaneous
1 x 80 Light Bar jumper
3 x Addressable Gen 2 headers
1 x Aura RGB header
2 x BCLK button
1 x BIOS Switch button
1 x FlexKey button
1 x Front Panel Audio header (AAFP)
1 x LN2 Mode jumper
1 x Osc sense header
1 x Pause switch
12 x ProbeIt Measurement Points
1 x ReTry button
2 x RSVD switches
1 x RSVD header
1 x Safe Boot button
1 x Slow Mode switch
1 x Start button
1 x V_Latch switch
1 x 10-1 pin System Panel header
1 x Thunderbolt (USB4) header
1 x Thermal Sensor header
Accessories
ROG DIMM.2 with Heatsink
1 x ROG DIMM.2 with heatsink
1 x M.2 pad for ROG DIMM.2
2 x M.2 screw package for ROG DIMM.2
PCIe 5.0 M.2 Card with Heatsink
1 x PCIe 5.0 M.2 Card with heatsink
1 x M.2 screw package for ROG PCIe 5.0 M.2 Card
Additional Cooling Kit
1 x Thermal pad for M.2
1 x DDR5 Fan holder
1 x DDR5 Fan
1 x DDR5 Fan screw
Miscellaneous
1 x ASUS Wi-Fi moving antennas
1 x Q-connector
1 x ROG overclocking medal
1 x ROG thank you card
2 x M.2 Q-Latch packages for M.2 backplate
2 x M.2 backplate Rubber Packages
Installation Media
1 x USB drive with utilities and drivers
Test System
A Closer Look
VRMs
The sharp-eyed among you have probably noticed this VRM array looks a bit unusual. You'd be correct: the traditional cylindrical-shaped electrolyte capacitor is not present on this motherboard. Instead, it's replaced by the SMD (surface-mounted device) capacitors that sit just outside of the MOSFETs, as well as on the inside of chokes.
As mentioned before, this is a motherboard designed solely for overclocking purposes – that means the VRM is entirely dedicated to the CPU itself, with a 24+0 stage layout leaving nothing for the SoC (onboard graphics), so even if you have an Intel chip that comes with onboard graphics, you simply couldn't use it here.
Both the PWM controller and MOSFETs are all Renesas chips, specifically, Renesas RAA229131 and Renesas RAA22010540 (which supplies up to 105A per powerstage). While it already comes with a huge heatsink (with the heatpipe attached, something you don't see all that often), it's likely that any XOC attempts performed on this motherboard will also take care of heat from VRM and MOSFETs with overclocker's own cooling methods (such as LN2).
Audio
On the subject of audio, this motherboard went with a more conventional setup which is the same as the STRIX B760-A GAMING motherboard: Realtek ALC4080 codec paired with Savitech SV3H712 amp (located at the left of capacitors). For reference – the more "mainstream" Z790 HERO uses Realtek ALC4082 and ESS ES9218 Quad DAC pairing to power the audio.
Storage & Expansion
As for the expansion options, the most obvious characteristics of this motherboard is the lack of PCIe 5.0 SSD slots. Matter of fact – you only have two M.2 slots to work with, as ASUS has jettisoned the remaining slots to a separate add-in card (or rather, two) which provides three extra slots: one PCIe 5.0 from the dedicated AIC and two PCIe 4.0 slots using the DIMM.2 card.
Should you need to use the PCIe 5.0 SSD add-in card, this will split the signaling on the pair of PCIe 5.0 slots into x8/x8 mode. That effectively leaves half the bandwidth remaining for the GPU, but this won't be a problem at this time as GPUs are not close to saturating PCIe 5.0 x8 (or effectively, PCIe 4.0 x16) signaling just yet. The remaining two PCIe 4.0 (x4 and x1 slot) are wired to chipset.
I/O
Nothing of surprise here: as an Intel motherboard, connectivity options are the same Intel Wi-Fi 6E AX211 (CNVio2 module) and Intel I-226V 2.5GbE controller seen on pretty much all contemporary generation Intel motherboards at this point.
Thermals
A 10-minute run of the Cinebench R23 stress test has only managed to heat the VRM up to 62°C, which is excellent given the sheer power draw of Intel's Core i9 processors. Granted, we performed this run with MCE off so the CPU sticks to 253W MTP in the entirety of the run (short for the first few seconds where it spikes briefly to 300+W), but there's definitely enough headroom for more if you can give the CPU itself more cooling.
Other Features
If you're just an average joe – most of these switches are not very relevant for your kind of use case. These are primarily designed for extreme overclockers, with additional fallback switches such as "SLOW_MODE" that forces the CPU to downclock so it can boot under LN2-cooled conditions. Next to the switches and buttons are a column of probe points to provide accurate voltage readings as BIOS may report inaccurate values under extreme overclocking/cooling conditions.
Other switches include SAFE_BOOT switch, as well as BIOS_SWITCH which swaps between two on-chip BIOSes in the event that one has been corrupted should crashes occur. There's also condensation detection sensors marked as "C_DET_CPU/DRAM/PCIE" to alert overclockers before the short circuit manifests itself.
BIOS & Software
As for the software, it's not much different than most ROG motherboards aside from the hardware-level feature differences that may add a few extra options here and there. For example, FlexKey can be mapped with a few presets based on overclocking scenarios and whatever is suitable for the overclocker in question.
Conclusion
Let's get the obvious out of the way first. The ASUS ROG Maximus Z790 APEX is not for your average everyday user even if you can easily pay for the sticker price it's asking for (which we'll get on in a bit). With available RAM slots cut in half and lack of iGPU circuitry, it has already cut creators out of the picture as far as the target audience is concerned. As for gamers, the lack of iGPU can also be a potential issue should their dGPU failed in any way, which can complicate troubleshooting process.
For overclockers though, the Z790 APEX packs among the most powerful hardware available, which is essential if you're gunning for world records. From various aspects of the motherboard you can see the design philosophy is to minimize as much processing overhead for the CPU as possible to make sure it can stay just long enough at the extreme overclocks to validate a result.
At RM3,599 – it's only a hair more expensive than Z790 HERO, but for the most part this is simply apples-to-oranges comparison. As far as Malaysian market is concerned, there doesn't seem to be competition releasing their XOC-focused equivalents to compete with ASUS's entry here. So it's very simple at this point – if you're just a regular PC gamer looking for a motherboard to use, avoid this. If you are an overclocker instead, perhaps give this motherboard a shot?
Thanks to ASUS Malaysia for sending us the ROG Maximus Z790 APEX for this review.