Review
ASUS TUF Gaming GeForce RTX 4070 OC Edition Review – Solid And Silent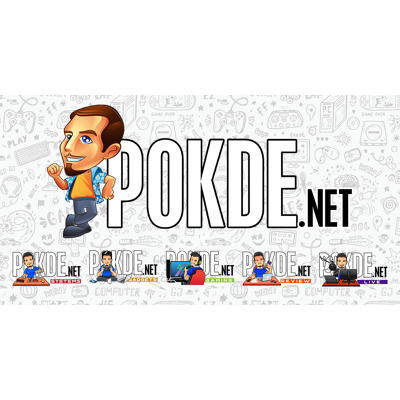 Overview
It's a big card, this ASUS TUF Gaming GeForce RTX 4070 OC Edition - how does that translate to thermals and acoustics?
Positives
+ Amazing cooling performance
+ Near silent fan speeds
+ Great performance-per-watt
+ 8-pin PCIe connector maintains PSU compatibility
Negatives
- Bulky in size
- Expensive
ASUS has chimed in with their challenger in the RTX 4070-class match in the form of TUF Gaming cards – in this case, your bog-standard overclocked renditions of it. Now that entry-level DUAL models has made their entrance in this class, that makes the TUF Gaming a mid-range option among the offerings available from the Taiwanese brand. How's performance and cooling looks like? Keep reading.
Unboxing
The box packaging for the TUF RTX 4070 pretty much identical to its Ti namesake – the RTX 4070 Ti OC Edition so we won't be detailing much here. All TUF models feature a thin piece of outer packaging with the real stuff packed inside the box.
Opening the box and you get even less freebies than before – you lose the velcro tape, and the 12VHPWR connector – which it doesn't require as this uses the tried-and-true PCIe 8-pin connector instead, due to its relatively low power usage. You do still get a GPU holder-plus-screwdriver combo, and all the documentation and cards stuffed inside the square package. And then there's the RTX 4070 itself, of course.
Appearance
On the surface, you'd think a card that loses as much as 85 watts of power output should be able to afford a smaller footprint, but ASUS has instead given it a similar sized chassis that barely measures a few millimeters of difference in all axes (305 x 138 x 65mm @ 3.25-slot for the 4070 Ti; 301 x 139 x 63 mm @ 3.15-slot for this card) . Not sure what's the reasoning for purposely modifying a design with very tiny difference in physical footprint, since it adds to manufacturing costs – but we're not the logistics expert here so we can't say for sure.
The fan blades, which contains 11 of them on each fan are pretty much identical on both TUF models, so imagine this thing is having some of that cooling capacity that can already keep the 285W card in check. This card only consumes 200 watts, so expect thermal and acoustic performance to be very good here.
The most obvious difference when comparing against the TUF 4070 Ti is the new-but-old PCIe 8-pin connector, which is a first for RTX 40 cards so far. This model follows the standard 200W TDP which do not require 12VHPWR connectors, which should make upgrading to this card a fair bit easier and cleaner if you are still using existing pre-ATX 3.0 PSUs. It's still a very thick card – and there's a fair bit of negative space especially near the flow-through area which probably could've done with a bit more fin area to keep the card below 3 slots tall.
Flip the card upside down, same thing – the negative space near the flow-through is very much visible. Fan cables are placed on this side which cleans up the look considerably – as there are still cards out there that opt with cables on top side which can disrupt the look at times.
Behind the card reveals a relatively small cutout with parts of the TUF insignia; a dual-BIOS switch is situated at the bottom to switch between different overclocking and fan profiles.
While all TUF cards so far actually gets one more HDMI port over standard counterparts and NVIDIA's own Founder's Edition models – this RTX 4070 however loses that extra port which gets it back to equal footing on pretty much every decently powerful GPU out there. The sole HDMI 2.1 port will be responsible for driving the highest resolution displays at high refresh rates, as the DisplayPort are still on the older 1.4a standard unlike AMD's counterparts.
Like all TUF cards, this corner is the only place you'll be seeing RGB – and you can configure it through the Armoury Crate app.
Specifications
ASUS TUF Gaming GeForce RTX 4070 OC Edition
GPU Core & VRAM:
NVIDIA GeForce RTX 4070
GPU Core Variant
AD104-250-A1
Microarchitecture
Ada Lovelace
Process Node
TSMC N4
Transistors
35.8 billion
Die size
295mm²
Streaming Multiprocessors (SMs)
46
CUDA Cores
5888
Tensor Cores
184
RT Cores
46
Cache
36MB (L2)
VRAM Configuration
12GB GDDR6X 192-bit
Memory Bandwidth
21Gbps, 504.2GB/s peak
Add-in board:
ASUS TUF Gaming GeForce RTX 4070 OC Edition
Boost Clocks
2550 MHz (Standard, +75MHz)
2580 MHz (OC, +105MHz)
TDP
200W
Recommended PSU
650W
Dual BIOS Mode
Yes
Display Outputs
3x DisplayPort 1.4a
1x HDMI 2.1
*Max output resolution: 7680×4320 (8K) @ 120Hz via HDMI 2.1
Power Connector
1x PCIe 8-pin connector
Bus Interface
PCIe 4.0 x16
Dimensions
3.15-slot, 301 x 139 x 63 mm
Test System
Performance
All benchmarks are done in out-of-the-box settings, unless otherwise specified. Games are tested under these settings (upscaling or frame interpolation features such as NVIDIA DLSS, AMD FSR or Intel XeSS are turned off, representing pure native performance):
Forza Horizon 5 (RT ON)
Maximum settings (all settings maxed out to EXTREME preset when available, Ray Tracing set to EXTREME).
Forza Horizon 5 (RT OFF)
Ultra High preset – Ray Tracing turned off.
Red Dead Redemption 2
All settings set to ULTRA – slightly higher quality over 'Favor Quality' from the in-game settings slider.
Shadow of the Tomb Raider (RT ON)
HIGHEST preset. RT Shadows set to ULTRA (which overrides default Shadow settings).
Shadow of the Tomb Raider (RT OFF)
Same as the previous run – with the exception of RT Shadows turned OFF, with Shadow settings set to ULTRA instead.
F1 2022 (RT ON)
ULTRA HIGH preset. Ray Tracing is set to HIGH under this preset.
Synthetic Benchmarks
First up, let's see raw performance numbers. Understandably, the RTX 4070 is the slowest of the bunch – but not by much, especially if you take account of the power usage of these cards (315W for 7900 XT, 350W for 3080 Ti, 285W for RTX 4070 Ti, and just mere 200W for the RTX 4070). This card seems to land on the efficiency sweet spot when it comes to performance-per-watt, but we'll see if it converts into gaming performance accurately.
Gaming – 4K (3840×2160)
The general theme here is the RTX 4070's performance is more or less equal to the previous-generation RTX 3080 Ti – albeit with a few edge cases. The most obvious of them seems to be Red Dead Redemption 2 – with a sizeable difference in framerates comparing against the old card, of which managed to stay very close to the 4070 Ti. This could be down to the memory bandwidth which RTX 4070 somewhat lacks (and likely the underutilization of L2 cache by the game engine to compensate for lower VRAM bandwidth). Similar gap has also been observed in F1 2022, though at a lesser extent.
Gaming – 1440P (2560×1440)
Moving down the resolution to 1440P and similar phenomenon still manifests themselves in RDR2 and F1 2022. However, on both runs of Forza Horizon 5 and Shadow of the Tomb Raider, the RTX 4070 went from slightly behind the RTX 3080 Ti to slightly ahead.
Gaming – 1080P (1920×1080)
Similar trend continues down on 1080p – though when comparing to the relative performance, there doesn't seem to much different between two resolutions when comparing the RTX 4070 against RTX 3080 Ti.
Thermals
Onto thermals. Given the premise that this card is essentially a 200W card with a cooler that's mostly designed for a 285W card (read: RTX 4070 Ti), it's no surprise that cooling is absolutely not an issue for this TUF card to handle. In fact, the fan speed is one of the lowest we've seen so far operating at just 1250RPM across the entire 10-minute run of Furmark under Performance BIOS – which pretty much represents the highest fan speed it'll go under normal environmental conditions. Impressively, the GPU core didn't even exceed 60°C!
How does Quiet BIOS behave then? Functionally, they're almost identical. I'd suggest you to just flip the BIOS switch to Performance as soon as you get the card to get the extra overclock, since the fan speed difference between both runs seems to be around 20 RPM at best. Another very tiny difference is slightly slower fan pickup speed – we're talking like 5-10 seconds at best. In both cases, the temperatures exhibits virtually no difference.
This round, we give it a go on 3DMark's Time Spy Extreme to simulate gaming scenarios. Larger temperature deviations aside, the GPU core and hotspot are pretty much where they are in terms of temperature when compared against the earlier Furmark runs. VRAM meanwhile got slightly hotter at just 66°C, which is still very far from what anyone would consider too hot. Interestingly, the fan curve seems to go for more conservative approach here by first settling in at 1,000RPM before kicking it into higher gear at around 90 seconds in, settling at 1,210RPM instead.
Software
For GPU tuning, ASUS provides GPU Tweak III which enables some degree of TDP control, voltage control, core and VRAM overclocking and fan speed controls. There's also the 'OC Scanner' function that gives you automatic overclocks, which will not be a concern for this card in terms of added heat. RGB meanwhile is handled by different software altogether, using ASUS Armoury Crate instead.
Conclusion
Simply put – the ASUS TUF Gaming GeForce RTX 4070 OC Edition excels in cooling. It helps with the huge cooler the 200W silicon is attached to, and it provides impressive thermal and fan noise performance if you don't mind its frankly huge footprint that it will occupy in your PC. It's intriguing to say the least that ASUS went and specifically redesigned a new chassis for this card just to end up being ever-so-slightly smaller than the RTX 4070 Ti brother, so why not get it under 3 slots while you're at it – perhaps the cooler itself remained unchanged? (A bless and a curse, I guess.)
Since this is a 200W card, there's no 12VHPWR connector to potentially faff around with. Your PSU can still continue to run these cards without issues, and as a bonus – there's the LED indicator near the connector (as with other ASUS cards) that activates when it detects the connector is not plugged in during the installation process. Neat. However, you may still need a GPU holder as this card is a fairly heavy one at over 1.16kg – which ASUS conveniently still provides for this card.
Finally, the pricing: at RM3,449 – we have already mentioned the standard RTX 4070 pricing (RM3,049 as set by NVIDIA) is frankly, not ideal. So adding another RM400 is unlikely to help things, especially given that heat really isn't an issue to begin with for a card this efficient in the first place. But if you insist on getting a card that leaves zero cooling potential behind (even if it functionally gives zero difference in performance in practice), then this card fits that description just about nicely.
Thanks to ASUS Malaysia for providing the TUF Gaming GeForce RTX 4070 OC Edition for this review.