Review
ASUS VivoBook Ultra A512 Review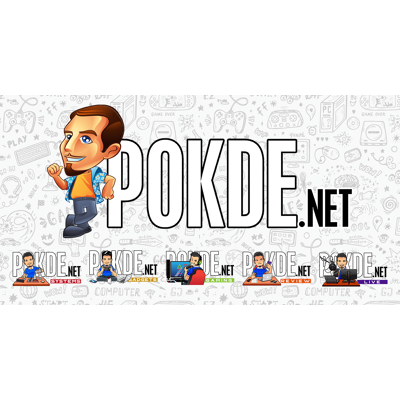 Overview
The "Ultra" moniker in the ASUS VivoBook Ultra A512's name should mean ultra-affordability and ultra-portability, as the ASUS VivoBook Ultra A512 is poised as the perfect laptop for students on a budget. But is it?
2 Years Global Warranty
(1st year with Perfect Warranty)
Positives
+ Compact 65W charger
+ Upgradeable innards
+ Sleek design, solid build quality
+ Pretty portable at 1.6kg light and 19.9mm thin
+ Built-in speakers are surprisingly good
+ Decent battery life
+ Affordable price
Negatives
- Subpar performance, CPU throttles a bit too easily
- Plastic build is easily scratched
- Screen could be better
- Way too many USB 2.0 ports for a 2019 laptop
Introduction
The ASUS VivoBook Ultra A512 was announced as a very affordable laptop for students and style-conscious consumers. It has a pretty interesting feature set: it's light, it's pretty well-specced for its price, and its available in a multitude of colors. What's there not to like?
Unboxing
There isn't much to see from the packaging. You get the brown box with some print on it just to let you know that you are getting a member of the VivoBook product line.
On the inside, it is also equally spartan. You get the laptop in a nice fabric sleeve, the very compact 65W power adapter, some simple documentation and a kit to install a SATA drive in the ASUS VivoBook Ultra A512.
Appearance
We got the most boring color option that the ASUS VivoBook Ultra A512 is offered in. Transparent Silver. ASUS also offers this laptop in Peacock Blue, Coral Crush and Slate Grey. Personally the former two colors would have made the ASUS VivoBook Ultra A512 much more interesting. Build quality wise, there were definitely some compromises here to keep the price down. It's all plastic here.
The bottom is also made of plastic, but I like the speaker grilles. Snowflake design… for snowflakes? The rest of it is less interesting, with few vents cut out for cooling. Since we are looking at pretty efficient chips here, there is little to see here.
Opening up the laptop reveals slim bezels around the screens and a more of that smooth silver finish that's on every other surface of the ASUS VivoBook Ultra A512.
We have a full sized keyboard on the ASUS VivoBook Ultra A512, which is pretty cool. Since we aren't looking at a gaming laptop, it's fine to have the arrow keys being half  the height of the regular keys. The rest of the keyboard is pretty well designed, with the keys even featuring a nice little dish to make it more comfortable to type on.
Specifications
CPU
Intel Core i5 8265U, 4C/8T @ 1.6 GHz, 15W TDP, 14nm
Max Turbo Boost:
1 core: 3.9 GHz
4 cores: 3.7 GHz
RAM
4GB DDR4 2400 MHz (onboard), 1 x SO-DIMM slot (add up to 16GB RAM)
GPU
Intel UHD Graphics 620
NVIDIA GeForce MX 250 2GB GDDR5
Storage
512GB Kingston PCIe 3.0 x2 NVMe SSD
Software
Microsoft Windows 10 Home
Connectivity
Intel Wireless-AC 9560
Bluetooth 4.1
1 x USB 3.0 (Type-C)
1 x USB 3.0
2 x USB 2.0
1 x microSD reader
Display
15.6″ FHD (1920 x 1080) display, IPS-level, 60 Hz, 45% NTSC
1 x HDMI
Audio
Stereo speakers
1 x 3.5mm combo jack
Power
37 WHr battery
65W power adapter
Dimensions
357.2 x 230.4 x 19.9 mm
Weight
1.6 kg
Performance
The SSD we are looking at here in the VivoBook Ultra A512 should be an OEM variant of the Kingston A1000. It performs pretty similarly too. I would say that ASUS did quite a great job, including a 512GB PCIe SSD in a laptop that costs less than RM3000.
The Core i5 8265U is kept from using its lofty 3.7 GHz all-core boost clocks in Cinebench in the multi-core run, simply because it was hitting high temperatures of 89°C in the first few seconds of the run. It hovers at around 2.4 GHz after that, which why you are looking at pretty horrible multi-core scores. The single-core scores are fine, because it runs pretty near the maximum boost clocks.
A GeForce MX250 is a lot better than the Intel UHD Graphics 620, and that's pretty much a given. It's not going to be sufficient for AAA titles, and the uninspiring thermal performance does raise questions about how well will it perform in extended gaming sessions.
The VivoBook Ultra A512 sports a much smaller battery than the VivoBook K403 we previously reviewed, but it does offer pretty good battery life too. I got nearly four hours out of the battery typing out articles on Microsoft Edge with the display at 50% brightness and the keyboard backlighting on, so I would consider the VivoBook Ultra A512 pretty decent in this area.
User Experience
The ASUS VivoBook Ultra A512 is portable at just 19.9mm thin and 1.6kg light. ASUS' new chargers are also very compact, so throwing it into your backpack becomes less of a dilemma. It even has the fancy ErgoLift hinge for better ergonomics by tilting the keyboard by 2°.
The only issue with the ASUS VivoBook Ultra A512 is its plastic build which can apparently be scratched quite easily, as our review unit came with a scratch on it. It does come in a fabric sleeve out of the box, so maybe you can use it to protect it from scratches in your bag. It is quite robust structurally though, as it can take quite a bit of pressure on the lid and keyboard without exhibiting any flex.
The backlighting on the keyboard is quite weak, and the bright silver keyboard just made it even less visible. The keys are quite light, which lessens the chance of fatigue after long typing sessions, but it lacks sufficient tactility to make the typing experience satisfying. On the bright side, the trackpad is pretty decent, and those who are too lazy to key in their passwords would find the fingerprint scanner a godsend. And of course, those who use the numpad for data entry would be very happy to find that ASUS still crammed it in here despite the slim bezels around the displays.
We tested the display on the ASUS VivoBook Ultra A512 and it wasn't all that impressive. It delivers around 60% of the sRGB gamut, both in coverage and volume, which means you probably wouldn't want to use this for pro-level photo and video editing. Basic photo editing like what we do to supply you with these photos is still acceptable. Maximum brightness was slightly below average at 256cd/m2, and the contrast ratio is at 1049:1, so this isn't a display you will want to use outdoors. For all general purposes, you will probably find the display to be more than sufficient.
The output from the built-in speakers on the ASUS VivoBook Ultra A512 are pretty good to be honest. They are on par with some of the better laptop speakers in the market, with just a hint of bass. You can also tune the sound profile with ASUS AudioWizard. You can definitely do better with headphones, but these are pretty decent speakers. For a laptop, at least.
If you are planning on using the ASUS VivoBook Ultra A512 as your main workstation, you would have to forgo USB 3.0 speeds. It's 2019 but yet ASUS decided that it was OK to make two of the three USB ports deliver just USB 2.0 speeds. The microSD reader was also a curious decision on ASUS' part. People who use microSD cards don't usually edit their photos on their laptops, and people who do, use regular SD cards. It would probably have made sense if this was one of those ridiculously limited devices with no way of expanding storage other than via a microSD, but the ASUS VivoBook Ultra A512 has space for an extra SATA drive.
Conclusion
The ASUS VivoBook Ultra A512 costs just RM2899, which is a  If you are looking for a laptop that can deliver a "good enough" experience, it makes for a decent option. There are a number of niceties thrown in here and there like the ErgoLift hinge and the fingerprint scanner, stuff you don't usually find in affordable laptops. There are still obvious corners cut here and there, but this is a pretty good laptop to satisfy your basic computing needs and a bit more.
I would implore you to add more RAM though, as 4GB is actually less than what I consider the minimum usable amount of RAM. Since the ASUS VivoBook Ultra A512 does have an empty slot just waiting for a stick of RAM, it's really a simple drop in upgrade. And while you are at that, maybe you would also like to throw in a SSD as well?
Our thanks to ASUS Malaysia for sending us the ASUS VivoBook Ultra A512 for review.