Review
Asus ZenPad 7.0 Accessories Review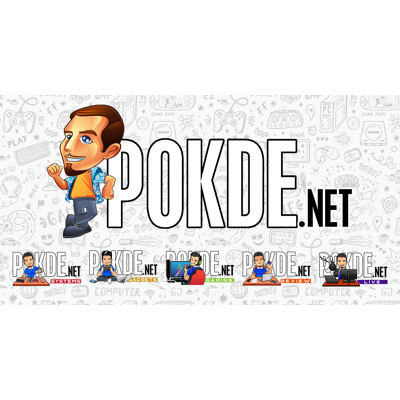 About less than a month ago, we reviewed the Asus ZenPad 7.0 (Z370) tablet, in which we mentioned about how Asus was bringing in accessories to complement the tablet. These included the Asus Audio Cover, Asus Zen Power Case and Asus Zen Clutch which we are going to review today.
What's a device without accessories? In most cases, the first next thing that we do upon purchasing a new gadget is getting its accessory – at least the screen protector or protective case. The usual problem is that we always have to resort to 3rd party accessories that will either not fit perfectly or make your expensive device look cheap and ugly. This has been a problem that we have always highlighted to Asus everytime we got their devices hand-on and thanks to Asus, our prayers have been answered. Ever since the Asus Zenfone 2, Asus has been toying around with a lot of accessories and this has only benefited us – the consumers.
The Packages
Asus has really improved their packaging and I like how they put their thoughts and love into the design of something as simple as the packaging. If you look at each and every packaging of these accessories, they come in boxes that look like clutches and even open like clutches – given that the theme of the ZenPad series is to look like fashion accessories. What a great artistic feeling just before you dive deep into the product itself.
Asus ZenPad 7 Audio Cover (CA71)
Asus claims that it is the world's first 5.1 channel surround sound accessory. And I have to give credit to Asus for making this, it's one of my favorite accessory among all others. When we mention 5.1 channel, we are actually talking about four satellite speakers, one center-channel speaker and one subwoofer! This accessory brings the best out of the tablet and delivers immersive DTS-HD sound for up to 6 continuous hours! The audio cover is design with fine leather pattern and comes in two color variations: black and white.
This is a great way to enjoy your movies or music with your friends even in a noisy environment. The speakers really delivers. I was in love with this accessory even when I saw it for the first time during a sneak peek with Asus. These speakers are powered by a built-in battery that powers the amplifier to churn out the loud output. For this, you need to charge the case's battery that will eventually let you enjoy entertainment up to 6 continuous hours. There are two ways of charging this device:
Using the connector that comes together with the accessory. It's magnetic and easy to plug to the cover which provides you with a USB mini port to plug in your ZenPad charger.
If you are not keen on dismantling the case everytime you have to charge it, you can actually just plug the charger directly to your ZenPad while the cover is attached to it. The power charge will be managed and distributed by the controller inside the ZenPad automatically. Having this, I really don't see why would people want to use step one and why it even has to exist, but maybe it's just because I don't fit in the scenario.
There is just one downside to using the audio cover. The speakers' cover is made of plastic and is kinda brutal to the display. If you do not have a screen protector on your ZenPad, then you will be having some problems with scratched screen very soon. Especially if you are going to carry the ZenPad with the accessory attached, inside a bag.
Asus ZenPad 7 Power Case (CB71)
Up next, is the Asus ZenPad 7 Power Case that will seamlessly add more juice to your ZenPad 7 without jeopardizing it's outlook. This concept has been taken from most of Asus' past flagship detachable products like the Transformers and the Padfones. Under the hood, we have a 2150mAh battery that adds up to the existing ZenPad's battery life, extending total continuous usage to up to 15 hours! With this accessory, you can be confident that you will not run out of juice by the end of your long flight.
Now here's the thing, just because it's extending the power of the ZenPad, it doesn't mean that it will have a protruding ugly back, messing up the appearance of the device. In fact, the Power Case has one of the most beautiful looking design with a silver coated lining around it, giving your ZenPad a look that none of the accessories could actually give. In fact, I got the white color just to see how it would look like with an inverse color scheme and the result?
Just like the ZenPad Audio Cover, there are two ways of charging the device:
Using the connector that comes together with the accessory. It's magnetic and easy to plug to the cover which provides you with a USB mini port to plug in your ZenPad charger.
Or you can just plug the accessory to your ZenPad and charge your ZenPad regularly.
Another fact worth mentioning is that the Power Case is not merely just a battery attached to the case. Asus has put quite some technology into this case which are self-explanatory mostly:
Temperature Protection
Short circuit Protection
Input over Voltage Protection
Output over Voltage Protection
Input reverse direction protection
Over charge/over discharge protection
Output Over Current Protection
Cell PTC (Positive Thermal Coefficient) Protection
Adapter protection
Asus ZenPad 7 Zen Clutch
Last in our ZenPad Accessories today is the Zen Clutch. If you are a tad too clumsy just like me and somehow manage to mess up the device with external factors, then this one is just for you. This is no ordinary flip cover. It's made of Polyurethane (PU) and Polycarbonate (PC) materials to ensure your device is capable of resisting most of the impacts, forces and damages exerted to it. All this without losing the fashion aesthetic.
When the Zen Clutch is closed, it looks just like a beautiful clutch. When Asus first announced it, I was on the verge of thinking that they are probably targeting ladies as their main target-market for this accessory. But I was proven wrong when I got my hands on it. This piece of accessory looks nothing like a lady's purse. It's elegant and charming, making it feel like you are carrying a Braun Büffel clad notebook. In fact, while the Audio Cover is my most favorite accessory among them all, my ZenPad dons the Zen Clutch most of the time.
One thing I had wish for the Zen Clutch was if it was something like a carry case rather than mounted case. This way, I would be able to carry the ZenPad attached to the Audio Cover or Power Case and slip it inside the Zen Clutch rather than having to carry them all together separately.