Review
GameSir G4 Pro Review – Versatile With Great Value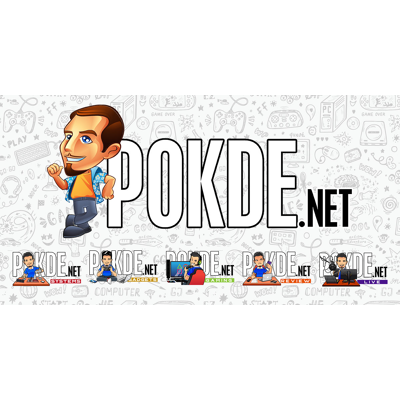 Overview
Designed as a multi-platform game controller, the GameSir G4 Pro has a serious value-for-money proposition, but is it really worth your money? Let's find out.
Positives
+ Versatile
+ Acceptable wireless response time
+ Amazing battery life
+ Very comfortable to use
+ Vibration is a nice touch
+ Gyro control works surprisingly well
+ Affordable
Negatives
- Feels a little too light / hollow
- D-pad could be bigger
- Travel distance for face buttons could be shorter
Unboxing the GameSir G4 Pro
With every purchase of the GameSir G4 Pro, you are expected to get the following items:
GameSir G4 Pro gamepad
USB Type-C cable
User manual
Warranty card
Appearance
The GameSir G4 Pro is a wireless gamepad with a layout similar to Xbox controllers. Looking from the top, you have the left analog stick on the top-left part with the D-pad below it. The right analog stick and face buttons are where you expect them to be as it's common for most gamepads. In the center, you have the GameSir logo sandwiched between the Select and Start buttons labeled G and S respectively. There is an LED indicator above the Select button which shows the battery life. Towards the bottom, you can find the Home button, which also doubles as the power button.
This centerpiece can be opened up to reveal a smartphone holder. With it up and open, you will also find two additional buttons above the Home button, which are the Turbo and Screenshot buttons.
On top, you have find four shoulder buttons, or more accurately, two shoulder buttons and two shoulder triggers. The USB-C port can also be found in the center here. There's nothing much to see on the bottom at first glance but it actually hides the 2.4GHz USB wireless receiver, which is used specifically for Windows PC in wireless mode.
Moving over the rear, there isn't really much to see except for the grips protruding outwards and a sticker containing product information. While most people wouldn't reading the details here, it does contain an important piece of information; how to connect this gamepad to a variety of platforms. It's a smart move as you don't need to hunt for the manual in case you forget it.
Overall, the GameSir G4 Pro is a well-designed gamepad with practical design choices and comfort in mind. The only thing I find odd is the textured surface only being present on the front of the grips and not the rear. It's still easy to hold, but it would be better if they extended it further behind for added grip.
Looking for a keyboard solution for PC or console gaming that is also wireless? Check out our review of the GameSir VX2 AimSwitch by clicking right here.
Specifications
| | |
| --- | --- |
| Working Platform: | PC / 2.4G: PC, Android / Bluetooth: Android, iOS, Switch |
| Working Protocol: | PC: X-input / Android HID-Gamepad / iOS: Apple Arcade, MFi / Switch: Origin Bluetooth, Gyro Supported |
| Face Buttons: | Magnetic |
| Screenshot Button: | PC / Android / Nintendo Switch |
| Battery Capacity: | 800mAh |
| Charging Method: | USB Type-C, 5V |
User Experience
The GameSir G4 Pro is a very easy gamepad to get started with. Some platforms are easier to connect than others, but it's nowhere close to being difficult or complicated. On Android, iOS, and Nintendo Switch, it's pretty straightforward as it's just a matter of holding the Home button and the respective face button to enter pairing mode. Once you've discovered the gamepad, just select it and it will connect automatically.
On the Nintendo Switch, it will be identified as a generic USB gamepad.
As for PC, you can't connect the same way as you will need to use the hidden 2.4GHz USB wireless receiver. Simply searching and connecting via Bluetooth will not work as it will fail to connect every single time. Once you have plugged the receiver in, simply hold the Home and X buttons until it vibrates, then you're good to go. Alternatively, connect to your PC using a USB-C cable and hold the same buttons for the same results.
For added convenience, the GameSir G4 Pro will automatically connect to the last paired device when you power it on, so you don't have to repeat the same process over and again. I personally wished that it would remember one device per platform via a switch toggler of sorts to take that convenience factor to another level. Also, I would have liked it if it could connect to PC via Bluetooth wirelessly without the receiver but still include it anyway for PCs that do not have Bluetooth functionality. Regardless, I'm still happy with its versatility and convenience as is.
I personally find the GameSir G4 Pro very comfortable to use. The size is comparable to a DualShock 4, so the likes of the Razer Raiju and DualSense are definitely bigger, but it's not small by any means. It's also surprisingly light given how it looks, which does make this gamepad feel rather hollow but it's not really an issue. The vibration works really well regardless of which platform you use it on, as even a game like Fall Guys take good advantage of it by vibrating with the timer, among other things.
The GameSir G4 Pro layout follows the Xbox family of gamepads, which is why they use ABXY in the same order. The face buttons aren't designed for quick execution as it has a notable travel distance to it, but it does have a slight tactile feedback without any excessive, clicky sound so it's comfortable to use. The analog sticks work well with no drifting issues but I personally feel that the D-pad could be a little bigger to allow for slightly more precise controls for games that demand it, like fighting games for example.
As for the shoulders, the two shoulder buttons have significantly less travel distance but also significantly noisier. It sounds like a thicker version of a mouse click if you ask me. The shoulder triggers on the other hand are quiet, has decent travel distance to allow for more depth control, and has no feedback whatsoever. It does take a bit of getting used to but I doubt most gamers would have any issues with these.
Lastly for battery life, the GameSir G4 Pro excels in this area tremendously. To get an easier look of how the battery life is like for each platform, which I've used for at least five full charges, you can check it out below:
Android = 36.5 hours
Nintendo Switch = 38.3 hours
Windows PC = 39.1 hours
Average = 37.96 hours
These are amazing figures given that the GameSir G4 Pro is being powered by a measly 800mAh battery. If they ever wanted room for improvement, I would wish for it to come with bigger batteries for even longer battery life but to also give the gamepad a little more weight so it feels more satisfying to hold.
GameSir G4 Pro Verdict
The GameSir G4 Pro is a versatile gamepad that works great. It works on a variety of platforms, response time on wireless is more than acceptable, the battery life is amazing, it's comfortable to use, vibration is a nice touch, gyro control works surprisingly well, and it's affordable. The only complaints that I have is that it feels a little too light and hollow, the D-pad could be bigger, and that the travel distance for the face buttons could be shorter.
If you're looking for a versatile wireless gamepad with a solid value-for-money proposition, it's going to be hard to look elsewhere. At the end of our GameSir G4 Pro review, I award this gamepad with our coveted Gold Pokdeward.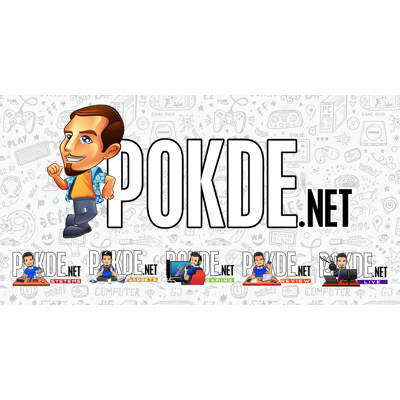 Big thanks to GameSir for sending us this product for the purposes of this review.