Review
MSI MAG B660M Mortar WiFi Review — Alder Lake and DDR5 without breaking the bank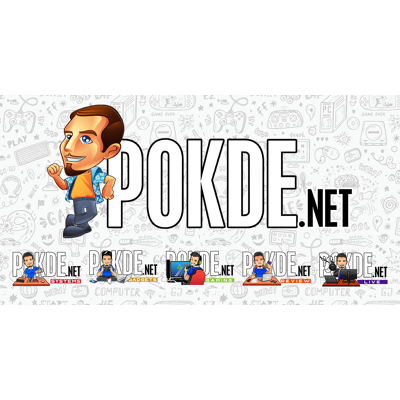 Overview
One of the main concerns with upgrading to the 12th Gen Intel Core and DDR5 is the sheer cost of the components. With the MSI MAG B660M Mortar WiFi, MSI seems keen on reducing the damage on your wallet, while still giving you plenty of cutting edge features you wouldn't expect at this price point, like WiFi 6E, DDR5 support and 2.5GbE LAN.
Positives
+ Bright silver heatsinks add some "pop" to the overall aesthetic
+ Effective heatsinks on VRM and M.2 slots
+ Well thought-out I/O ports
+ EZ M.2 Clip is great to have
+ Fast wired and wireless networking support!
+ Excellent VRM thermals
+ Full-featured BIOS
+ MSI Center is a great all-in-one suite
+ Good bang for buck
Negatives
- More USB 3.0 ports would have been welcome
MSI's MAG series of motherboards are pretty great options for anyone looking to set up a gaming build. Featuring some pretty decent specifications that should satisfy just about everyone, it's probably the best balance of cost to features for gamers. What happens when we take the value-oriented Intel B660 chipset and have MSI give it the MSI MAG treatment? Well, we get the MSI MAG B660M Mortar WiFi. Let's see what it has to offer.
Unboxing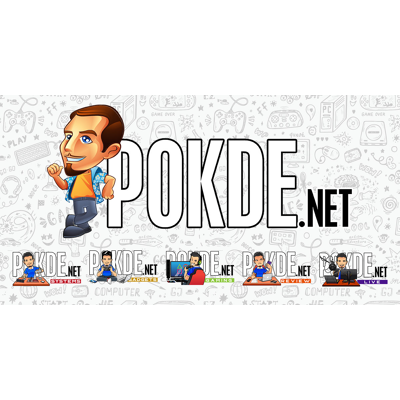 On the front of the box, you can see that the military-inspired motif, if the name "MSI MAG B660M Mortar WiFi" wasn't enough to cue you in. You can also see that MSI highlighted the TPM 2.0 support and Windows 11 compatibility, just in case you are worried about that.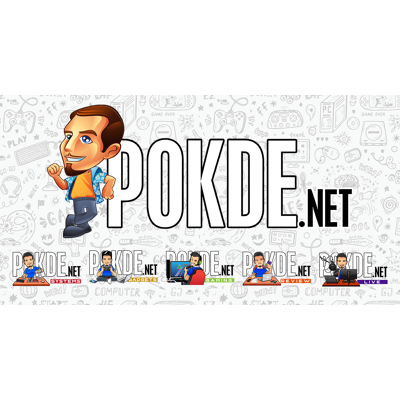 Over on the back we have about all the highlighted features. It packs quite a few nice features, including WiFi 6E, 2.5GbE LAN and USB 3.2 Gen 2×2, which are definitely great features to have in any motherboard.
The contents of the MSI MAG B660M Mortar WiFi's box is pretty similar to the MSI MAG Z690 Tomahawk WiFi we checked out recently. There's a nice assortment of documentation that includes some brochures listing MSI's other products as well. Aside from that, you also get two EZ M.2 Clips, although I somewhat doubt you will need to use them with the MSI MAG B660M Mortar WiFi, and there's a screwdriver set as well so you don't have to hope your Swiss Army knife has one. The overall kit is pretty nice, but I do wish MSI gave us a USB drive instead of a driver DVD…
Appearance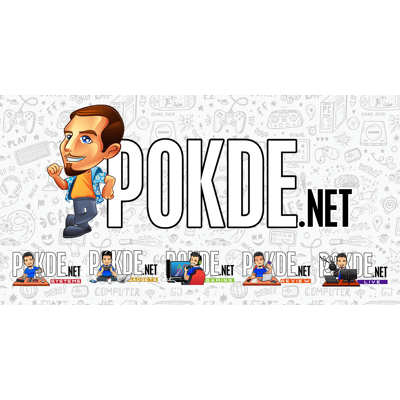 Fans of white builds will probably find the MSI MAG B660M Mortar WiFi to be a pretty good compromise. While it isn't actually white per se definitely contrasts very well against the black PCB. You can see the same outlines marked onto the heatsinks, which are there to help you add some camo to your board to help it stand out more. Yes, that's not the use of camo, but that's how it is.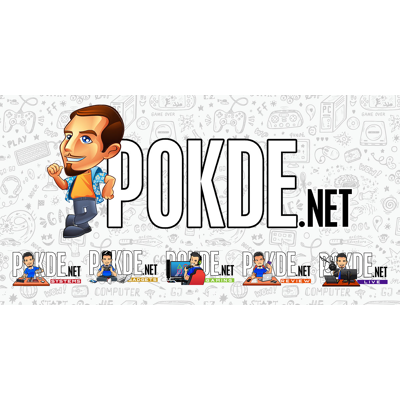 You can see that while this is a more value-oriented motherboard, MSI went with the same chunky VRM heatsinks that they used for the MSI MAG Z690 Tomahawk WiFi. The top one is a little small, but the one that's to the left of the socket doubles as an I/O shroud, making for plenty of surface area.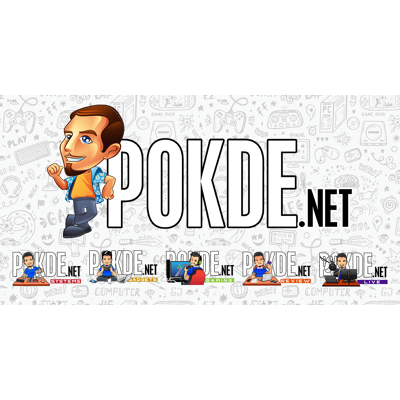 Both M.2 heatsinks on the MSI MAG B660M Mortar WiFi are also covered by heatspreaders, or what MSI calls the M.2 Shield Frozr thermal solution. Quite a good touch, considering that both are PCIe 4.0 capable, and those drives can get quite toasty if left unchecked. The PCIe 4.0 x16 slot is reinforced here as well, ready to accommodate chonky graphics cards and live to tell the tale.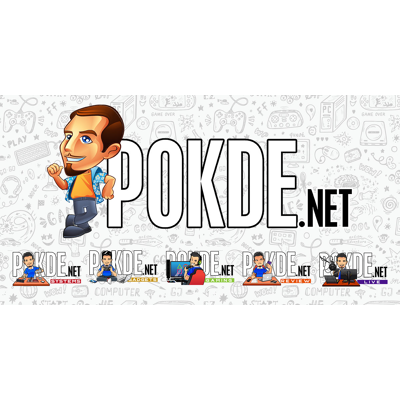 Over on the back we can see the contrasting "Avoid Collision" warnings around all the screw points. The memory slots are also SMT-mounted, which improves signal integrity. The PCIe slot isn't, however, as it only supports PCIe 4.0 and not PCIe 5.0. Not really a major issue though since PCIe 5.0 devices aren't available in the market yet anyway.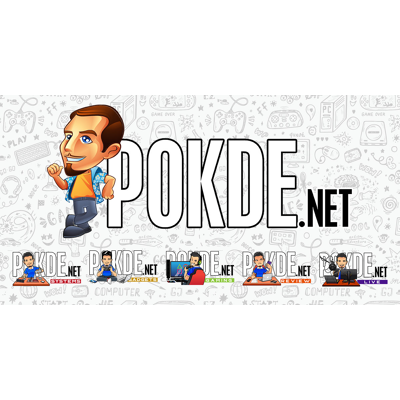 And here we have the I/O. Overall, I really quite like what I am seeing here. Three USB 3.2 Gen 2 ports, one USB 3.2 Gen 2×2 Type-C port, and four USB 2.0 port is decent enough, but I wish we had USB 3.0 ports instead of the USB 2.0 ones. For display outputs, you have both HDMI and DisplayPort, making the MSI MAG B660M Mortar WiFi a pretty good fit in case you want to take advantage of Intel's QuickSync, or just to troubleshoot your system with your processor's integrated graphics.
MSI MAG B660M Mortar WiFi Specifications
CPU support
Intel LGA1700
12th Gen Intel Core, Pentium Gold, Celeron Processors
Power
1 x 24-pin ATX
2 x 8-pin EATX 12V
RAA229132 PWM controller + MP2940A
12 x ISL99360 (60A) powerstage for VCore
1 x ISL99390 (60A) powerstage for VGT
1 x MPS MP87992 (70A) powerstage for AUX
Chipset
Intel B660
Memory
4 x DDR5 DIMM, max. 128GB un-buffered memory
Up to DDR5-6200+
Multi-GPU Support
2-way AMD CrossFire
Expansion slots
PCIe 4.0 x16 (x16 electrically – from CPU)
PCIe 3.0 x1 – from chipset
PCIe 3.0 x16 (x4 electrically – from chipset)
Storage
6 x SATA 6 Gb/s, supports RAID 0,1,5,10
1 x M.2 PCIe 4.0 x4 – from CPU
1 x M.2 PCIe 4.0 x4 – from chipset
Network
Intel Wi-Fi 6E AX211 (802.11ax) + Bluetooth 5.2
Realtek RTL8125BG 2.5GbE LAN controller
USB

Rear I/O

:
1 x USB 3.2 Gen2x2 Type-C (20Gbps)
3 x USB 3.2 Gen 2 Type-A (10 Gbps)
4 x USB 2.0


On-board headers

:
1 x USB 3.2 Gen 2 Type-C (10 Gbps)
1 x USB 3.0 (5 Gbps) (2 ports each)
2 x USB 2.0 (2 ports each)
Audio
Realtek ALC1200 CODEC
5 x audio jacks (rear)
1 x Optical S/PDIF out
1 x front panel audio connector
Display output
1 x HDMI 2.1 (4K60)
1 x DisplayPort 1.4 (4K60)
Other onboard connectors
1 x CPU fan header
1 x Pump fan header
2 x Chassis fan headers
1 x RGB headers
2 x ARGB headers
1 x TPM module connector
1 x Thunderbolt connector
1 x chassis intrusion connector
Overclocking features
EZ Debug LED
BIOS reset jumper
Tuning Controller connector
Included accessories
User's manual
Quick installation guide
Driver DVD
WiFi Antenna
2 x SATA 6Gb/s cable
2 x EZ M.2 Clip
Case badge
MAG Stickers
Product registration card
Reward Program / Shout Out Flyer
Screwdriver set
Form factor
mATX (24.4 x 24.4 cm)
Test System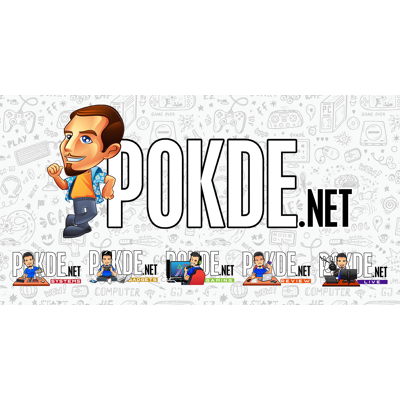 Before we get further into the review, I would just like to give MSI, Intel and Kingston a shoutout for sending us the MAG premium kit. The kit came with not just the MSI MAG B660M Mortar WiFi, but also the Intel Core i5-12400 and also the Kingston FURY Beast DDR5-5200 RAM that we are using for this review. They also sent along the MSI MPG A650GF power supply to help us complete the test system we are using.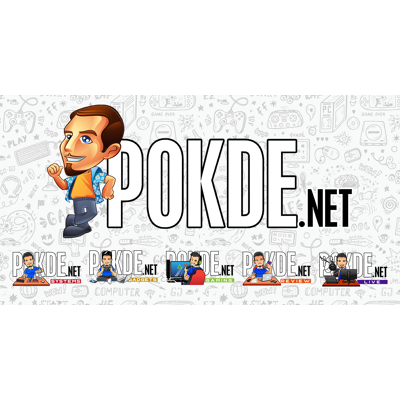 And here's a look at our test system, comprising of the Intel Core i5-12400, MSI MAG B660M Mortar WiFi, Kingston FURY Beast DDR5-5200 and the MSI MAG A650GF.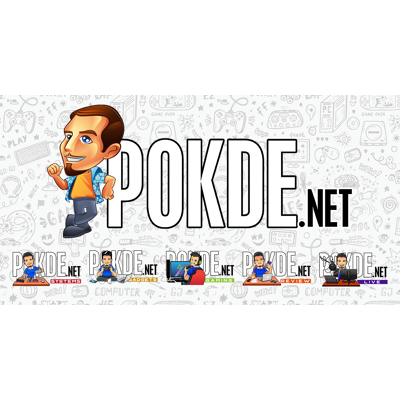 A Closer Look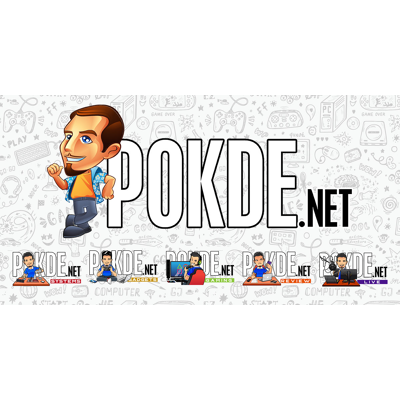 With the motherboard stripped naked, we can see that there's quite optimal use of space within the confines of the mATX form factor.
VRMs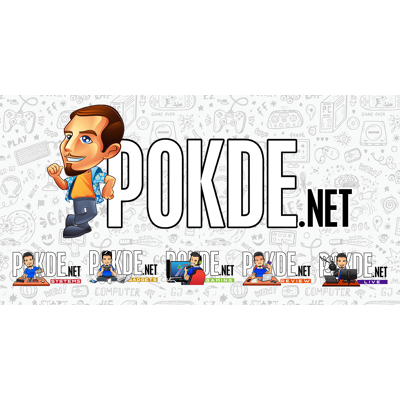 It seems that MSI decided to go slightly overkill with the MSI MAG B660M Mortar WiFi, as it is equipped to handle more than what you would expect most people to use an Intel B660 motherboard with. The MSI MAG B660M Mortar WiFi gets two 8-pin EPS power connectors, ready to feed even the Intel Core i9-12900K without breaking a sweat. You can also see the thick fins of the VRM heatsinks from this angle, which are perfect for dissipating heat with just incidental airflow.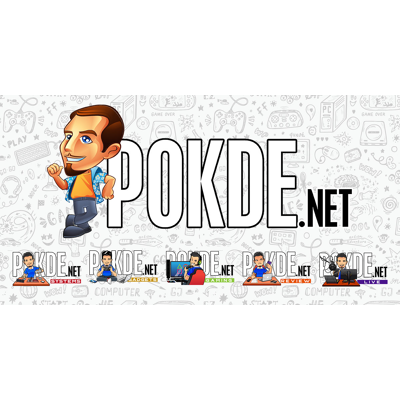 Under them lie the ISL99360, each rated for 60A. The MSI MAG B660M Mortar WiFi uses a Duet Rail Power System, which means that you have six phases for Vcore, but each phase is handled by two of these power stages to enable higher power handling capability. With the VRM here rated for 720A, you have plenty of headroom to handle even the flagship Intel Core i9-12900K. Obviously, I don't think you will use an Intel Core i9-12900K with an Intel B660 board, but the MSI MAG B660M Mortar WiFi is ready for it, if you want to. The iGPU gets a single phase, while the aux rail gets an MP87992 which is rated for 70A, and is handled by a separate PWM controller, the MP2940A.
Audio
For audio, you have the Realtek ALC1200 that a pretty common sight in the mid-range board segment. With 7.1-channel audio support, there really isn't much more that you can ask for from the onboard audio of a motherboard of this caliber. The audio circuitry is separated from the rest of the motherboard as well, to avoid any interference from the rest of the circuitry. Pretty standard stuff here.
Storage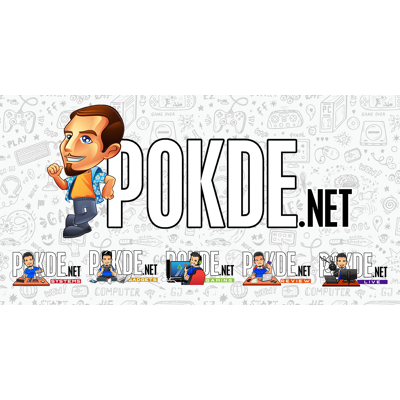 Speaking of standard, the MSI MAG B660M Mortar WiFi supports just two M.2 PCIe SSDs, which is par for the course. That is until you realize that they both support PCIe 4.0 x4 NVMe SSDs, and that this is a mATX motherboard. One slot is controlled by the CPU, and the other is by the Intel B660 chipset. A pretty good use of the PCIe 4.0 lanes available from the chipset. You can use a SATA SSD with the second M.2 slot, but that will disable one of the SATA ports.
Now, remember when I mentioned that the EZ M.2 Clip isn't going to be that useful here? That's because the MSI MAG B660M Mortar WiFi only has room for M.2 2280 SSDs, and most consumer SSDs in the market will be held down by the mounting posts for the M.2 heatsinks. The only times they will come in handy is if you use a M.2 SSD that has a built-in heatsink, or you want to use less common M.2 2260 or 2242 SSDs with the dugi. Kudos to MSI though for thinking of all the possibilities and still including them with the MSI MAG B660M Mortar WiFi.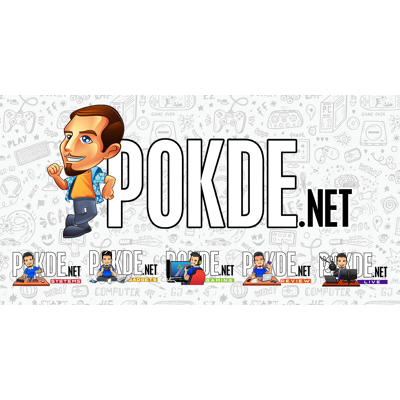 Moving on, there are a total of six SATA ports, four of which are from the Intel B660 chipset, and two from an ASMedia ASM1061 controller. Six SATA ports should be plenty for most people unless you are a really serious storage hoarder.
Connectivity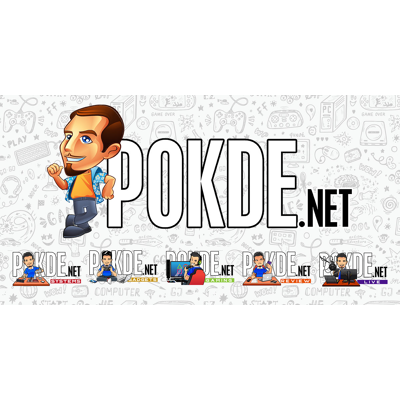 For wireless connectivity, you have the Intel Wi-Fi 6E AX211 adapter here, for some sweet 6GHz WiFi action. Now, at the time of writing, I am not exactly sure how many Intel B660 motherboards will offer support for WiFi 6E, but this is a pretty premium feature that I definitely didn't expect to see here on the MSI MAG B660M Mortar WiFi. The only difference with the more ubiquitous Wi-Fi 6E AX210 is that this is a CNVio2 solution, so if you extricate the WiFi adapter out of the MSI MAG B660M Mortar WiFi and plug it into a system without CNVio2 support, it won't work. Since the MSI MAG B660M Mortar WiFi does support CNVio2, this will work exactly as you would expect it to.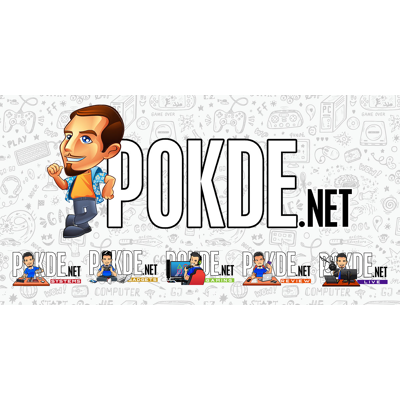 If for some reason WiFi is not your cup of tea, even though it is capable of 2.4Gbps, well you have 2.5GbE LAN as well. This is powered by the proven Realtek RTL8125BG NIC. While I personally don't use LAN, this is a pretty nice touch, if you want a fast, stable LAN connection.
Performance
For a relatively affordable motherboard, the MSI MAG B660M Mortar WiFi's VRMs thermals are extremely low, being measured at just 43ºC at all times. Notably, we are running an Intel Core i5-12400 here, which doesn't even begin to stress the VRMs when you consider that it only has a 65W TDP and even with maxed out PL1 and PL2 limits via the motherboard settings, it still runs below 70W even under a heavy workload like Realbench. MSI could probably have gone with smaller, cheaper heatsinks for the VRMs, but I am glad they didn't.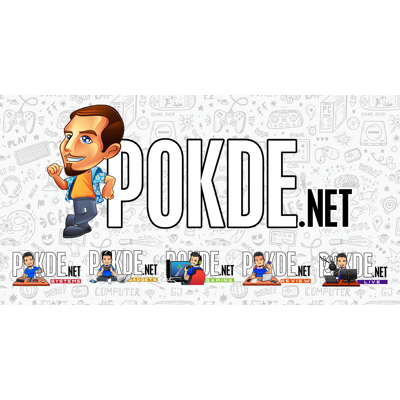 On the other hand, the MSI MAG B660M Mortar WiFi's cooling for the Intel B660 chipset is a bit on the weaker side. It's not to say that it is overheating, but it does reach close to 60ºC even when doing nothing. There's probably nothing to worry about though as I have seen boards with their PCH hitting in excess of 80ºC running happily all the time.
Aside from the board's thermals, I also did some quick benchmarking to see if the board was delivering the required performance in the other metrics as well. Well, with Cinebench R20, 3DMark, PCMark and CrystalDiskMark, it appears that the MSI MAG B660M Mortar WiFi is fully capable of bringing you a great gaming experience, in combination with the other parts in our test system.
User Experience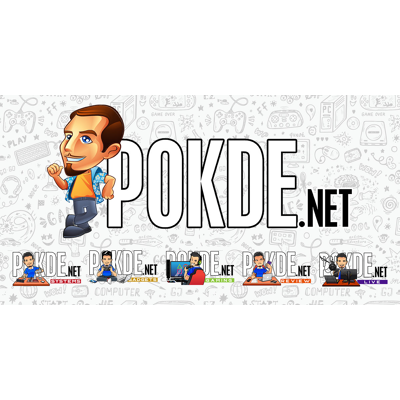 The overall experience of building a system with this board is very straightforward. One thing that MSI has improved with the MSI MAG B660M Mortar WiFi as compared to some of the previous boards we have looked at is the single clip for the DIMM slots. It seems that MSI only reserves this for their mATX and mITX offerings, so I am quite glad to see it here. Troubleshooting any issues with the build is also simplified with these EZ Debug LEDs here.
While you can technically overclock your memory with the MSI MAG B660M Mortar WiFi, the fact that you don't have a POST code readout can make it a slight hassle to really identify what's wrong with your memory overclock, but that's really not a big issue as there aren't any boards in the MSI MAG B660M Mortar WiFi's price range that offer a POST code readout anyway.
BIOS
You get the full set of BIOS features with the MSI MAG B660M Mortar WiFi, with the MSI Click BIOS 5 serving them up in a rather familiar tabbed GUI. There are plenty of options and settings to take advantage of everything that the platform has to offer. And most importantly, the memory overclocking settings are complete. While the Intel B660 chipset does not support CPU overclocking, you can overclock the memory, or just enjoy the XMP presets, like what we are doing with the Kingston FURY Beast DDR5-5200 we have here.
Software
MSI consolidated all the features that you will need into the MSI Center suite. The MSI Center allows for basic system monitoring, some performance controls, and if you use something like the MPG Coreliquid K360 which is a part of the MSI ecosystem, you can control it from here as well. There's also a very interesting little Smart Image Finder tool that can search for similar images and whatnot. I am not sure how many people will use it, but hey, it's an interesting feature.
Conclusion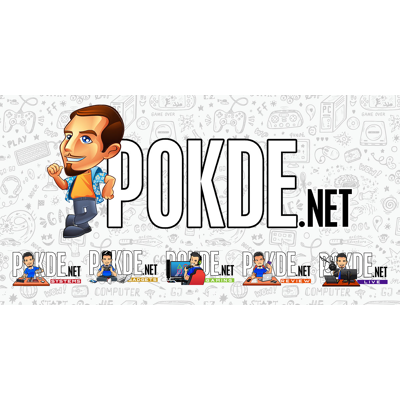 Priced at RM900, the MSI MAG B660M Mortar WiFi is a great option for gamers who just want to get the improved performance of the 12th Gen Intel Core processors and DDR5. Fleshing out the rest of the next-gen capabilities are the built-in WiFi 6E adapter, 2.5GbE LAN and the USB 3.2 Gen 2×2 port. The mATX form factor is also very appealing, as there are plenty of affordable and good mATX cases out there which can lower down the total cost of the system. All in all, if you aren't planning to overclock your CPU, the MSI MAG B660M Mortar WiFi is going to meet pretty much all your needs.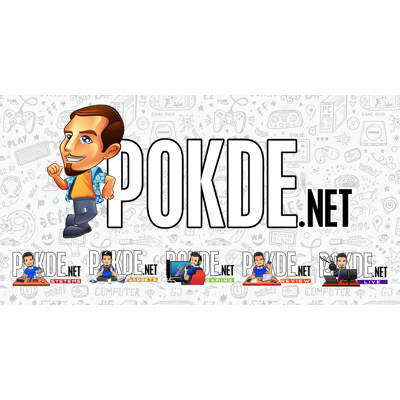 Our thanks to MSI Malaysia, Kingston and Intel for sending us the MSI MAG B660M Mortar WiFi, Kingston FURY Beast DDR5-5200 and Intel Core i5-12400 used in this review.