Review
Razer Orochi V2 Review – Cost-effective Performance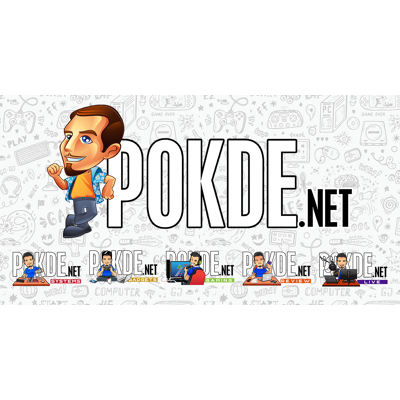 Overview
The Razer Orochi V2 is a compact, ultra-lightweight wireless gaming mouse designed who want something very portable yet still allow you perform without hindrance. Is it worth your money? Let's find out.
Positives
+ Compact
+ Very light even with battery inside
+ Fast, accurate tracking
+ Excellent battery life
+ Fast response time
+ Has both 2.4GHz wireless and Bluetooth
+ Razer Synapse works well
+ Dedicated USB dongle compartment inside
Negatives
- Non-adjustable scroll wheel
- Two DPI switch buttons would be better
- No wired capability
- Battery indicator doesn't show exact percentage
- No RGB lighting
Unboxing the Razer Orochi V2
Let's kick off the Razer Orochi V2 review with the unboxing. With each purchase of the mouse, you are expected to find the following items:
User guide
Welcome note by CEO Min-Liang Tan
USB adapter
The Razer Orochi V2 gaming mouse itself
Appearance
The Razer Orochi V2 is a compact wireless gaming mouse with a matte plastic shell. While it is considered to be for right-handed gamers, lefties can make good use of it as well with the only downside being that you'll be missing out on the two side buttons. That might not be an issue if your pinky finger is very flexible.
Looking from the top, you have the scroll wheel and Razer logo. You also have the standard left click, right click, and a single DPI switcher below the scroll wheel. The area where the Razer logo is positioned is more rounded, letting your hand rest in a more natural manner. Given the size of this mouse, you won't be able to rest your palm on it.
There is nothing to be found on the front as this isn't a rechargeable gaming mouse. It's powered by your choice of either AA batteries or AAA batteries. The shell can be easily removed to reveal the battery slot, which is also where the USB receiver stealthily hides.
Moving over to the left side, you have two side buttons and a slight indentation below it most likely to make your thumb be positioned in a more comfortable manner. You can tell that the slight indent is there as the right side is more rounded. There is no rubberized grip on either sides, in case you were wondering.
As for the underside, you have two PTFE mouse feet on the Razer Orochi V2, one on top and the other on the bottom, product details, the Razer 5G Optical sensor in the center, and the wireless connectivity switch below it. It's worth noting that the wireless connectivity switch can be set to three different modes; 2.4GHz, off, and Bluetooth.
Overall, the Razer Orochi V2 is a compact gaming mouse that is clearly designed for those who want something as portable as possible. It's not too small, but it's certainly smaller than most of the brand's gaming mouse with exception to the Viper Mini. Speaking of which, if you want a true ambidextrous option, the Razer Viper series of gaming mouse would be the one you want.
If you want to check out our review of the Razer Basilisk Ultimate, click right here.
Specifications
| | |
| --- | --- |
| Body material | Matte plastic shell |
| Sensor | Razer 5G Optical Sensor |
| DPI | Up to 18,000 DPI in 100 DPI increments, 5 DPI stages |
| USB report rate | 125/250/500/1000 Hz |
| Connectivity | 2.4GHz Razer Hyperspeed Wireless and Bluetooth |
| Switch type | 2nd gen Razer Mechanical Mouse Switches rated for 60 million clicks |
| RGB | No |
| Cable | No |
| Mouse Feet | 100% PTFE |
| Built-in Memory | Yes, for custom DPI and configurations |
| Weight | 60g (without batteries) |
| Dimensions | 108 x 60 x 38 mm |
User Experience
The Razer Orochi V2 is geared towards right-handed gamers but it can be used by left-handed gamers as well. As I mentioned earlier, just keep in mind that you will miss out on the two side buttons but if you are a lefty, you should consider the Razer Viper / Viper Ultimate instead. Personally, the Razer Orochi V2 is a bit too small for me and it forces me to use a claw grip as a result. I prefer to have something to rest my palm on but if you're a claw grip user or just prefer something small, then this is perfectly fine. I wouldn't say this is a negative as it really depends on the person.
In case you need better grip, there is a Razer Universal Grip Tape that you can install on the mouse as you please.
One thing I really like about the Razer Orochi V2 is the fact that it's very light. Even with a AA battery, it feels like it barely has any weight to it. Coupled together with the 100% PTFE mouse feet, gliding is smooth and easy, making it far easier for me to control my aim in shooters, which is especially important for me in Apex Legends and Valorant.
Depending on the game you play, this may or may not be suitable for you. If you play a game that requires a lot of shortcuts, there are only two programmable side buttons, which you can customize on Razer Synapse. If that isn't enough then you should consider a different mouse. MMORPG players who would need as many extra buttons as possible, you should opt for the Razer Naga Pro instead.
One smart thing that Razer did is to have a dedicated area to store the USB dongle. It can be found when you open up the matte plastic shell, which will also reveal the battery compartment. Using the USB for Razer Hyperspeed Wireless is the best choice you can make if you want the fastest response time, and it seems to be comparable to the likes of the Razer Basilisk Ultimate, Viper Ultimate, and the Naga Pro. Alternatively for convenience, you can still make use of Bluetooth if you plan on taking this mouse with you wherever you go, and the response time is still pretty good, albeit slightly slower.
From my own experience, the Razer Orochi V2 is able to track with great accuracy. At 4,000 DPI, there's a slight jitter, and that gets a lot worse as you increase the DPI, as seen by my results for 9,000 and 18,000 DPI. The DPI goes up to 18,000 but you wouldn't want to use it anywhere close to that high anyway. It's worth noting that you can save up to 5 different DPI settings and switch between all of them using the DPI switcher. I personally wished that it has two DPI buttons instead of one so you can have an easier time switching in and out of specific settings.
The Razer Orochi V2 uses the 2nd Gen Razer Mechanical Mouse switches and it feels satisfying to use. The clicking sound and sensation feels rather thick for a mouse, and it's also precise. Moreover, there's the additional benefit of a long lifespan, rated at 60 million clicks.
On the software side of things, you have Razer Synapse to customize the the mouse to your liking. There's nothing new or out of the usual here, so you can still easily customize your button layout, update firmware, and more. You can save your configuration as it has onboard memory. There is no RGB in this gaming mouse, so if you really like this flashy feature, this would be the dealbreaker for you.
Speaking of battery life, it's one of the longest running ones I've tested thus far. In fact, it hasn't come close to dying since I started reviewing it. With a single AA battery, it's been running for a total of 112 hours in a week and I've still yet to show half battery life. The only thing I wished is that Razer Synapse would be able to tell me the exact percentage of battery life as it doesn't seem to do that here.
Razer Orochi V2 Verdict
The Razer Orochi V2 is a pretty solid wireless gaming mouse but it ultimately depends on what you need one for. You get excellent battery life, a very compact and ultra-lightweight body, both 2.4GHz and Bluetooth wireless connectivity, fast and accurate tracking, fast response time, works well with Razer Synapse, and a dedicated USB dongle compartment inside the mouse, all with an affordable price of RM289.
However, there is no adjustable scroll wheel, no RGB lighting, having two DPI switchers would be better, cannot be used via wire, and the battery indicator doesn't show the exact percentage. Given the affordable price, these can be easily overlooked but ultimately, you should consider what you truly want in a gaming mouse to see if this is the right one for you. At the end of our Razer Orochi V2 review, I award this with our Silver Pokdeward.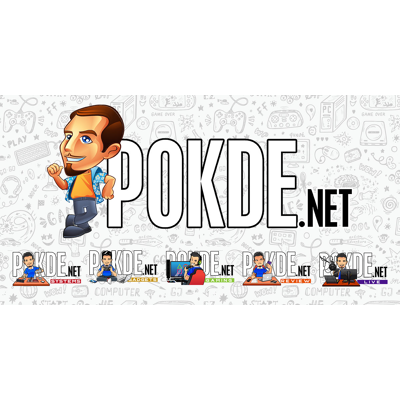 Big thanks to Razer Asia Pacific for sending us this mouse for the purpose of this review.