Review
Sony Xperia 5 II Review – The Portable Ace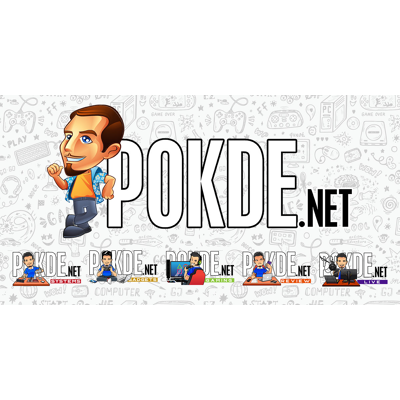 Overview
Looking for a flagship smartphone but don't want something big and bulky? The Sony Xperia 5 II might just be your cup of tea. Is it worth your money? Let's find out.
Positives
+ Excellent battery life for its capacity
+ Flagship performance
+ Vibrant and colourful display with 120Hz refresh rate
+ Stereo speakers
+ Good overall camera system with robust control options
+ No notch
+ Compact and easy to use with one hand
+ Has a headphone jack
Negatives
- 21:9 aspect ratio can be awkward to use
- Speakers sound a little tinny
- Display is a little dim compared to other flagship devices
- Massive fingerprint magnet
- Slippery
Unboxing the Sony Xperia 5 II
Let's kick off the Sony Xperia 5 II review with the unboxing. With every purchase of the Sony Xperia 5 II smartphone, you are expected to get the following items:
USB-C cable
Charger
Handsfree kit
User guide
Warranty card
The Sony Xperia 5 II smartphone itself
Appearance
The Sony Xperia 5 II follows the same footsteps as its predecessor, where it offers flagship features and performance in a smaller form factor. This is great as it can cater to customers who do not like having large, bulky smartphones but have no choice if they want the best hardware possible. For our review unit, we got the Black colour option, but you also have the choice of Grey, Blue, and Pink.
Starting from the front, you have a 6.1-inch FHD+ display with thin size bezels but noticeably thick bezels for the top and bottom. The top bezel houses the selfie camera and earpiece / secondary speaker whereas the bottom houses the primary loudspeaker, so you won't get those notch-type displays here. Given the 21:9 aspect ratio, it's a rather tall display for a more cinematic experience so it's not exactly the same as 6-inch smartphones from years ago.
Moving to the top, you have a 3.5mm headphone jack and a microphone hole. As for the bottom, you have a USB-C port and another microphone hole. On the left side, you have the SIM tray which doesn't require an ejector as you can open it with just a finger. Then on the right side, you have the volume rocker, 2-in-1 power button / fingerprint scanner combination, a dedicated Google Assistant button, and a dedicate camera shutter button.
Lastly on the back, you have a glossy surface which looks great but is easily stained since it can attract fingerprint smudge very easily. If you're worried about scratches, the back utilizes Gorilla Glass 6 as well, so you don't have to worry about that. I would still recommend getting a protective case still just for the smudges and to make it easier to hold.
Overall, the Sony Xperia 5 II remains largely unchanged from its predecessor but it still looks good and has a solid build quality that practically screams premium. The IP65/68 rating takes it up a notch as you don't have to worry about water and dust damaging the smartphone. Given that the body is susceptible to fingerprints and that it can be a bit slippery to hold, a protective case is still needed.
Specifications
Processor
Snapdragon 865, octa-core up to 2.84GHz, 7nm
RAM
8GB
Storage
256GB, expandable up to 1TB microSDXC
Display
6.1″ FHD+ (2520 x 1080) HDR 120Hz OLED, 21:9
240Hz motion blur reduction
Triluminos Display
X-Reality Engine
Creator mode
DCI-P3 100%
Illuminant D65 white point
10-bit
Rear Camera
12MP f/1.7, OIS
12MP f/2.4 3x telephoto, OIS
12MP f/2.2 0.6x ultra-wide
ZEISS T* Coating
Cinematography Pro
Optical SteadyShot
4K HDR 24/25/30/60/120 video
Selfie Camera
8MP f/2.0 selfie cam
Battery
4000mAh
USB-PD fast charging
Performance
Starting off our benchmark suite with Antutu v8, the Sony Xperia 5 II proves that it's no slouch when it comes to CPU performance. It is interesting to see that it scored lower than the other Snapdragon 865 devices (sans the plus variant for obvious reasons), but it's still pretty strong nonetheless.
A similar pattern can be seen in Geekbench 5 as well, with the Sony Xperia 5 II showing excellent performance in both single core and multi-core areas. In here however, it shows the strength of the smartphone in a better light.
Moving on the 3DMark, it garnered excellent scores in Ice Storm Unlimited, Sling Shot, and Sling Shot Extreme. This shows that the Sony Xperia 5 II is more than capable when it comes to playing mobile games as it has more than adequate strength for it.
On PCMark's Work 2.0 benchmark which tests out for real world use, the Sony Xperia 5 II fared well. It came very close to breaking the 10,000 mark but regardless, it shows that it works great for everyday use.
If you're wondering about the battery life on the Sony Xperia 5 II, it's actually pretty. Using the 120Hz setting, it lasted 13 hours and 11 minutes (791 minutes) before it died on me. I tried to run the test on 60Hz but the test kept stopping and I couldn't get it to finish despite reinstalling several times. I would expect it to last an addition hour or two easily on that setting, that's for sure. As for real world use including calls, WhatsApp, Telegram, and social media use, I can easily get by with two full days of use before I need to charge it, which is excellent.
User Experience
Like its predecessor, the Sony Xperia 5 II uses an OLED Triluminos display at Full HD+ resolution. In other words, you get a display that has the best contrast and truest blacks while the Triluminos technology reduces colour fading when viewing under direct sunlight or at an angle. Adding the X-Reality Engine image processing technology to the mix and you get yourself some really punchy colours and sharp images regardless of how you look at the smartphone.
The size of the display is on the smaller side and the 21:9 aspect ratio can make viewing videos or playing games a little awkward to see. One odd thing I noticed is that the brightness is rather dim so you may find yourself on the higher side of things for the most part. This one has stereo speakers; one being the earpiece and the other is a bottom-firing speaker. The sound produced by the speakers seem a little tinny, but the volume is adequate enough.
While it is certainly an attractive smartphone in terms of looks, it's a fingerprint magnet and is also slippery to hold. If you don't plan on using a case and are worried about scratches on its glass back, don't worry about it. The back is using Gorilla Glass 6.
As far as using the Sony Xperia 5 II goes, it came with Android 10 and Xperia Home launcher out of the box. It's pretty clean with minimal bloatware inside and runs smoothly. There are additional tools in the form of Xperia Assist that you can make use of, such as battery and memory optimizations. If this isn't up to your liking, you can always opt to use a different launcher. One thing I didn't like however was that the option of disabling navigation bar is nowhere to be found. As a result, I am stuck with that bar below the on-screen keyboard, which I do not like. It's a small issue, but I find it a bit annoying.
One thing that I really enjoyed here is the fingerprint scanner. I liked the fact that it's situated on the side, right below the volume rocker, as it's a space-saving placement. Compared to its predecessor, I feel like it works a lot more reliably. After using it for nearly 3 weeks, I've only had it fail on me twice. Good on Sony for making improvements here.
Looking for a good pair of headphones to use with this smartphone? Check out our Sony WH-1000XM4 review by clicking right here.
Camera
The stock camera app has a very simple UI to make the whole process easier. You can easily switch between the three cameras by press the tree icons, with the single tree being the telephoto, two trees for wide angle, and three for ultra-wide. As for the others like HDR, aspect ratio and more, it can be accessed on the opposite side of the shutter button. You can change to a variety of shooting modes by tapping on Mode, where you will have access to Photo Pro, Google Lens, Slow Motion, AR Effect, Portrait Selfie, Creative Effect (filters), and Panorama.
Photo Pro works as a separate camera app and it gives you more control of what you shoot. You will have DSLR-like controls such as shutter speed, ISO, and more so you can get your pictures exactly the way you want them. Video Pro also works similarly, just that it's for video recording. It's great as it lets beginners use the camera as they see fit while the more experienced shooters can tailor their captures exactly how they want it to be.
Camera performance is decent but it does have the potential to do better. On Auto, the Sony Xperia 5 has the tendency to overexpose almost every shot regardless of lighting condition. It also has a bit trouble with moving objects as I couldn't get it to focus on a plate of sushi on a conveyor belt. You're honestly better off shooting in Manual (Pro) if you want an overall better experience. Having a dedicated camera shutter button is great.
The telephoto and ultra-wide cameras are better than I expected, and are definitely usable. It manages to capture quite a good amount of detail in every shot. With these two cameras however, lighting becomes even more critical for a good shot however.
Sony Xperia 5 II Verdict
The Sony Xperia 5 II is a great smartphone for those looking to get a flagship device but in a compact body. You get flagship-level specifications thanks to the Snapdragon 865 SoC, the battery life is great, colours are vibrant and punchy, 120Hz refresh rate, a headphone jack, and a good camera system with excellent control options.
However, it is still a fingerprint magnet, it's slippery to hold, the display is a little dim compared to other flagship devices, and the 21:9 aspect ratio can be awkward to use. I only wished that this smartphone would have arrived earlier as it is indeed a great device with a solid offering. Regardless, at the end of our Sony Xperia 5 II review, I award this with our Gold Pokdeward.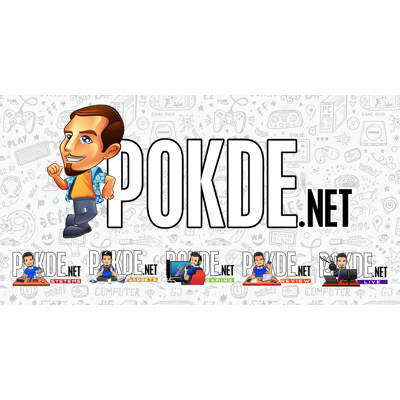 Big thanks to Sony Malaysia for sending us this smartphone for the purposes of this review.