Review
Xiaomi Mi 9T Pro Review — yet another flagship killer from Xiaomi?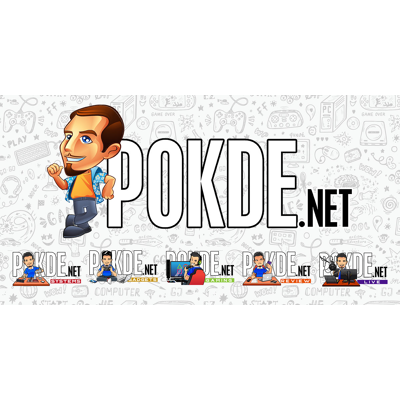 Overview
The Xiaomi Mi 9T Pro looks set to cannibalize the Mi 9, although some minor differences does set the more affordable device apart from Xiaomi's true flagship. It is still undeniably a potent flagship killer though.
6 + 64GB: RM1599 (SRP)
6 + 128GB: RM1799 (SRP)
Positives
+ Included case is awesome!
+ One of the most beautiful finishes we have seen so far
+ Look ma, no notch and there's a 3.5mm jack!
+ Great performance
+ Big battery gives it an edge over the Mi 9
+ Excellent bang for buck!
Negatives
- Telephoto camera and ultra-wide camera is underwhelming
The new flagship killer?
The Xiaomi Mi 9T arrived, offering a lot for very little money. But still, people wanted more. They probably didn't need any more, but they definitely did desire more. Perhaps, they wanted another POCOPHONE F1. The Mi 9 did it for me, but not for some. The Xiaomi Mi 9T Pro has big shoes to fill, after all, the POCOPHONE F1 was one of my personal favorite devices of 2018. Can the Xiaomi Mi 9T Pro satisfy the value-seeking crowd as the venerable POCOPHONE F1 did?
What's in the box?
The packaging is very similar to the Mi 9T's, with the exception of the Pro designation. It's black with an image of the device. Simple, yet striking enough to be easily recognizable.
On the inside we find the exact same contents as you would with the Mi 9T as well. The device itself, an 18W Qualcomm QC 3.0 charger, a USB-A to USB-C cable, a nice hard case and the SIM ejector pin.
Probably the most aggressive looking one out there
The Xiaomi Mi 9T Pro's target demographic would definitely be the younger crowd, as the overtly flashy design won't go down well with a more conservative population. We got the Glacier Blue variant here, and the blue flame motif along the sides look even more aggressive, if not more, than most gaming phones out there.
Xiaomi has somehow decided to sucker punch Mi 9 buyers with a bezel-less display here on the Xiaomi Mi 9T Pro. The camera is hidden away in top edge, which is where you will find yet another surprise.
Another sucker punch that Xiaomi landed on Mi 9 users is that the Xiaomi Mi 9T Pro still has a 3.5mm port. While most flagships have gone ahead and dropped the headphone jack, Xiaomi didn't. At least, on the Mi 9T Pro here. The top here is actually quite busy. The popup camera also doubles as a notification light. Pretty nifty, and definitely an unexpected move.
Over on the bottom, we see an equally busy scene. The SIM tray, loudspeaker and USB-C port are all here on the bottom of the Mi 9T Pro.
This makes for a very blank left flank, as all the physical buttons are on the right side, as they should be. Xiaomi decided to give the power button a little more flair, and it comes in red, contrasted against the rest of the blue body. Now, onto the specifications.
Specifications
CPU:
Snapdragon 855 (1 x Kryo 485 Gold @ 2.84 GHz + 3 x Kryo 485 Gold @ 2.42 GHz + 4 x Kryo 485 Silver @ 1.8 GHz), 7nm FinFET
GPU:
Adreno 640 @ 585 MHz
RAM:
6GB LPDDR4x 2133 MHz dual channel
Display:
6.39″ FHD+ (2340 x 1080) AMOLED display, 103.8% NTSC, HDR, Corning Gorilla Glass 6
Storage:
128GB UFS 2.1
Camera:
Main Camera(s)
48MP f/1.75 + 8MP f/2.4 2x telephoto + 13MP f/2.4 ultra wide-angle
Night Mode, Pro mode, Portrait Mode, 4K60 video, 1080p960 slow mo, AI Beautify, face recognition, 48MP HD
Front Camera
20MP f/2.0
AI Beautification, HDR, AI lens flare, AI make up, AI portrait mode, AI studio light, 1080p30 video
OS:
MIUI 10 based on Android 9 Pie
Connectivity:
LTE Band 1/2/3/4/5/7/8/20/28/38/40
Wi-Fi 802.11 a/b/g/n/ac (2.4 GHz, 5 GHz)
Bluetooth 5.0
Dual-frequency GPS (L1+L5, E1+E5a)
NFC
SIM:
Dual SIM
Battery:
Li-Po 4000 mAh (non-removable)
Quick Charge 4+ support
27W Charge Turbo support
Dimensions:
156.7 x 74.3 x 8.8 mm
Weight:
191g
Ingress protection:
None
The Mi 9T Pro here features specifications that are very similar to the Xiaomi Mi 9, in the body of a Mi 9T. Notably there are some changes here and there, but much remains the same.
Performance
As you might expect, the Snapdragon 855 chipset here delivers top notch performance, although the Mi 9T Pro lacks a top notch. See what I did there?
It seems like the Xiaomi Mi 9T Pro is still slightly slower as compared to the Mi 9. Intentional nerfing of the more affordable offering? Regardless, the Xiaomi Mi 9T Pro with its Snapdragon 855 is faster than most smartphones in the market. Even much pricier ones.
As you might expect, the Xiaomi Mi 9T Pro's CPU scores are pretty much in line with what we have seen in the past. It's fast, but it's not as fast as the Galaxy S10's custom Mongoose cores in the Exynos 9820. Once again we see it come just under the Mi 9.
The Xiaomi Mi 9T Pro shines in 3DMark, as does most of the Snapdragon-toting smartphones in this list. Here the Xiaomi Mi 9T Pro edges out the Mi 9. The enhanced cooling of the Xiaomi Mi 9T Pro probably helped when it comes to 3DMark, which has a demo run to warm things up before the it actually starts recording the performance.
PCMark also places the Xiaomi Mi 9T just ahead of the Mi 9.
The large battery mated to the efficient 7nm chipset of the Xiaomi Mi 9T Pro gives it a real advantage over the Xiaomi Mi 9, lasting more than hour longer.
The 4000 mAh power pack also lasted really long in my daily use, netting over 7 hours of on-screen time in a day. Quite an impressive showing especially given that I threw in some COD Mobile in between. Plugging in the charger got me 41% extra juice in just 30 minutes, which is great considering the large battery here.
Speaking of gaming, the Xiaomi Mi 9T Pro performs admirably. I mean, this is about as fast as you would need on an Android phone for at least a year. There's zero issues with anything from PUBG Mobile to Honkai Impact, and I believe many people would get this for gaming, with the fancy design, headphone jack and what not.
If you want to use this as a smartphone for your daily needs, well, the Xiaomi Mi 9T Pro will more than satisfy you. There is literally no stutter or lag during my usage, even when switching between tasks which usually chokes the lesser devices.
Flagship-killing Experience
As mentioned earlier, the Xiaomi Mi 9T Pro goes for a notchless display than the Mi 9 that came before, while being more affordable. The display is virtually the same. Of course, Xiaomi offers DC dimming on the Xiaomi Mi 9T Pro which adjusts the brightness via voltage adjustments instead of a PWM signal, although I have yet to see a real use for it as I am not that sensitive to the PWM effect which can cause headaches in those who are.
Watching videos on the Mi 9T Pro is an enjoyable experience, although the single loudspeaker on the bottom can only do so much before you decide to plug in some earphones. Which you can, thankfully, do without the need of any dongles. The under-display fingerprint scanner is pretty speedy here too, probably thanks to the latest software updates optimizing its performance.
Software wise, you won't really be seeing much difference coming from a Mi 9T or Mi 9. There is the curious choice to use the stock Phone and Messages app from Google instead of the ones baked by Xiaomi, but aside from that, the Xiaomi Mi 9T Pro runs good ol' MIUI 10, for better or worse. I do like the UI, with it being clean and runs fluidly as well, although some have noted that certain settings are often quite confusingly arranged in their submenus.
In the camera app, you get a pretty simple interface with some minor settings to the left and a pretty extensive list of modes just above the shutter button. That is my main complaint with the camera UI: there is no quick way to switch to a mode on the far end of the list. Say I wanted to switch to the Pro mode, I needed to swipe a fair number of times before I got where I wanted to. With that said, the Pro mode is well-stocked with my favorite feature being the focus peaking. More smartphones should offer this! And oh, the Xiaomi Mi 9T Pro shoots 4K60 videos, unlike the non-Pro variant.
Images turn out pretty well, with the primary 48MP delivering some awesome shots. Less awesome are the ultra-wide angle and telephoto cameras. The telephoto camera especially, with its weak performance at higher ISOs, making it quite an unnecessary addition to the camera setup on the Xiaomi Mi 9T Pro. Digital zoom can do better. Low light shots are best taken with the primary camera in Night mode, as the other two cameras cannot use Night mode and deliver overly smoothened images due to an aggressive noise reduction engine. You can check out the photos produced by the Xiaomi Mi 9T Pro here.
Is the Xiaomi Mi 9T Pro doing it better than the Mi 9 for less money?
The Xiaomi Mi 9T Pro offers almost everything the Xiaomi Mi 9 does, with the exception of an IR blaster and wireless charging. In exchange, you get a headphone jack, a larger battery and a beautiful notchless screen. The cherry on top is, of course, the price. The 128GB Xiaomi Mi 9T Pro is priced at just RM1799, while the 128GB Xiaomi Mi 9 was launched at RM1999.
Who should get it? Casual gamers, value seekers and maybe those who still want to hang on to the 3.5mm jack, if only for just a little longer. The Xiaomi Mi 9T Pro offers almost everything you would need from a flagship, and probably more, at a price that many a brand are now offering their mid-range devices at. I guess it's a no-brainer to pick up the Xiaomi Mi 9T Pro if you are looking for a smartphone below RM2000.
I personally prefer a strong ultra-wide angle camera. Also, the missing IR blaster coming from a Mi 9 did mean I enjoy a bit less convenience turning the A/C on and off before I leave the room. Nonetheless, I still highly recommend the Xiaomi Mi 9T Pro, especially if you aren't particularly concerned about the ultra-wide angle shooter or an IR blaster. The bigger battery and headphone jack are just too good to turn down.
Our thanks to Xiaomi Malaysia for sending us the Xiaomi Mi 9T Pro to review.