Sony WF-1000XM5 Could See a Significant Price Increase at Launch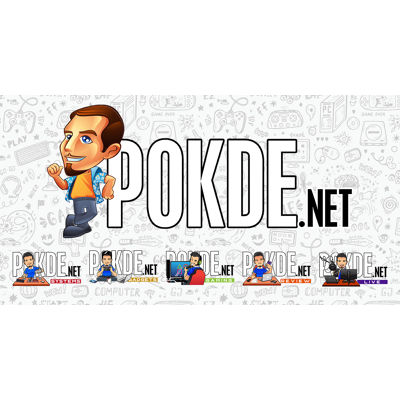 Sony fans and tech enthusiasts have been eagerly awaiting the announcement of Sony's latest flagship true wireless earbuds, the Sony WF-1000XM5. Although the official unveiling is still pending, signs of their imminent arrival are popping up everywhere, including its potential price, sparking excitement among audio enthusiasts.
Sony WF-1000XM5 Price Hike Inbound?
Sony wants 319,99 Euros for the new WF-1000XM5s. Seems a bit steep.

— Roland Quandt (@rquandt) June 24, 2023
The most recent clue regarding the Sony WF-1000XM5 came from a German journalist at WinFuture, who shared the European launch price on Twitter. According to their tweet, the earbuds are expected to be priced at €319.99. If this pricing holds true, it would put the Sony WF-1000XM5 at around $319 / £287 / RM1,149.
As of now, Sony has not officially confirmed these pricing details, but the rumoured figures seem reasonable. Considering that the previous iteration, the Sony WF-1000XM4, launched at $279 / €279 / £199 / RM1,099, and prices for various products have increased in recent years, the speculated pricing for the WF-1000XM5 aligns with market trends.
However, Sony should tread carefully, as the competition in the true wireless earbuds space is fierce. The Apple AirPods Pro 2, currently a dominant name in the market, can be found on Amazon for $199. Sony will need to convince potential customers that their earbuds offer superior value and justify the higher price point.
Rumours and speculation surround the anticipated Sony WF-1000XM5, providing insights into what might differentiate them from their predecessors. It is speculated that the WF-1000XM5 will feature enhanced active noise cancellation, improved sound quality, and a range of advanced features. Some of these rumours have been supported by an FCC filing for the upcoming earbuds.
Among the potential special features, the most intriguing ones include faster charging and extended battery life. Additionally, the redesigned shape of the stems is expected to provide a more ergonomic fit, reducing discomfort during extended use.
With the mounting evidence suggesting the existence of the Sony WF-1000XM5, the only missing piece of the puzzle is Sony's official announcement. Listeners eager to experience top-tier noise-canceling earbuds can explore the Sony WF-1000XM4, the previous generation of Sony's flagship earbuds. Stay tuned for further updates on the Sony WF-1000XM5 as Sony prepares to showcase their latest innovation in the realm of true wireless earbuds.
Pokdepinion: Given the recent inflation and worsening of certain currencies, I wouldn't be surprised if the price here ends up higher than I anticipated. I just hope it's not that much more.