Cooler Master NR200 and NR200P priced from RM269 — will be available in Malaysia this August!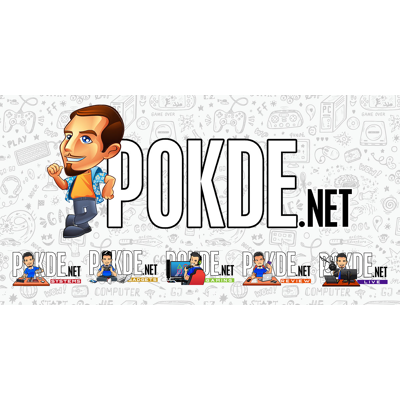 Cooler Master has not made a good ITX case for quite some time, with the Cooler Master H100 being quite limiting in terms of your choice of hardware. Well, that's about to change with the Cooler Master NR200 and NR200P cases, which are just as affordable but offer an immense upgrade when it comes to hardware compatibility.
For starters, the Cooler Master NR200 series will support up to 280mm radiators and you can cram up to 7 fans into the diminutive 18L chassis. That's more than what some ATX cases can claim! You don't really have to worry about cooling in this case, as there's plenty of clearance for air coolers up to 155mm tall in the MasterBox NR200, and up to 153mm tall in the NR200P. You don't have to purposely pick out a low-profile graphics card either, as there's support for full-sized graphics cards of up to 330mm and three slots thick.
For a flashier build, you can also fit the graphics card in a vertical position to show it off with the Cooler Master NR200P's tempered glass side panel. The main difference between the MasterBox NR200 and NR200P is the side panel. The MasterBox NR200P comes with an additional tempered glass side panel, while the MasterBox NR200 sports a vented side panel. You can still use a vertical GPU in the MasterBox NR200, but there really is no point smushing your graphics card up against the side panel when you can't really see it anyway.
There's support for up to mini DTX motherboards as well, which means you can use this case with your ROG Crosshair VIII Impact, which is probably the only mini DTX board in the market right now. Your choice of power supplies is slightly more limited though, with the cases only supporting up to SFX-L power supplies. You do have the flexibility to mount it to the front panel or to the motherboard tray, depending on how you want to configure your build.
The Cooler Master NR200 and NR200P will arrive in Malaysia by August, with the following prices:
MasterBox NR200 – RM269
MasterBox NR200P – RM399
On top of the extra tempered glass side panel (yes, you get both a tempered glass side panel and the regular vented side panel), you also get a PCIe riser cable and two 120mm SickleFlow fans with the MasterBox NR200P instead of the 120mm and 92mm fans that come with the NR200.
Some retailers are already offering the Cooler Master NR200 series for pre-order, so if you absolutely can't wait to get started on your new ITX build, that might be the way to go.
Pokdepinion: I bet it will look absolutely perfect next to my SL600M. Like a baby SL600M.