Intel Lakefield arrives to tackle Arm-based PCs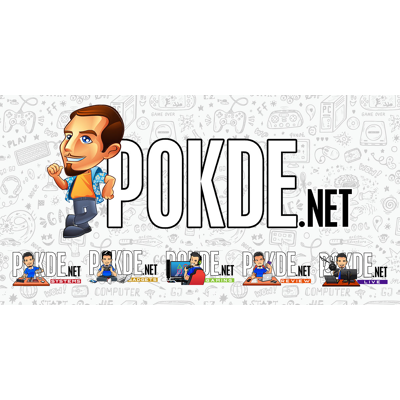 As Arm and their partners are gearing up to deliver better performance in Always Connected PCs, Intel can't sit idly by and watch. To counter them, Intel announced the Intel Lakefield platform, combining one "big" CPU core with "four" small CPU cores. Intel has revealed quite a bit about Lakefield since last year, and these here are the finalized specifications for the first two Lakefield processors, the Intel Core i5-L16G7 and Core i3-L13G4:
Intel Lakefield Processors Specs
| | | | | | | | | |
| --- | --- | --- | --- | --- | --- | --- | --- | --- |
| | Base Clock | Max Boost | All-core Boost | Cores/Threads | Cache | Graphics | TDP | Memory support |
| Intel Core i5-L16G7 | 1.4 GHz | 3.0 GHz | 1.8 GHz | 5C/5T (1 x Sunny Cove + 4 x Tremont) | 4MB | Intel Gen11 (64 EU) @ 500 MHz | 7W | LPDDR4x-4267 |
| Intel Core i3-L13G4 | 0.8 GHz | 2.8 GHz | 1.3 GHz | 5C/5T (1 x Sunny Cove + 4 x Tremont) | 4MB | Intel Gen11 (48 EU) @ 500 MHz | 7W | LPDDR4x-4267 |
There are a number of technologies that make Intel Lakefield pretty interesting. For starters, Intel will be debuting the Foveros 3D stacking technology with Lakefield, which will see Intel stacking memory on top of the SoC. This allows Intel to achieve an absolutely astounding 12 x 12 x 1 mm package size. Aside from enabling ever thinner devices, Intel Lakefield will also give OEMs more flexibility when it comes to designing the motherboards featuring the chipsets.
Intel also claims that the Intel Lakefield processors sport a 2.5mW standby SoC power, which is up to 91% lower than their Y-series processors. As Always Connected PCs are meant to be used on the go not unlike a smartphone, the improved battery life should be quite an attractive proposition.
Now let's talk a bit about the performance. Intel is combining one Sunny Cove core with four Tremont cores. Sunny Cove is the core architecture used in the Ice Lake processors, while Tremont is used in the latest Atom processors. This combination allows Intel to deliver better performance than your average Atom processor, while also offering greater efficiency than your Intel Core processors. Intel will be using hardware-guided OS scheduling to assign workloads to the appropriate cores.
On top of that, the GPU is pretty large at 64 execution units (EUs) for the Intel Core i5-L16G7 and 48 EUs for the Intel Core i3-L13G4. Intel is probably looking to take advantage of the parallelism of GPU cores, as they are clocked at a very low 500 MHz for efficiency.
Availability
Intel has announced two designs to feature the Intel Lakefield processors, the Lenovo ThinkPad X1 Fold and Samsung Galaxy Book S. The former was unveiled at CES 2020, and is expected to ship by this year, while the Galaxy Book S is expected to arrive in selected markets in June. It's worth noting that the Galaxy Book S was first launched with a Snapdragon 8cx, so it would be quite interesting to see how Intel's version will stack up against the Arm-powered version.
As Intel's chips are x86-based, you should have access to all the apps that run on Windows 10, which should be enough to entice those who were holding out on switching over to an Always Connected PC due to the limitations of the Arm-based designs.
Pokdepinion: I wonder if Intel will really continue with this sort of core configuration for the Alder Lake generation.