Review
Kingston A1000 960GB PCIe NVMe SSD review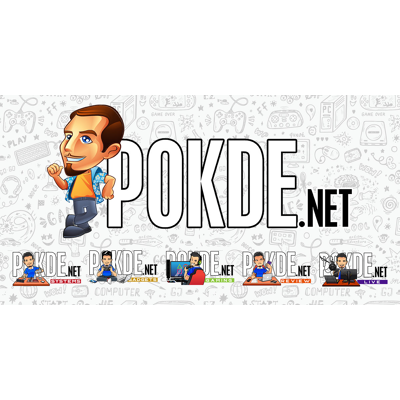 Positives
+ Interesting performance for its price
+ Very affordable, even when compared to SATA SSDs
+ Acronis True Image HD activation key included in the box further amps up the value
Negatives
- 4K speeds is still behind some SATA drives
Introduction
We just recently reviewed Kingston's pretty affordable SATA SSD, the Kingston UV500. Looking through their product lineup, we found the Kingston A1000 PCIe NVMe SSD. PCIe-based SSDs are usually much pricier, even costing north of RM2/GB. This one, is a lot more affordable. So we decided to ring Kingston up, and request a unit. They decided to oblige us and send us their largest offering, the 960GB Kingston A1000. So here's our tests on it.
Packaging + Appearance
Befitting of its entry-level intentions, the drive comes in nothing more than a plastic blister pack. The packaging is really as simple as it gets, with the two halves held together with some tape.
The underside is where you see thee necessary labeling and barcode. You won't find any specifications of any sort here aside from the capacity.
The contents of the package is just as spartan. You get a quick start guide, an activation key for Acronis True Image HD and the SSD itself. The SSD itself features a blue PCB, not the easiest to match with modern day motherboards.
Specifications
Kingston A1000 960GB PCIe NVMe SSD
Capacity
960GB (893GB usable)
Interface
PCIe 3.0 x2 NVMe
NAND Type
TLC 3D NAND
DRAM Cache
N/A
Controller
Phison E8
Rated speed

Sequential:


Read: Up to 1500 MB/s Write: Up to 1000 MB/s
Random:
Read: 120 000 IOPS Write: 100 000 IOPS
Endurance
600TBW
Dimensions
80 mm X 22 mm X 3.5 mm
Weight
7.6 gram
Included accessories
User guide, Acronis True Image HD activation key
Warranty
5 years
Pokde Benchrig
| | |
| --- | --- |
| CPU | Intel Core i7-5820K @ 4.125 GHz |
| Motherboard | ASUS X99-Deluxe |
| GPU | MSI GeForce GTX 970 GAMING 4G |
| Memory | 4 x 4GB Kingston HyperX Predator 3000 MHz CL15 |
| Storage | Kimtigo 120GB SSD |
| Power Supply | Cooler Master V850 |
Testing Methodology
The Kingston A1000 960GB is tested as a storage drive on Pokde's benchrig. We ran several synthetic SSD benchmarks and real-time transfer speed tests to determine the performance.
Performance
Synthetic
The Kingston A1000 960GB outperforms the manufacturer's claims a bit in CrystalDiskMark. This is pretty usual for most drives anyway, so no surprises. The takeaway here is that this drive offers nearly triple the sequential read speeds of even the best SATA SSDs. It's 4K performance is still slower than some of the SATA SSDs out there though.
In AS SSD, the nice readings go away for a more realistic view. Once again, we are seeing a similar trend. Much faster sequential speeds and falling off when it comes to 4K.
The Kingston A1000 960GB offers good performance in sequential read and writes, but it falters when it comes to 4K writes. It regains its edge over the SATA SSDs when it comes to deeper queue depths though.
If you noticed, we have been constantly comparing it against SATA SSDs. That's because it barely holds a candle against the higher performing PCIe 3.0 x4 SSDs in the market. Its price point is also closer to SATA SSDs than the PCIe NVMe SSDs out there.
Real world
Despite being the fastest drive in the list here, it still doesn't win every race. It seems to have issues with a mix of smaller and larger files, while it handles 16GB of smaller files and massive files like in the Compressed and Documents tests with aplomb.
It actually loaded Overwatch second fastest, while being just about a second slower when loading Battlefield 4. It is slower than the Samsung 970 EVO and Plextor M9PeY we previously tested though, so don't expect this to deliver performance on par with the faster PCIe 3.0 x4 NVMe SSDs.
Well, whaddaya know, the SSD to finally break the RM1/GB threshold is a PCIe NVMe SSD. It's actually cheaper than the Kingston UV500, which goes to say how affordable this drive is.
Conclusion
At its price,the Kingston A1000 960GB is a must-buy, unless you have more money to spend on better SATA drives that can offer you better 4K performance. If you want 1TB of solid state storage, the Kingston A1000 960GB offers 960GB of it (close enough?) for just RM908. If your motherboard has an empty M.2 PCIe slot, this is the SSD to get.
Our thanks to Kingston for providing us with the Kingston A1000 960GB we tested in this review. To support us, click on the button below to check out the Kingston A1000 960GB on Lazada: