We Checked Out The Kingston Future Hub Showroom, And Here's What We Found Interesting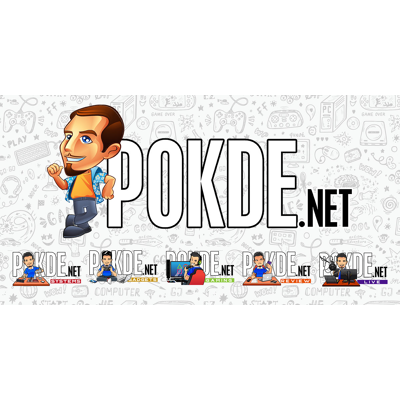 Earlier today, we managed to visit the Kingston Future Hub showroom as part of their COMPUTEX 2023 showcase. While we did report on what they had in store for us yesterday, we didn't get to experience it first hand until we went there so here's what we found interesting about their new showcase.
Kingston XS1000 SSD
Starting with something simpler in nature, the Kingston XS1000 SSD is part of their Vlogger Essentials section, where it is a portable SSD using USB-C to connect to devices. It will be available in 1TB and 2TB storage capacities with a USB 3.2 Gen 2 interface.
This should bring you about 1000MB/s of read and write sequential speeds. It's parked under this section as it allows people to move large files, with videos being the more notable ones in this scenario, in a short amount of time across devices wherever they go. This would be a good mainstream attraction but for us, our attention soon shifted to the next portable SSD.
DataTraveler microDuo 3C
Let's be real here; many of us have outgrown the use of flash drives. If we're simply moving stuff from PC to PC, there are plenty of ways to go about it. With the DataTraveler microDuo 3C, it's certainly a step ahead in versatility given that it's USB-A on one side and USB-C on the other.
The speeds and capacities aren't groundbreaking by any means, as it can only do 100MB/s of read speeds, 15MB/s writing speeds, and only goes up to 256GB in capacity. However, given that it's capable of doing all of these while maintaining such a small footprint (29.94 x 16.6 x 8.44 mm) is amazing. It's no wonder why this became the official media gift for COMPUTEX 2023.
Kingston XS2000 With Its Own Dock
Now, the Kingston XS2000 isn't new by any means as we've seen this before since 2021. It's a USB 3.2 Gen 2×2 portable SSD with read and write speeds of up to 2000MB/s. It's high speed with an even higher storage capacity of up to 4TB, but that's not the best part.
With the dock, otherwise known as the Kingston Workflow Station, you can insert up to four of these XS2000s, giving you a potential maximum capacity of 16TB. This isn't even including the card reader portion, which amps up its versatility as it gives you more ways of transferring data across while still maintaining good USB 3.2 speeds.
Kingston Ironkey Keypad 200
Now for those who prioritize more on security, the Kingston Ironkey Keypad 200 is here. For starters, it meets the FIP 140-3 Level 3 military-grade security specifications. Combined together with XTS-AES 256-bit encryption, Brute Force and BadUSB attack protection given the digitally-signed firmware, it makes the storage extremely difficult to tamper with. In case anyone tries to open it up to extract data directly, the circuit board is covered in tough epoxy, so any attempts to remove components will damage it.
Unsurprisingly, the keypad is used to ensure the drive remains locked but the best part here is it doesn't require any software for it to work given the rechargeable battery inside. Users can even set up multiple PINs for multiple users, with the Admin PIN being the most important as it can be used to restore / remove user PINs, especially in the event of login attempts being exhausted.
Kingston DC600M
Lastly, we have the Kingston DC600M, a series of high-endurance SSDs designed for data centers. This series offers storage capacities up to 7.68TB and is built to deliver robust performance and reliability. Featuring hardware-based power loss protection, it ensures data integrity during unexpected power outages. The DC600M series boasts an impressive write endurance of over 14,000 TBW (Terabytes Written), ensuring durability and longevity.
Key features of the DC600M series include a SATA 3.0 interface, a 2.5-inch form factor with a thickness of 7mm, and capacities ranging from 480GB to 7.68TB. It adopts high-quality 3D TLC NAND for mixed workloads, provides hardware-based power loss protection with dedicated capacitors, and includes an enterprise-class SMART function for monitoring product life and temperature. The series also offers AES 256-bit encryption for enhanced security.
In terms of performance, the DC600M series delivers impressive sequential read speeds of up to 560MB/s, sequential write speeds of up to 530MB/s, and random read/write speeds of up to 94,000 IOPS and 78,000 IOPS, respectively. It has a read latency ranging from 180 to 240 μs and write latency ranging from 110 to 300 μs. The series ensures reliability with write endurance ranging from 876 TBW to 14,016 TBW, a Mean Time Between Failures (MTBF) of 2 million hours, and a 5-year product warranty.
For more details on COMPUTEX 2023 happenings, stay tuned to Pokde.net.