Review
Transcend MTS800 M.2 256GB SSD review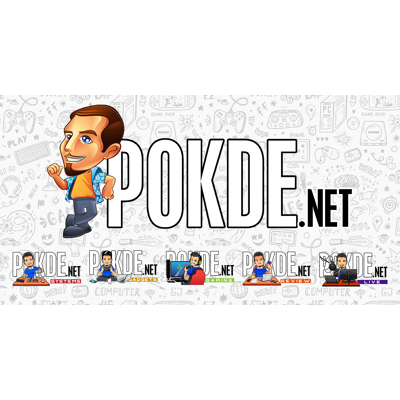 Positives
+ Compact dimensions
+ Doesn't need any drivers to install the OS
+ Doesn't need cable connections; reduce messiness in the rig
+ Compatible with most hardware
Negatives
- Not recommended for upgrading older systems
At the early stages of SSDs' arrival into the PC market, it was supposed to replace conventional HDDs as the main storage medium. But until now, HDDs are still a very relevant piece of hardware for most desktop PCs and budget-segment laptops. Without us noticing it, SSDs are actually undergoing a transformation, from the familiar 2.5″ size to a smaller form factor, like the new M.2 form factor which reduces SSDs to little more than a stick.
But how widespread is the M.2 slot right now? Mostly it's only found in higher end Ultrabooks, gaming laptops and desktop motherboards. But well, we are lucky enough to get one of those motherboards, and here's my review on Transcend MTS800 M.2 256GB SSD and let's check it out.
Unboxing
I think there's not much to talk about the packaging but let's just go through it.
The Transcend MTS800 comes in a compact package, which doesn't surprise me considering that M.2 drives are really tiny themselves too.
In the retail package there's the SSD itself and several pieces of documentation such as the warranty card and also product catalog. This review unit is the 256GB version, but the Transcend MTS800 is an M.2 SSD comes in various capacities ranging from 32GB to 1TB.
Appearance
Transformation of SSD involves changing from the more familiar hard drive-like form factor into little sticks of memory. Although it's very small and also naked, M.2 sticks have the potential to offer fast transfer speeds for slims laptops and tablets.
The Transcend MTS800 256GB SSD follows the M.2 2280 standard, while the smaller capacities will be shorter. If your laptop comes with a M.2 slot, you should first check the length of M.2 drives that it supports before buying one.
Transcend MTS800 256GB has total of four THGMM9T-1Q06 20nm MLC NAND chips which means each chip has a density of 64GB. An in-house controller, the Transcend TS6500 (relabelled Silicon Motion SM2246EN controller) is used here, and based on the chip's etchings, 2GB of Samsung DDR3L RAM as cache.
Specification
Testing Methodology
The Transcend MTS800 256GB was tested on an ASrock Z170 Fatal1ty Gaming K4 motherboard as the OS drive. Running on Windows 10 Pro Insider Preview, the rest of specification include 16GB of DDR4 Kingston HyperX Savage, ACBel iPower 90m 600W power supply, and an Intel Core i5 6600K cooled by Cooler Master Nepton 120XL.
Performance
I tested the Transcend MTS800 with two benchmarking tools. These scores simply give you an idea of the kind of performance that this SSD can offer. For those people who are still stuck on HDDs as their OS drive, it took only 3 seconds to cold boot up to Windows and just a mere 17 seconds before the desktop is ready to use with the Transcend MTS800. The speeds that no amount of optimizations with an HDD can offer you.
On CrystalDiskMark it score lower on both read and write speeds compare to the specification sheet. It scores 539MBs for read and 311MBs for write speed, but  that shouldn't really affect much on real-life usage.
Moving to ATTO benchmark, its gave identical read and write speeds with the CrystalDiskMark benchmarking tools.
Conclusion
The Transcend MTS800 offers great performance per ringgit. With the current price at RM409 for 256GB, it could be considered as a pretty great purchase. But will it fit in most laptops and motherboards is the main question.
The M.2 slot only exists on high-end motherboard, to start with. Not many consumers can afford to get one of those high-end motherboards. But when I look up on internet, I've found that several motherboard manufacturers, especially ASUS, are offering M.2 on most of their B150M motherboards, as are Gigabyte.  I award the Transcend MTS800 with our Silver Pokdeward. While it might not be suitable for upgrading for a new PC build, I totally recommend it for a cleaner build.